Upcoming Nft launches you can look out for in 2023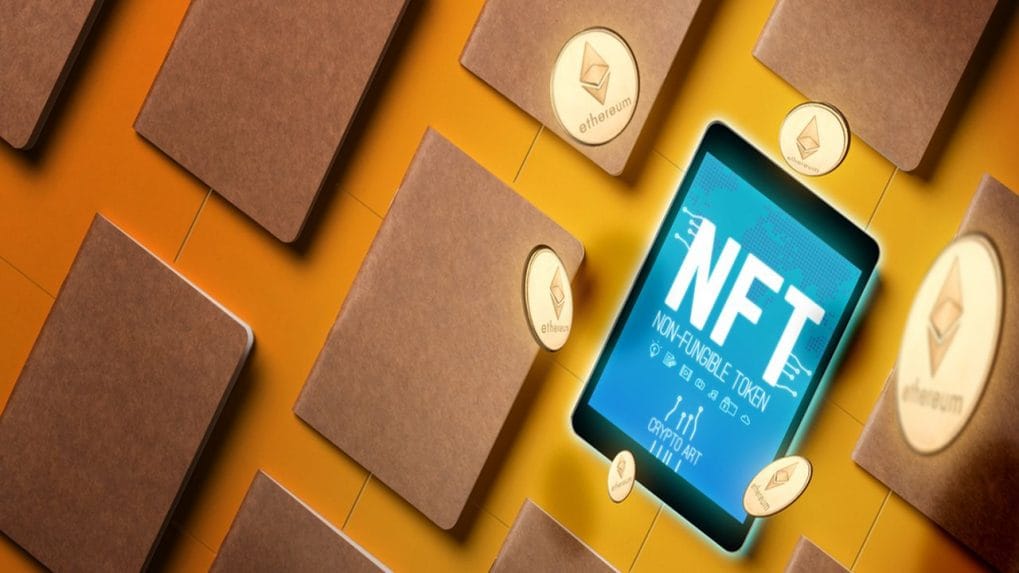 Despite poor data, a number of NFT-related projects are planned to start this year. Among them, blockchain-based gaming platforms are the most popular. Here is a list of upcoming NFT launches to watch out for in 2023.
The non-fungible token market has been a top performer in 2023 so far, with demand constantly changing on the heels of a shaky crypto market. According to analytics platform DappRadar, NFT trading volume in Q1 2023 increased by 137 percent compared to the last quarter of 2022. However, a separate report highlighted that the number decreased again in April 2023, with NFT holders falling to their lowest point in the last 12 the months.
Despite poor data, a number of NFT-related projects are planned to start this year. Among them, blockchain-based gaming platforms are the most popular. Here is a list of upcoming NFT launches to watch out for in 2023.
RobotEra
RobotEra is an up-and-coming play-to-earn metaverse game and NFT project where players assume the role of a robot avatar. The game revolves around managing countries in the metaverse, collecting resources from the country and creating other robot companions.
The in-game currency, $TARO, serves as the backbone of its metaverse economy. More specifically, TARO can be used to purchase NFT bots and land within the metaverse. The first presale took place in February 2023, offering TARO tokens at a price of $0.02. Currently, the TARO token is in its second presale stage, with each TARO priced at $0.023 and available for purchase with ETH or USDT.
According to the project roadmap, RobotEra character NFTs will be released in the second quarter of 2023, followed by the RobotEra Land NFT presale in Q3 2023. The full release of the RobotEra metaverse, along with the RobotEra DAO, is planned for Q4 2023. As of now, 1,295,380 TARO tokens have been sold out of the total supply of 13,500,000, raising over $1.2 million for the project.
Meta Masters Guild
Meta Masters Guild is a monetization gaming platform that offers playable NFT games. In addition to earning rewards, MMG expands the gaming experience to include betting and trading. The platform has its own digital marketplace where players can acquire NFTs for use across multiple games within the MMG platform. It also features a reward system with $MEMAG tokens as in-game currency, which players can earn by participating in contests.
MEMAG has a total supply of 1 billion tokens, which are distributed across various aspects of the ecosystem. The breakdown is as follows: ecosystem (15 percent), team (10 percent), company reserve (10 percent), marketplace (15 percent), liquidity and pre-sale (35 percent), and IPOs (10 percent). Currently, a total of $121,737 $MEMAG tokens have been staked on the platform.
The project has three games in the pipeline: Meta Kart Racers, Raid NFT and Meta Masters World. Pre-sales for these games have already completed, raising $4.97 million in the process. In March, the project was listed on several crypto exchanges, including XT.com and Uniswap. According to the project's roadmap, the NFTs will be listed on CoinGecko and CoinmarketCap in Q2 2023.
Calvary
Calvaria: Duels of Eternity is a monetization game that collected $2.8 million in pre-sales in January 2023.
The flagship game, Duels of Eternity, is a card game where players build decks of NFT cards and defeat opponents to earn RIA tokens. The whitepaper mentions that $RIA tokens will also be issued on other L2 solutions and on Ethereum. Periodic NFT collections will be released out-of-game on Ethereum, allowing users to trade NFTs on high-volume trading platforms such as OpenSea and Rarible. The game is expected to be released in 2023 Q2.
Migaloo
Krafton, the South Korean studio behind PUBG: Battlegrounds, is now venturing into the world of Web3 metaverse gaming with its new platform called "Migaloo". The platform is expected to be launched sometime this year. Krafton has partnered with augmented reality company Naver Z and has already raised $36.8 million for the development of Migaloo.
In the joint venture company established with Naver Z, Krafton has 85 percent of the ownership while Naver Z has the remaining 15 percent. Migaloo will be a monetization team that allows users to buy, create and sell in-game assets such as NFTs.
Assassin's creed collectibles
Renowned game publisher, Ubisoft, is preparing to launch NFT games based on the well-known open-world action series, Assassin's Creed.
Ubisoft has teamed up with Integral Reality Labs to introduce Assassin's Creed Smart Collectibles. These collectibles take the form of NFT passes stamped on the Polygon network, which can later be exchanged for physical collectibles.
These tokens, called "Digital Soul" NFTs, can be used for customization and are paired with a tangible collectible – a 3D printed figure encased in a transparent cube. NFT collectors will be able to choose from different outfits, poses and weapons for their character before redeeming it for a corresponding physical collectible. The NFTs will be available in different levels of rarity, with higher levels unlocking additional customization options and items. The NFT sale is scheduled for 16 May.
Swoops
Swoops is a basketball strategy game where each player is represented by a tradable NFT. The game revolves around the concept that each NFT character will age and undergo changes in characteristics and appearance over time. Holders of these Player NFTs will have the ability to trade and wager them in-game.
Swoops raised $3.5 million in April 2022, backed by investors including Alpaca VC and Countryside Ventures. The game is now scheduled for release on May 19. Key backers of the project include entrepreneur Gary Vaynerchuk, Red Beard Ventures, DraftKings CEO Jason Robins and Slow Ventures, among others.
Conclusion
The NFT gaming space is experiencing rapid growth, with a plethora of games emerging in various sectors. It will be exciting to see how these games will shape the NFT gaming economy and gain popularity in the coming months. By staying informed about these upcoming projects, both traditional and casual players can choose games that interest them and participate in the game-to-earn ecosystem to monetize their gaming experiences.