Popular NFT artist Bryan Brinkman sees the Digital Future for Art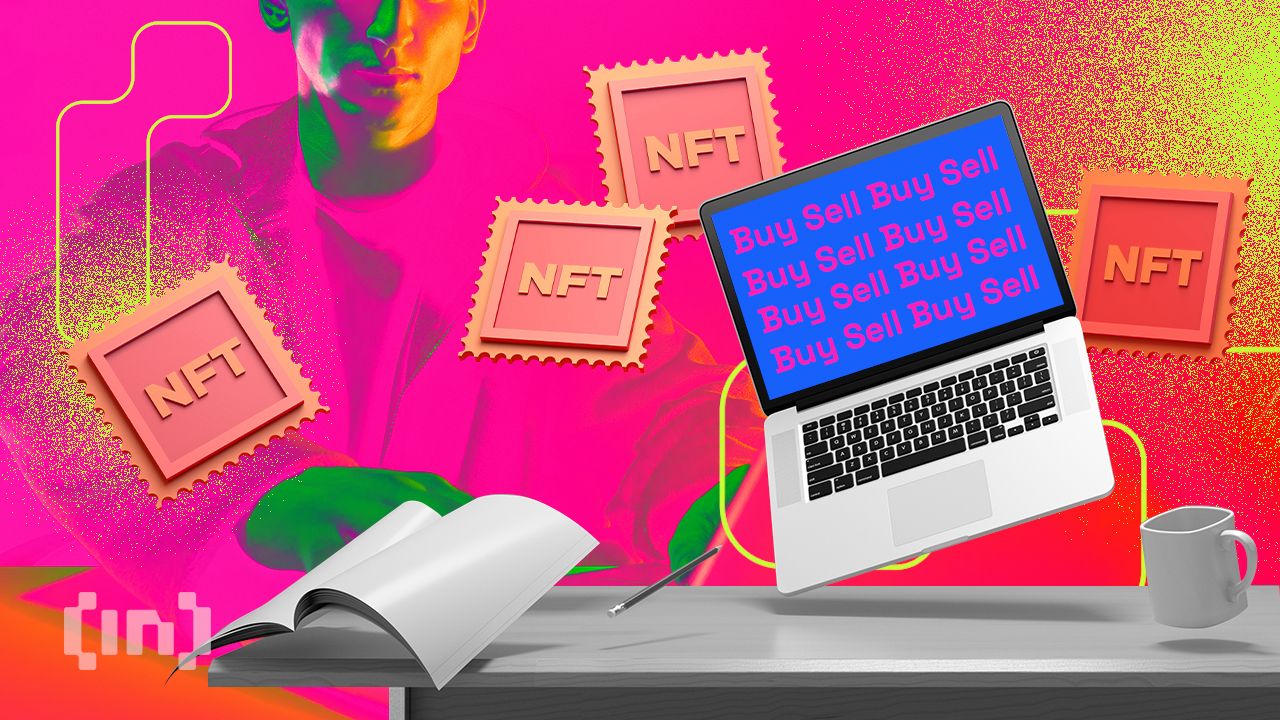 Bryan Brinkman is something of a vanguard. An Emmy award-winning digital artist before blockchain and NFTs took off, he has reoriented himself in recent years for the new digital economy. In an exclusive interview, BeInCrypto asked Brinkman about fair pricing and valuation of NFT collections, the future of commercial art and more.
If there's one technology that can claim to be among the least understood, it's non-fungible tokens (NFTs). Far from being just expensive monkey pictures, NFTs are opening up a new paradigm of digital ownership. With verifiable authenticity and scarcity, they have recreated a sense that digital objects can be unique, just like their real-world counterparts.
While digital art arguably lost much of its value when digitized, thanks to copy-and-paste, NFTs and blockchains make the original traceable and verifiable. In doing so, they have empowered creators, artists and collectors by fostering a new digital economy based on scarcity. A digital asset or artwork can now be truly unique.
With NFTs, artists have found unprecedented opportunities to showcase and sell their work directly to a global audience, revolutionizing traditional notions of artistic success and opening doors to previously untapped revenue streams.
A contracting NFT market
Bryan Brinkman is one such artist. An Emmy Award winner who (in his own words) uses "animation and motion graphics to create fun and playful works about the cryptoverse." In May last year, the 37-year-old also signed with Creative Artists Agency for representation, one of the world's leading talent lists.
Since then, the NFT market has experienced a marked decline, according to data from CoinGecko. After reaching $3.6 billion in trading volume for May 2022, the market suffered a sharp downturn due to the collapse of Terra/Luna and the subsequent crash across the digital asset market.
The latest figures have not been much better. Trading volume fell further in the past month, from $826 million in April to $442 million in May, according to DappRadar figures.
In his interview with BeInCrypto, Brinkman observed that while the perception of NFTs may be skewed, the low barriers to adoption bode well for future growth.
"I've seen the understanding of NFTs grow significantly since I joined the space three years ago, but it's not always positive," he said. "Early NFT articles favored fear and sensationalism, so many came away skeptical of the technology. It's a barrier we have to break on an individual level, but over time I've seen perceptions change."
Brinkman described what he sees as blockchain's global power. But barriers to adoption remain, he acknowledged. One such barrier is wealth, given that participants must have money and certain technologies, such as smartphones or computers.
But on the technology front, the barrier is not insurmountable. According to data from Statistica, in 2022, 68% of the world's population owned a smartphone. (Although others put it as high as 86%.) Even in sub-Saharan Africa, where ownership is at its lowest, it is 64%.
Pricing of NFTs
In the short time NFTs have existed, their numbers have exploded. OpenSea – only the second largest NFT marketplace, but by a long time the most dominant – has over 80 million different NFTs for trading.
With a seemingly unlimited supply (there is no theoretical limit to the number of NFTs you can create or digital ink you can spill), how does the market determine their value?
Like anything for sale, art appraisals have to do with demand, Brinkman said.
"It takes a lot of data to have accuracy in such a short time frame, especially in a bear market. Once we go through some up and down cycles, it will probably be easier to use the historical data to provide accurate estimates."
Brinkman also offered practical advice for artists navigating the digital asset space. "I recommend starting with individual works, so people can decide the price via auction," he said.
"After you finish these auctions, you can think about editions. If your 1/1 sells for 1 ETH, an edition of 10 can be priced at 0.1 ETH. I recommend pricing things reasonably early. It allows people to support you, be a part of your journey and help share your work," Brinkman continued.
One of the buzzwords in web3 is the term "community" to emphasize the decentralized and inclusive nature of platforms and technologies. While the term can have good and bad uses, Brinkman believes it is a fair description of the NFT world. But in what sense is this market more unified or common than the market for, say, sneakers or smartphones?
"Unlike sneakers or smartphones, art does not degrade with wear and tear," Brinkman said. "But overall, I'd say NFTs and sneakers are pretty similar in a lot of ways. Collect work that you can flex and express yourself with."
One of the most common refrains from NFT skeptics is that they have "no intrinsic value". Brinkman couldn't disagree more.
"For me, the future of art is digital, and with more people having access to creative tools like iPads and computers at a young age, the digital artist market is going to be more validated and valued," he said.
NFTs on SMS
One of Brinkman's latest collaborations is with the direct-to-consumer curated art platform, Dew Drops. The standout feature? NFT collects via SMS. Collectors receive a text detailing today's offering, including artist, artwork, tools, rarities and prices. They then respond with the desired amount to purchase seamlessly.
Brinkman told BeInCrypto of his excitement for the new platform, which launched this year. He loves to play with innovations that might entice collectors, Brinkman said.
"With text, we can market more directly than Twitter or Discord, making the onboarding process more seamless with credit cards. I also appreciate that Dew Drops will introduce subscribers to many new artists and help them get discovered," he added.
Disclaimer
In accordance with Trust Project guidelines, this feature article presents the opinions and perspectives of industry experts or individuals. BeInCrypto is dedicated to transparent reporting, but the views expressed in this article do not necessarily reflect the views of BeInCrypto or its employees. Readers should verify information independently and consult with a professional before making decisions based on this content.