Mhaya Brands partners with Web3 Ecosystems to launch Trillions NFT Giveaway Scholarship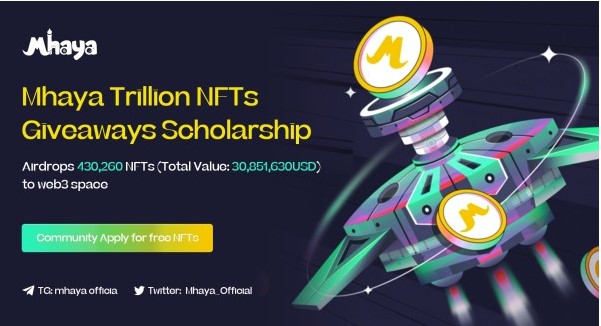 Singapore — On May 30, 2023 (UTC), to celebrate the Mhaya Pre-Staking Beta on July 5, 2023 (UTC), Mhaya Lab is launching its Trillions NFT Giveaway Scholarship Program.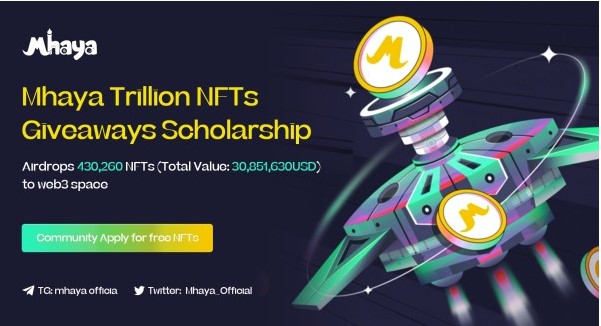 Mhaya Brands has already achieved cooperation with Kucoin KCC, Bitkeep, MGG, AGBA, Debox, Dorahacks, Nautilus Chain, Margarine Guild, LGG (Japan) and other 66+ guilds and ecosystems.
This scholarship sends a total of 430,260 NFTs (total value: 30,851,630 USD) to web3 rooms, including the Public chain (30%), Marketplace (30%), Guild (20%) and Project (20%) communities. This scholarship aims to help broad users with P2E NFT to practice their earning skills in Mhaya Game.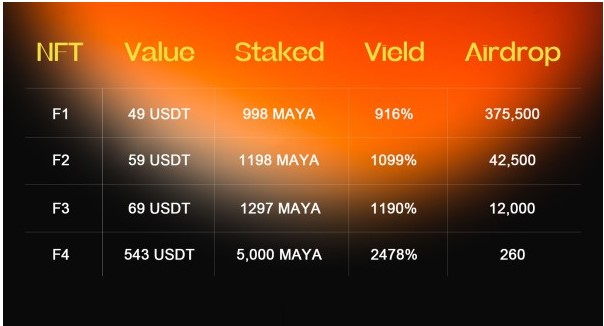 Mhaya is a free NFT-based 2-server multi-chain game. It is derived from the classic game Monopoly, which operates games and earns experiences based on various NFTs.
Mahaya NFT Intro
F1 level character: Blaze.ai
Blaze, the guardian of the virtual Mhaya universe, follows the 3 universal laws of the Mhaya universe: first: a fire can never hurt, injure or harm any creature in the Mhaya universe; Secondly, a flame helps to build the righteousness of the attainment of wealth and can perform all things that can drive out this result; third, a flame commitment to achieve the general anti-monopoly world and can carry out everything that can drive out this result.
Yield: 916% – 1919%
Rarity: common
F2 level grade: VEX-77
VEX-77 is the leader of the robot alliance, with a programming error causing his mind to be twisted into a dangerous existence. A VEX-77 is along with the goal of destroying humanity. He struggles to find the Mhaya treasure while believing that technology is the most powerful force.
Yield: 1099% – 2418%
Rarity: common
F3 Level Character: Red Reddington
Red is an excellent pirate who dreams of becoming an adventurer. He and the pirate gang he led set sail to find the legendary treasure. However, he became the only one to ever do so.
Yield: 1190% – 2499%
Rarity: common
F4 Level Character: Clairvoyance Jack
Jack is the leader of the Bounty Hunter Alliance. He who spent his youth earning money by fair means or foul means and showed no mercy to anyone. He believes that money is the almighty lord and the highest principle in the universe.
Yield: 2748% – 5771%
Rarity: Classic
Mhaya Brands intends to cooperate with various top giant ecosystems in the web3 area to facilitate blockchain players and lead the entire industry to soar in rally pick-up.
Media contact
Company name: Mahaya Labs Foundation Ltd
Contact person: Christian Whitening
Email: [email protected]
Website: www.mahaya.com