Polygon 2.0: The evolution of the Internet's value layer | NFT CULTURE | NFT News | Web3 culture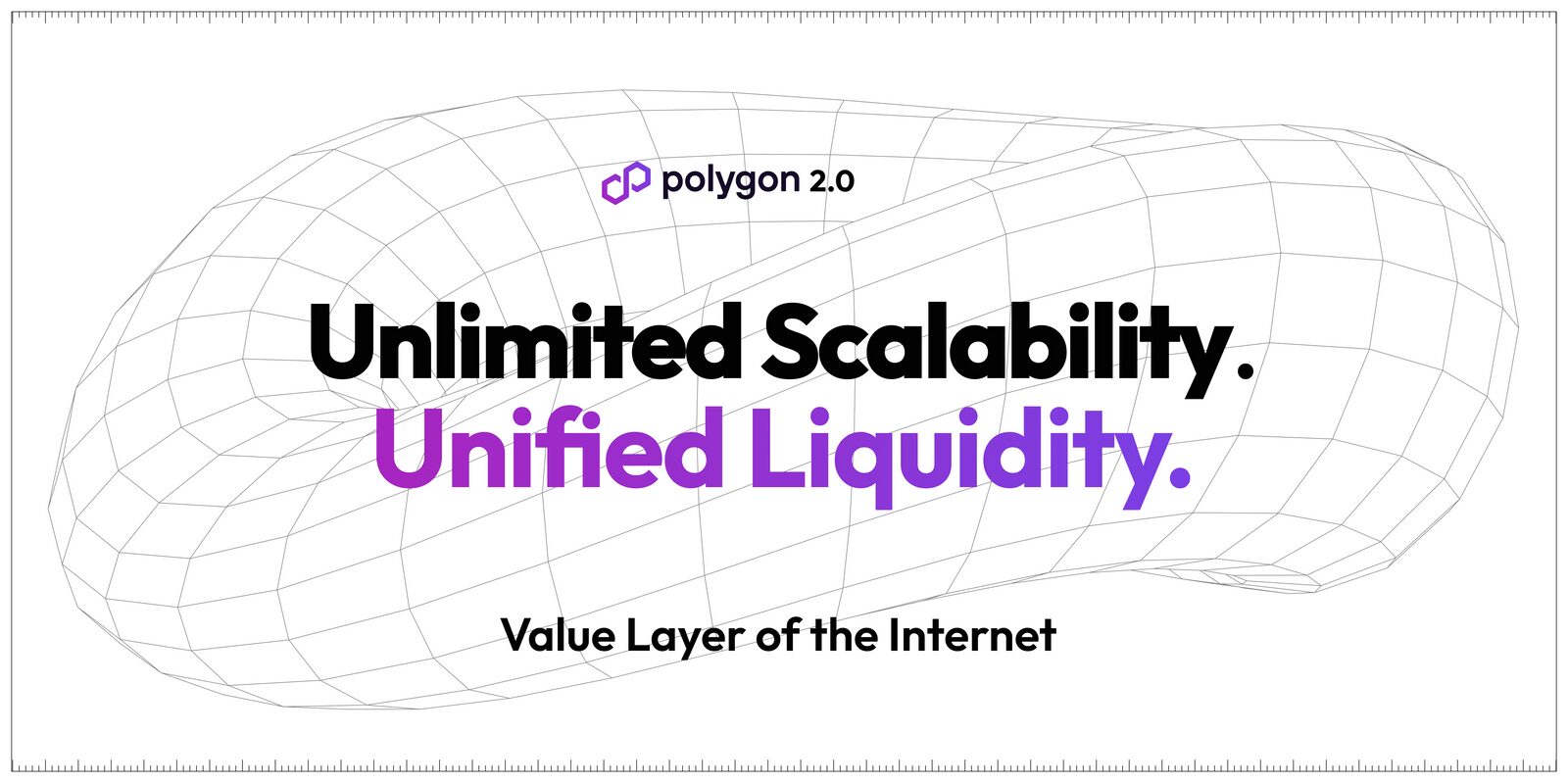 As we navigate the complexities of the digital revolution, we are witnessing the birth of a new era in the cryptocurrency sphere. Polygon Labs announced the ambitious plan for Polygon 2.0 on June 12, 2023. This set of proposed upgrades is designed to radically reimagine nearly every aspect of Polygon, from protocol architecture to tokenomics and governance.
Before we delve into the details of Polygon 2.0, let's shed some light on the historical development of Polygon, formerly known as Matic Network.
The Polygon Journey
Launched in 2017, Polygon began as an offshoot of Ethereum, specifically designed to address issues of scalability and usability. Using a combination of Proof-of-Stake (PoS) and plasma-based sidechains, Polygon aimed to deliver a high-performance and low-cost environment for developers to build and deploy decentralized applications (dApps).
Polygon quickly gained attention for its scalability, speed and cost-effectiveness compared to its predecessor Ethereum. Its successful adoption by many developers for DeFi, games and other dApps is a testament to its achievement.
As a multi-chain solution, Polygon creates an ecosystem where many chains can co-exist and interact with each other and with Ethereum. The platform offers a variety of frameworks, each designed to fulfill specific use cases, thus providing a well-rounded, flexible solution.
The SEC timing
the announcement of Polygon 2.0 comes at a pretty exciting time in the larger crypto industry. The US Securities and Exchange Commission (SEC) recently filed a lawsuit against Binance.US and Coinbase, raising the question of whether Matic, the original token of Polygon, is a security. This development, potentially a significant regulatory challenge, has implications for all blockchain platforms and the wider digital asset industry. With the promise of Polygon 2.0 to transform and democratize the Internet's value layer, the SEC's investigation could further stimulate the ongoing debate over the definition and regulation of digital assets. It will be interesting to see how this situation develops and how Polygon navigates the uncertain regulatory waters in the wake of this revolutionary upgrade.
Vision for Polygon 2.0
The primary vision of Polygon 2.0 is to create the "value layer" of the Internet – a decentralized open source protocol that enables anyone to create, exchange and program value seamlessly. This value layer aims to democratize access to the global economy, similar to how the Internet democratized access to information.
Imagine the possibilities: a world with decentralized economy, digital ownership, new coordination mechanisms and much more. All this, without intermediaries, gatekeepers or rent seekers. In essence, Polygon 2.0 is not just an upgrade, but a revolution that will turn the Internet into an environment that primarily serves users.
Building the value layer: The key pillars
The value layer, as envisioned by Polygon, borrows its concept from Ethereum. However, the current state of Ethereum and other blockchain ecosystems hardly resembles the structure of the Internet, characterized by infinite scalability and unification of information.
Blockchains are not infinitely scalable, and creating new chains often results in fragmented liquidity and reduced security. Polygon 2.0 is set to change that narrative by introducing a network of ZK-powered L2 chains, united through a new cross-chain coordination protocol. The entire network will be as seamless for a user as using a single chain.
This network will support a virtually unlimited number of chains, and cross-chain interactions can occur safely and instantly, without additional security or trust assumptions. Unlimited scalability and unified liquidity – that's the vision for Polygon 2.0.
Rollout of Polygon 2.0
The journey to Polygon 2.0 is a collaboration that includes Polygon Labs, developers, researchers, applications, node operators, validators, and the wider Polygon and Ethereum communities. Over the coming weeks, the team will be sharing more details about the components of Polygon 2.0 via blog posts, AMAs, community meetings, and more.
Polygon's adoption of a formal governance process underlines the importance of community participation. As control of the Polygon protocol rests in the hands of the community, the role of builders, creators and everyone else in the Polygon ecosystem is crucial.
Let's prepare for this new chapter in the history of Polygon. To keep up with the latest updates, follow Polygon Labs on various social media platforms and join the conversation. As we embrace this change, we look forward to witnessing the transformation of Polygon and the broader blockchain space.
Follow along, get to know Polygon 2.0, and join the revolution!