NFT & Metaverse job opportunities announced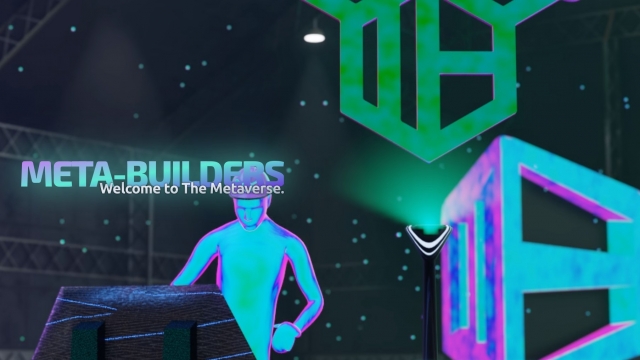 PRESS RELEASE
Published June 12, 2023
The rapidly developing digital landscape is pushing many companies and individuals towards a new wave of opportunities. With the transition from traditional in-person employment to online, home and metaverse jobs, Meta-Builders, a pioneering firm in the web3 space, has updated its services to help clients tap into this potential. By positioning itself as a trusted resource for service providers, Meta-Builders aims to provide a stable platform for freelancing in the metaverse, making the transition from conventional employment to freelancing easier for employees and businesses.
For more information, visit
The company's recently updated services meet the requirements of web3 and metaverse economics. Meta-Builders connects clients with skilled freelance metaverse developers who can help them enter and navigate the metaverse space. The company recognizes the growing trend of flexible employment options and allows developers to work remotely and on their own schedule.
Read more at http://metabuilders.substack.com
Demand for metaverse developers is expected to increase, particularly in areas such as community management, where developers and brand managers can help clients reshape fanbase interactions and experiences. In addition, the digital economy and decentralized financial sectors will require skilled workers who can create smart contracts, integrate payment systems and leverage blockchain technology for financial purposes. Graphic artists, professional animators, web designers, content and marketing writers and other creatives will also find opportunities in the metaverse, especially in the NFT market, where their skills will be crucial in creating engaging visual content and shaping the language used in the web3 experience.
Meta-Builders believes that decentralization is the natural evolution of the internet and technology, and aims to empower individuals as they navigate this new space. By connecting customers with skilled service providers, the company seeks to facilitate the development of next-level software and help make the world a better place to live.
"Web3's modular nature enables us to create solutions for clients involving any blockchain in service of almost any imaginable application," said a representative.
More information is available at
Meta builders
[email protected]
5500 Northeast Fourth Plain Boulevard
34
United States
COMTEX_434832676/2824/2023-06-11T22:49:18