LG's patent for NFT trading TV emerges 18 months after filing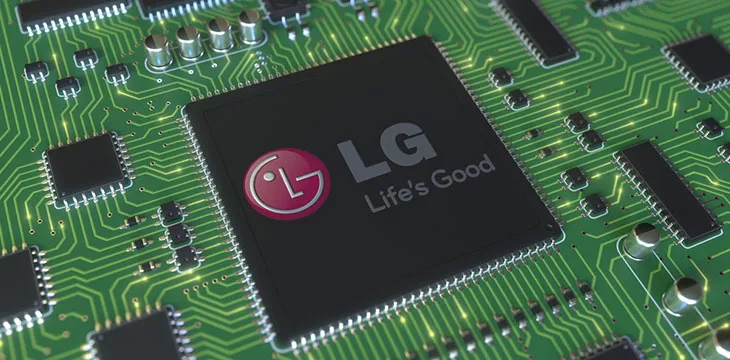 Consumer electronics giant LG Electronics has confirmed its interest in non-fungible tokens (NFTs) following the disclosure of its latest patent application.
The South Korean company previously filed a patent with the World Intellectual Property Organization (WIPO) for a smart TV to allow consumers to trade NFTs. As stated in the filing, the television will support blockchain technology and can be integrated with a digital currency wallet.
Users can access an NFT marketplace using their TV as a primary device after connecting to LG's Wallypto, the firm's mobile digital currency wallet. Using a QR code displayed on the screen, users can use a camera from the TV to scan desired NFTs to complete purchases.
However, the patent application failed to reveal which digital wallets could be integrated with the smart TV, but pundits claimed that true to Web3 fashion, the offering will be interoperable.
"In one embodiment, the TV platform further includes a camera capable of obtaining an image of the TV platform in one direction through an image sensor, and the control unit is configured to use the user's unique information obtained through the camera," the filing states . .
WIPO's rule stipulates that patent applications are published 18 months after the original application. By virtue of the regulations, LG appears to have filed the patent sometime in November 2021, at a time when NFTs were at their peak in terms of transaction volume and floor prices.
Since the peaks in 2021, NFT adoption has taken a steep dive, falling 83% in one year. The decline was evenly split across digital collectibles, art and games as marketplaces faced a massive update.
The next phase is a substantive review by WIPO to determine whether or not it will grant "legal protection" to the invention.
LG goes deeper into Web 3
LG has emphasized blockchain and Web3 since 2020, launching its own NFT platform on the Hedera Network. Early in the year, the company entered into an agreement with technology firms Oorbit and Pixelynx to create a metaverse offering for users.
"Our proprietary technology is the connective tissue that binds virtual worlds together and makes it easy for developers and brands to bring their experiences into the metaverse," the company said.
Other consumer technology companies are also actively exploring Web3 offerings for customers, with Samsung announcing a smart TV with NFT functionality while funding metaverse firms via its venture capital arm.
See: Intellectual Property and Blockchain
New to Bitcoin? Check out CoinGeeks Bitcoin for beginners section, the ultimate resource guide for learning more about Bitcoin – as originally envisioned by Satoshi Nakamoto – and blockchain.