FIFA, Madden Maker EA Sports to add Nike NFTs to games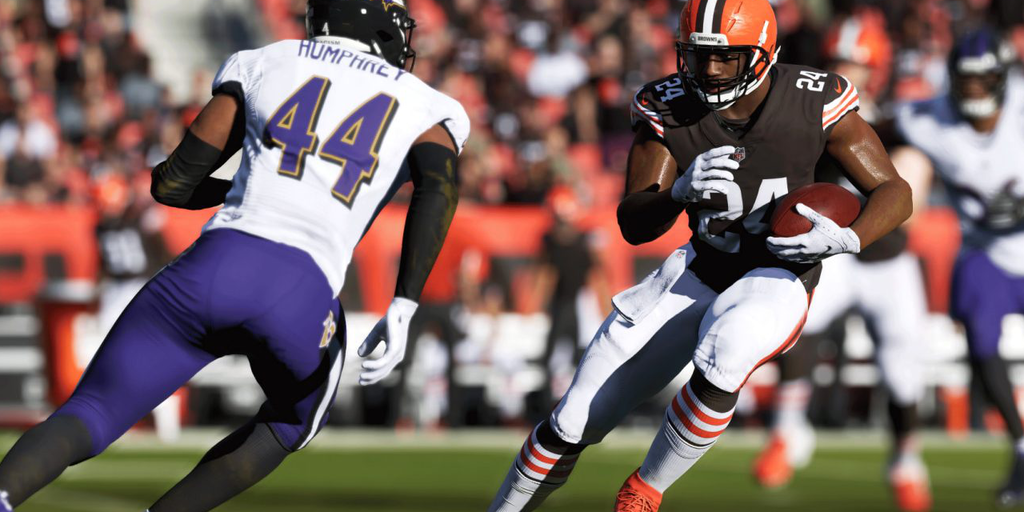 Sportswear giant and Web3 powerhouse Nike announced a partnership with video game maker EA Sports on Thursday, with what appear to be planned digital collectibles of Nike-branded gear via the .Swoosh platform that will be integrated into future EA games.
Although there has been no mention of the word "NFTs" so far, the .Swoosh is Nike's Web3 platform that was announced last year and is currently in closed beta. It is built on Polygon, an Ethereum scaling network, and currently only offers NFT collectibles in the form of digital sneakers and membership cards.
In an announcement mail, Nike said it is partnering with the sports video game publisher to "make select virtual .Swoosh creations available" in upcoming EA Sports games. The two sports brands will "build new immersive experiences" with an emphasis on customization, according to the post.
The teaser video above shows Nike football and soccer gear, along with an image of a .Swoosh NFT collectible showing a football helmet.
According to the .Swoosh website, Nike "[refers] to tokens as virtual Nike creations, which include digital sneakers, apparel, accessories and other collectibles that you can use in games or redeem for access to exclusive products, events and more."
"Nike and EA Sports share a commitment to innovation, creativity and excellence, and we are thrilled to partner with them," Ron Faris, GM of Nike Virtual Studios, said in a statement. "This partnership will allow us to unlock some incredible new experiences for our .Swoosh community and the huge EA Sports fan base."
A teased .Swoosh EA Sports NFT collectible. Image: Nike.
Andrea Hopelain, SVP of Brand for EA Sports & Racing, added that the publisher aims to "bring creativity and self-expression to the forefront for fans as they connect, compete and share the love of sports."
Little else has been revealed publicly about the collaboration so far, but Nike said more information about its work with EA Sports will be shared "over the coming months."
EA Sports is a division of game publisher Electronic Arts, home to game franchises such as Apex Legends, The Sims and Battlefield. EA Sports has released sports games under the Madden NFL, FIFA, NHL and NASCAR brands since its inception in 1991.
Despite being closed to the general public, .SWOOSH released its first NFT collection on its platform last month, and sold over 92,000 NFTs. The Our strength 1 the launch began with an NFT airdrop, and was then sold digital shoe boxes which "opens" to digital sneakers.
Nike has seen tremendous financial success from its NFT releases so far, raking in over $186 million in total revenue since December 2021 according to a dashboard from Dune Analytics.
Most of that revenue has come from RTFKT, the Web3 startup it bought that created CloneX NFTs with artist Takashi Murakami, as well as NFT-based Nike CryptoKicks and exclusive physical sneakers that can only be purchased via redeemable NFTs. NBA legend LeBron James was recently seen wearing a pair before a playoff game.
Nike and EA Sports did not immediately respond Decryptits request for comment.