Navigating the Web3 Art World: MakersPlace Launches Artist Launchpad Program to Empower Digital Artists | NFT CULTURE | NFT News | Web3 culture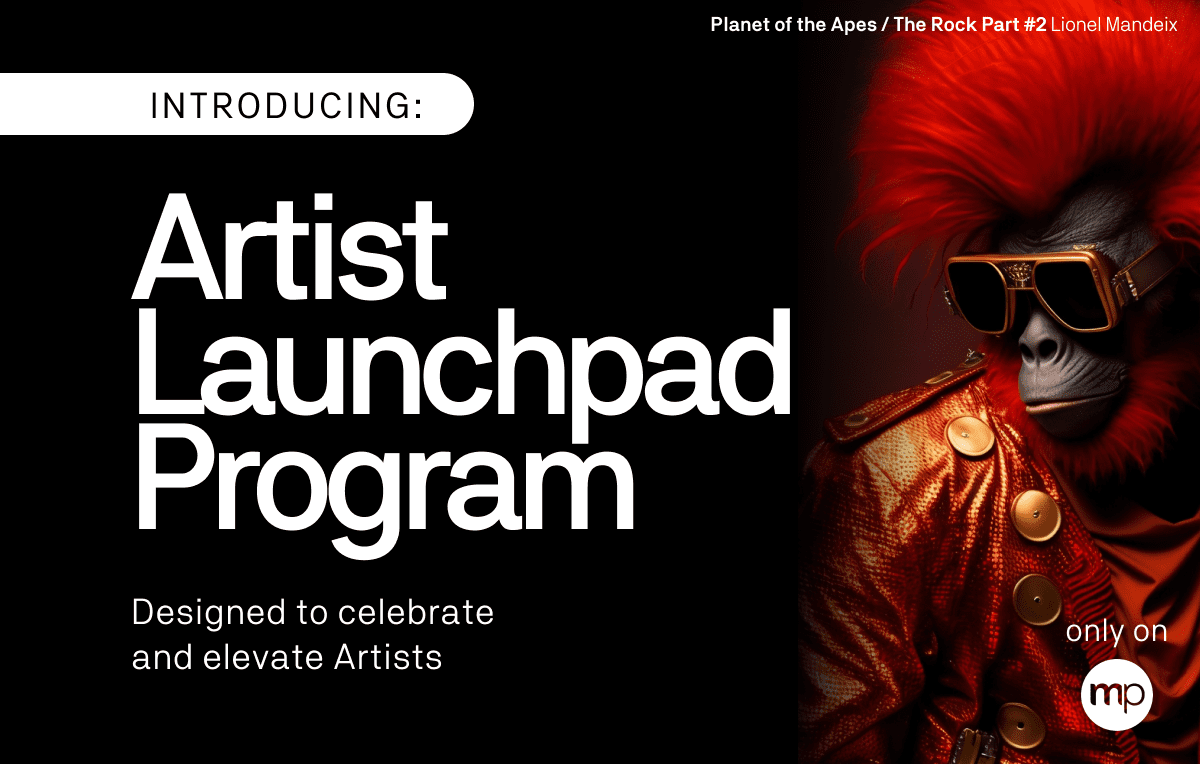 MakersPlace, the leading marketplace for rare and authentic digital art, has introduced an innovative initiative known as the Artist Launchpad Program. This program aims to empower artists by equipping them with the necessary tools and knowledge to thrive in the ever-evolving world of non-fungible tokens (NFT).
For artists who want to make their mark in web3's digital art scene, it can be a challenge to find the right community and understand the best practices. MakersPlace recognizes this and has developed the Artist Launchpad program to address these concerns. The program offers a number of benefits to participants, including:
Community: MakersPlace has created a dedicated private Discord server exclusively for program members. This platform allows artists to connect with each other, share their experiences and network effectively. By building a strong web3 community, artists can support and inspire each other on their artistic journeys.
Education: Recognizing the importance of knowledge and continuous learning, MakersPlace offers monthly educational courses hosted at Notion. These courses provide artists with the latest strategies and techniques needed to stand out in a highly competitive market. By staying current with industry trends and honing their skills, artists can increase their chances of success.
Collaboration: MakersPlace has partnered with The Dream Conduit, a non-profit organization that specializes in providing workshops, mentorships and classes for aspiring web3 artists. Through this collaboration, program participants gain access to valuable guidance and insight from industry experts. In addition, MakersPlace facilitates exclusive interviews with renowned artists and collectors, so that participants can learn directly from those who have achieved significant success in the field.
Discovery: The Artist Launchpad program celebrates artists' dedication and efforts by offering rewards at various milestones. These rewards include free coin credits, opportunities to be featured on MakersPlace's platforms, and even personal exhibition opportunities. By recognizing and promoting artists' achievements, MakersPlace aims to boost their NFT careers and give them greater exposure.
The program lasts four months, starting in June and ending in September. Structured as a semester, it prioritizes education, community building and motivation. MakersPlace encourages artists to invest as much in their careers as they have invested in perfecting their artistic craft.
In summary, the MakersPlace Artist Launchpad program is designed to support digital artists in their pursuit of recognition and success in the web3 space. By emphasizing community, education, collaboration and discovery, MakersPlace aims to equip artists with the necessary tools and resources to thrive in the competitive NFT landscape. Artists interested in joining the program can submit their information for consideration and can expect to receive program details during the week of June 16.