Fintech not forgotten, massive missed opportunities on AI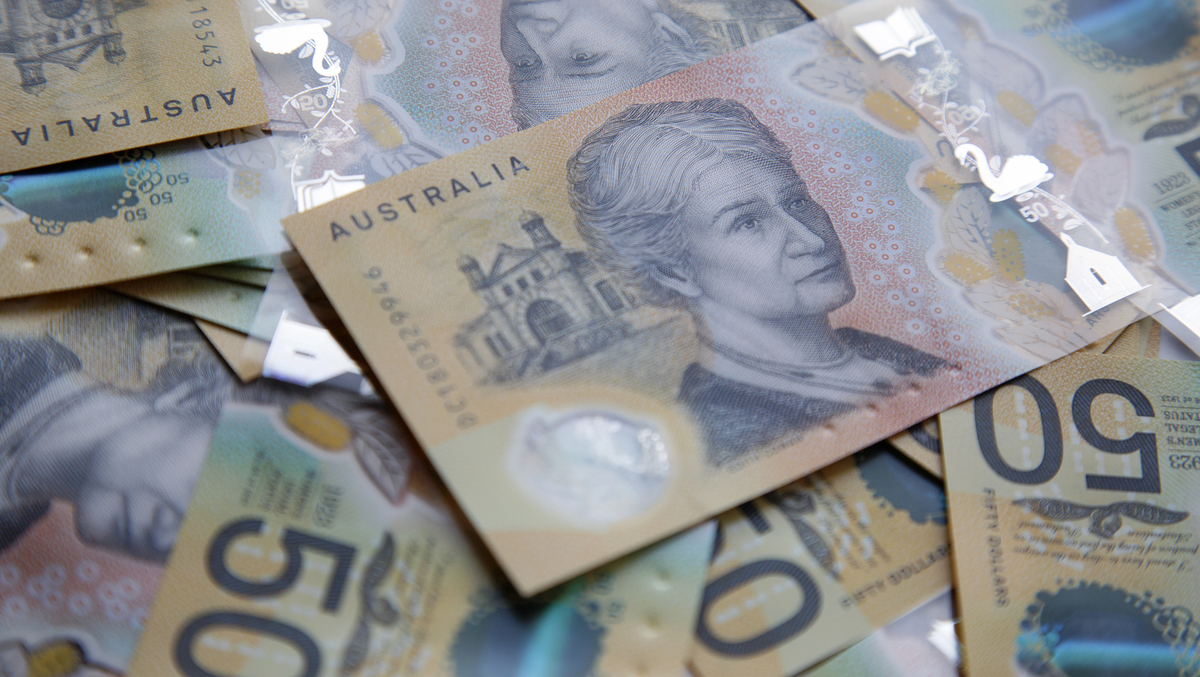 While the Australian Government's 2023 Budget clearly focuses on cost of living relief, fintech and the innovation it can deliver to Australians has not been forgotten, according to Rehan DAlmeida, Managing Director of FinTech Australia.
"The Government is providing funding to establish an Industry Growth Program to support Australian SMEs and startups to commercialize their ideas and grow their businesses. This targeted funding will help early stage fintechs weather difficult market conditions and continue to grow," says DAlmeida.
"We are pleased to see nearly $90 million in new funding to support the operation of Consumer Data Right, raise cybersecurity and advance the rollout of action initiation.
"This is yet another cost of living measure in disguise, as when fully operational the CDR will stimulate competition in energy, telecommunications and banking. The CDR is at a crucial point in its rollout and the government is playing a central and supportive role. The role is more important than ever . It is a transformational reform that has not yet reached its full potential."
DAlmeida says access to talent remains a significant challenge for Australian fintechs.
"In last year's FinTech Census, 85% of companies reported it as one of the biggest issues affecting the sector. Actions to improve visa processing times, improve pathways to permanent residency and invest in strengthening STEM skills are positive steps towards addressing this issue .
"Finally, the government's new Sustainable Finance Agenda is in line with a growing trend of fintech incorporating sustainability and positive impact into their business models," he says.
"Ensuring integrity in sustainability claims and developing a new taxonomy for sustainable finance will make it easier for fintechs to adopt these approaches."
Meanwhile, Barb Hyman, CEO and founder, Sapia.ai, says the government has missed a huge opportunity in AI that it will be too late to correct.
"This is a huge missed opportunity by the federal government to move forward in what is quickly becoming a race to not only pioneer but also exploit new AI technologies," says Hyman.
"In the US, federal government spending on AI is expected to reach $3.3 billion this financial year. In Australia, we've just allocated about $20 million per year, for five years, across AI and Quantum Computing.
"It is reasonable that this is not a budget for the technology sector, or innovation, given the sharp focus on the cost of living. On any other subject, it is right not to complain when thousands of Australians will be better off because of funding welfare and support.
"But we can't stress enough—as an AI company ourselves—this innovation is time-sensitive," says Hyman.
"Once there's a focus globally, it will be too late. That's one reason companies like Google, Amazon and Microsoft aren't slowing down progress despite ongoing debate about the power and ethics of AI.
Even something as simple as committing funds to integrate AI into government processes, or drafting policies for adoption, would be a step forward. No doubt this can be revised in next year's budget, but then it may be too late."
Des Hang, co-founder and CEO, Carbar, says the budget hits the big marks, but is the funding enough?
"This is a federal budget that hits all the broad lines incredibly well, covering all the bases for emerging business more than its predecessors," says Hang.
"All notable cases are mentioned. But it is doubtful whether the funding associated with delivering progress on them will be enough.
"With EV policy, for example, only $1.3 million per year is committed to creating a national electric infrastructure mapping tool. About $1.8 million per year will be used to introduce fuel standards. Given the fanfare for a few weeks ago regarding the national EV policy, we expected these numbers to be higher and more of the cost.
"Yet, in an interesting contrast, over $2 billion has been committed to the hydrogen industry. As an active participant in the electric car industry, it makes me wonder where the government is hedging its bets on future mobility, in addition to creating a new export market for the country."
Adam Milgrom, partner, Giant Leap, says impact investing has clawed its way into the budget, saying: "let's hope the future expands that."
"Over the past few years, we've observed a shift in how startups are perceived in the broader business landscape. They've evolved from being categorized alongside small businesses to being recognized as a distinct entity in the federal budget," he says.
"It is fantastic to see that concepts such as 'impact investing' and 'using business to tackle societal challenges' have rightly been given prominence in the budget, reflecting their increasing importance across the business world.
"While it is encouraging to see these themes recognized in the federal budget, it is critical to recognize that the resources allocated may not be commensurate with the potential impact of our industry," says Milgram.
"The presence of these themes in the budget acts as a foundation upon which future conversations can be built, and we are optimistic that subsequent budgets will increasingly prioritize and support the impact investment sector.
"We are convinced that a continued focus on impact-driven startups will accelerate economic growth, job creation and positive social and environmental outcomes," he says.
"At Giant Leap, we are committed to championing this cause and hope that the federal government will recognize the enormous potential of our industry and allocate the necessary resources in the years to come."
Jose Barroso, managing director, ANZ, Zai says SMEs are also suffering from cost of living pressures.
"We are pleased to hear of a budget surplus and finally we see some relief for renters, single parents and jobseekers, as well as some support for Australian businesses," he says.
"However, it is important to note that the small and medium businesses that employ so many Australians still face significant challenges, particularly as their customers are hit with high interest rates designed to discourage them from making purchases.
"Despite these difficulties, fintech companies like Zai continue to support customers by absorbing inflationary cost increases and investing in next-generation payment solutions like PayTo," says Barroso.
"These innovations help small and medium-sized businesses reduce the cost of accepting online payments and keep cash flowing to support their local suppliers and employees – for example, PayTo-requested payments can arrive in their bank account seconds after the customer authorizes it via their preferred internet or mobile banking. option."