3 in 4 Americans say they would leave their banks for fintech services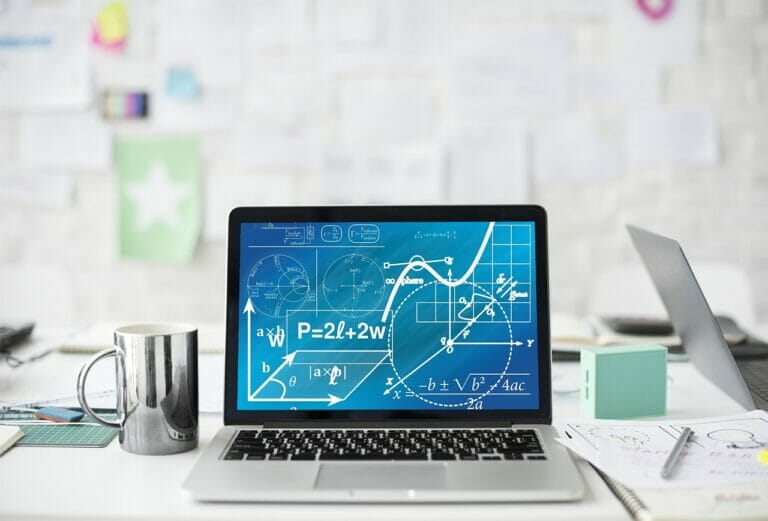 3 in 4 Americans say they will leave their banks for fintech services, as customers seek better value and innovation
As technology improves how financial services are delivered to customers – and their value – new research has found that 74 percent of Americans would switch from their bank to safe and more cost-effective digital fintech (fintech) services.
The same research also found that one in two Americans believe their bank fees are too high, while one in five believe banks are slow innovators.
Invest for kids: Buy this leader in renewable fuels
At this year's Invest for Kids conference, Alaina Anderson, CFA, Global Equity Portfolio Manager of William Blair & Company, outlined one of the organization's top international stock picks to capitalize on a global theme of structural growth. The speaker noted that the energy transition is driving the need for new technology worldwide, especially in Read more
Q3 2022 hedge fund letters, conferences and more
The findings were drawn from a survey of an independent panel of 1,144 Americans by Money Transfer Comparison, a global comparison website that enables Americans to find the best money transfer rates, commissioned a survey of an independent panel of 1,144 Americans.
The survey determines how Americans think their banks are keeping up with fintech innovation and competitive pricing, and whether they would be willing to switch from traditional banking to innovative fintechs such as specialized money transfer platforms, online lenders, virtual credit cards with spending tracking and commerce. platforms.
The survey found that three-quarters (74 percent) of Americans are willing to outsource their financial services to fintech digital services that were secure and more cost-effective than banking.
Specifically, 39 percent of Americans would switch for innovative low-interest credit cards, 35 percent for personal or car loans, 30 percent for mortgages, 25 percent for savings accounts, 22 percent for budgeting apps, 15 percent for stock trading and 13 percent for international money transfers.
The majority of Americans prefer Fintech services over banks
High earners are more likely to outsource their financial services to more cost-effective digital services: 78 percent of $100,000+ earners will use fintech services, followed by 77 percent of $50,000-$100,000 earners and 69 percent of under $50,000 earners.
Wealthier Americans are more likely to switch to innovative digital services for mortgages, personal and auto loans, credit cards, international money transfers and stock trading.
Specifically, 40 percent of $100,000+ income earners would use a digital mortgage servicer, compared to 31 percent of $50,000-$100,000 income earners and only 22 percent of under $50,000 income earners.
When Money Transfer Comparison compared responses across regions, it found that Americans living in western states (77 percent) are most likely to outsource their financial services to low-cost digital service providers. This compares with 75 per cent of southerners, 74 per cent of residents in the Midwest and 67 per cent of residents in the north-east.
Alon Rajic, founder and CEO of Money Transfer Comparison, says, "It's encouraging to learn that Americans are willing to branch out from traditional banking to digital service providers when they offer better value.
The movement of customers from large banks to smaller fintech services will also motivate banks to keep up more effectively with innovation and competitive pricing."
Overdraft fees
Money Transfer Comparison found that more than half (57 percent) of Americans believe their bank charges unreasonably high fees for missed payments, overdrafts and account maintenance services.
For example, US Bank charges $36 per overdraft, while major US banks charge average international wire transfer fees of $42.
Almost one in four (23 percent) Americans believe banks charge the most for overdrafts, 19 percent believe bank account fees are the highest and 14 percent believe banks charge the most for missed credit card and loan payments.
Remittance Comparison analyzed these responses across states. More respondents from western states (63 per cent) believe that banks charge unreasonably high fees – compared to 59 per cent of southerners, 57 per cent of respondents in the north-east and 53 per cent of respondents in the Midwest.
As the fintech industry continues to rapidly develop digital financial services, one in five (19 percent) Americans believe that traditional banks have failed to keep up.
Millennials and Generation X are the least impressed with banks' ability to keep up with innovation, with 22 percent of this group saying banks haven't kept up, followed by 15 percent of baby boomers and 11 percent of Generation Z.
While similar shares of US residents across the Northeast (17 percent), Midwest (18 percent), West and South (equal to 20 percent) were in line with the consensus that traditional banks have not kept pace with digital innovations used by fintechs.
Alon concludes: "Many consumers who are unhappy with the bank fees they incur may remain loyal to their bank if they do not do the research to find more cost-effective money transfer services, lines of credit and trading platforms.
I encourage Americans to do their research, including through comparison websites, to find the best value financial service providers to ensure they always get the best deal."
---
About comparing money transfers
Money Transfer Comparison is a global comparison website that helps US businesses and individuals find the best price on international money transfers to and from America.