XRP Ledger among top 10 NFT chains with over 1.4 million NFTs minted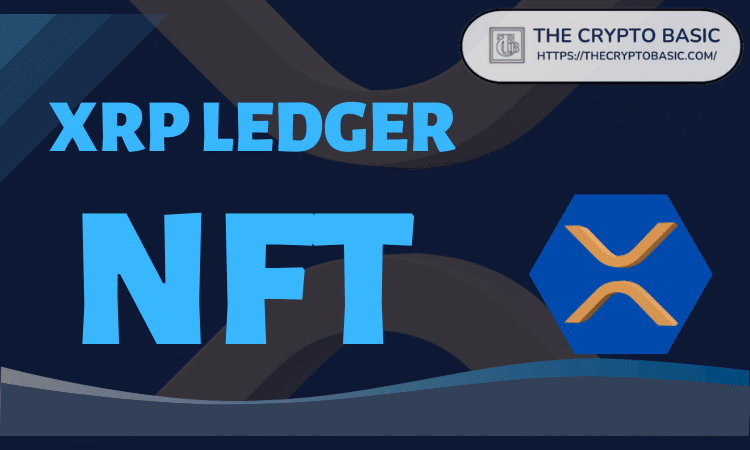 XRP Ledger (XRPL) has secured a place among the top 10 NFT blockchains just six months after NFT functionality came to the network.
XRP Ledger welcomed native NFT functionality as XLS-20 addition went live on the network in late October 2022. After six months, over 1.4 million non-fungible tokens (NFT) have been minted on the network, making it one of the top 10 NFT chains in the crypto scene.
RippleX, the development team behind the XRP Ledger, first drew attention to the achievement in a recent tweet when it sought to highlight the network's progress in NFT adoption.
1/ XLS-20 went live on the mainnet six months ago, bringing native NFT functionality to #XRPLedger. The developer and creator communities have flourished with exciting projects, new areas of use and collections that have come to life on #XRPL.

— RippleX (@RippleXDev) 15 May 2023
Bithomp, an XRPL explorer, confirms these claims of expansive growth. Data from the explorer suggests that the XRP Ledger has received 1,409,434 (1.4 million) NFTs in six months, with up to 791,776 NFT transfers on chain.

Furthermore, RippleX revealed that onXRP, Sologenic and xrp.cafe represent the top 3 NFT marketplaces on XRPL by market volume, together accounting for over 80% of the total NFT transactions on the network.
Bithomp data also indicates that there are 4,615 NFT issuers on the XRP Ledger, with the top 3 in terms of sales volume being XPUNKS, Bored Apes XRP Club and xSPECTAR. As before reported by The Crypto Basic, the second largest single NFT sale on XRPL occurred last month and involved an XPUNK. The biggest single was also an XPUNK.
In addition, the total NFT sales volume has continued to skyrocket to impressive heights, as data suggests that up to 173,697 NFT sales have been made so far, bringing the total volume to $9.1 million. onXRP commands 49.71% of the total volume, which amounts to $4.5 million.
According to the recent disclosure by RippleX, these issued NFT collections are targeting real-world applications such as loyalty programs, real estate, music and events, and tickets. The development team also noted that the community is doing more work to promote and promote the tokenization and use of NFTs for real-world use.
follow us on Twitter and Facebook.
Disclaimer: This content is informative and should not be considered financial advice. The views expressed in this article may include the personal opinions of the author and do not reflect the opinion of The Crypto Basics. Readers are encouraged to do thorough research before making investment decisions. Crypto Basic is not responsible for financial losses.
-Advertisement-