Spielworks integrates "Dungeon Master" gameplay with polygon for NFT staking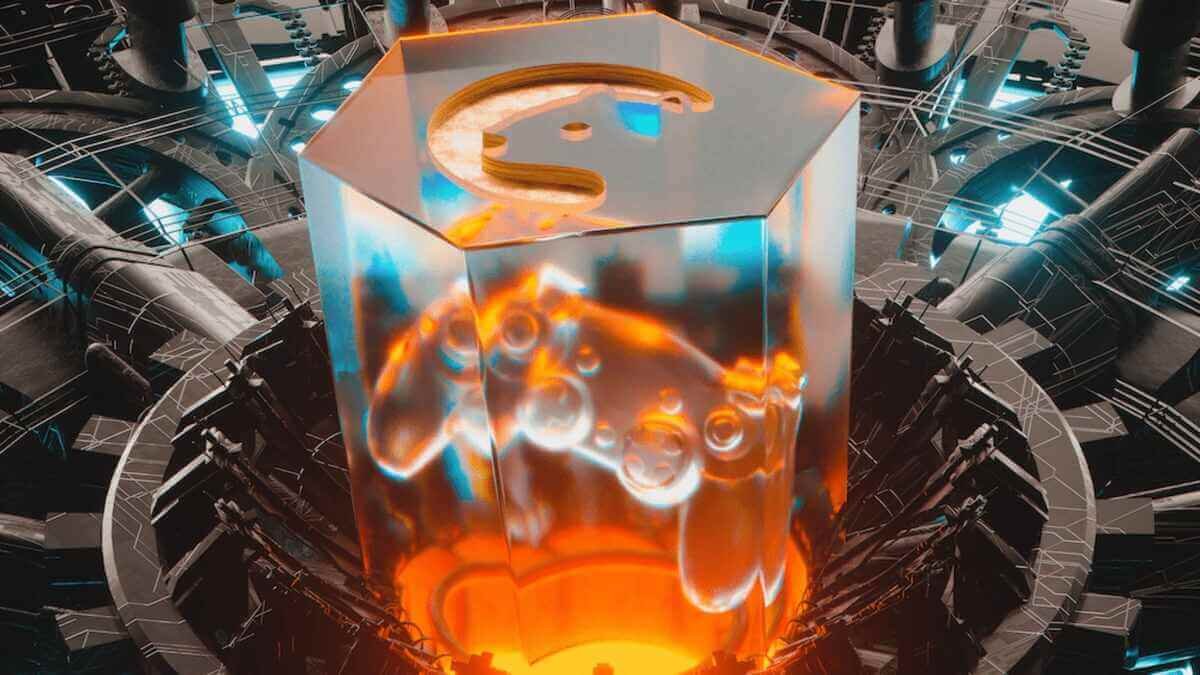 Spielworks has integrated its popular game "Dungeon Master" with Polygon, allowing users to stake NFTs from major platforms through the Wombat wallet. Starting June 8, Wombat users will be able to stake polygon-based NFTs that include collections from the Blockchain Cuties and Planet IX Web3 games, as well as NeftyBlocks, a large NFT marketplace. In addition, Spielwork's own collection of NFTs will be available for staking, allowing users to earn rewards, which include NFT packs, reward points and more.
Spielworks integrates key polygon based NFT platforms
Blockchain gaming startup Spielworks has announced the integration of its popular game "Dungeon Master" with Polygonthe leading Ethereum layer-2 scaling platform. This integration will enable users to wager polygon-based NFTs from three prominent platforms through the Spielworks Wombat wallet, providing players with exciting new monetization opportunities.
Web3 gaming has been fast growth, offering unique ways for players to earn real-world value through NFTs earned during gameplay. These mechanisms provide users with ownership rights and exclusive rewards, contributing to the growing popularity of the industry. NFT betting is one such monetization mechanism that allows players to earn rewards and other valuable incentives.
Starting today, Wombat users will have the ability to stake NFTs from three major polygon-based platforms directly through the Wombat Wallet. In addition to collections from Blockchain Cuties and Planet IX Web3 games, users can bet NFTs from NeftyBlocksa leading NFT marketplace on the Wax network that features generative avatar NFTs with a polygon bridge.
Spielwork's own NFTs will also be available for staking, giving users the opportunity to earn a variety of rewards, including NFT packs, reward points and more.
The Polygon platforms partnering with Spielworks bring different gaming experiences to the integration:
Blockchain Cuties: This NFT collectible game operates across five different blockchain networks, giving players extensive opportunities to explore, trade and create.
Planet IX: Developed by Nibiru Software, Planet IX is a GameFi strategy platform that combines a sci-fi game, metaverse and a large marketplace, all powered by NFTs.
NeftyBlocks: As one of the largest NFT marketplaces, NeftyBlocks offers first-class tools for creating, releasing and playing NFTs, making it a valuable addition to the ecosystem.
Spielworks has established itself as one of the fastest growing blockchain gaming ecosystems, with over 3 million registrations and attracting 65 thousand daily users. The ecosystem includes the multi-chain non-custodial Wombat Wallet, Womplay's crypto rewards platform with 40 AA and AAA backed titles, and the highly regarded Wombat Dungeon Master, a top 20 NFT game with over 1.5 million NFTs wagered to date.
Adrian Krion, CEO and co-founder of Spielworks, said: "Integrating Polygon NFTs into the Wombat ecosystem is a significant milestone that will improve the community's experience."
"NFT betting is increasingly sought after in the Web3 gaming space because it provides players with an innovative way to leverage their assets and earn additional rewards. As a layer-2 blockchain that supports Ethereum's scalability, Polygon plays an important role in the Web3 gaming ecosystem, and these integration partnerships add even more value to the network," added Adrian.
With the integration of Polygon's NFTs into the Wombat ecosystem, Spielworks is poised to further solidify its position as a leading player in the blockchain gaming and DeFi space, while providing players with exciting opportunities to unlock value from their assets in the game.
Also Read: Spielworks Launches 'Dungeon Worlds', A New NFT Game With So Many Amazing Features