WILMINGTON, DELAWARE, March 31, 2023 (GLOBE NEWSWIRE) — Zuck Zuck Land, the first reward-generating Metaverse project mapped to a US gold mine, is pleased to announce a promotion that includes a gold giveaway. The campaign aims to recruit 100 lucky participants who will receive a Zucker Mole NFT which entitles them to get "GOLD" from the American gold mine. This is the project's first campaign, and Zucker Mole NFT holders will have an opportunity to earn rewards on more than one occasion.
How to enter the Zuck Zuck Land Giveaway campaign?

To participate in the promotion, participants must go to the promotion page and create an account. Then you have to follow Zuck Zuck Land's Twitter account and retweet one of the pinned project posts.
The Quests3 application will track and verify completed quests. The promotion will run from 31 March 2023 to 29 April 2023 and 1 account equals 1 entry. The announcement and drawing of the winners will take place on May 1, 2023, via a Twitter post.
Zuck Zuck Land Types of NFTs: Mole NFTs and Land NFTs
Zucker Mole NFT gives access to the Zucker Mole Club, where NFT holders come together, do the quests and the gold distribution takes place. Land NFTs represent virtual ownership of the gold mine and come in five different rarities, offering rewards ranging from 150% to 250% rewards over four years. Combined with Zucker Mole, Land NFT provides a maximum of 50% additional reward boost on Land NFT.
Zucker Mole NFT holders are automatically entitled to join the club, which is a DAO-type community-driven club where giveaways will take place to win gold and rewards from the gold mining projects on more than one occasion. More information about Zuck Zuck Land NFTs can be found here.
Zuck Zuck Land and its gold mine in the USA
Zuck Zuck Land is the Metaverse mapped by a real gold mine in the US and fractionated into virtual lands, each represented by a unique gold mining land NFT. Buying and owning Virtual Gold Mine Land NFTs will grant access to the Metaverse through $GKT rewards, Minecraft and the DAO.
Owning rare NFTs gives the benefit of special boosts, and the more NFTs one owns and plays, the more attractive Zuck Zuck Land becomes. The virtualized gold mine is originally located in central Idaho, an area that is part of a rich gold mining history. Placer gold production in the Lucile, Idaho area was a major gold producer in the late 19th century.
There are many advantages to becoming a landowner and holder of a Gold Mine Land NFT. These range from perks to owning unique plots of land on Minecraft that will act as a place to play games. Gold mining land NFT owners can receive rewards by staking their NFTs, and the scarcity of this land can increase its real-life real estate value. NFT holders will have exclusive access to a webcam installed in the gold mine.
Zuck Zuck Land's founder commented:

"We are confident in our ability to establish a sustainable ecosystem with Zuck Zuck Land due to our exceptional qualities. How are we able to achieve this? We have secured a royalty contract with a gold mining operation located in the United States, and we are also partnering with not only other gold companies, but also web3, NFT and payment companies to broaden our horizons and strengthen our appeal."
Get ready to jump into the world of Zuck Zuck Land, the Metaverse project that combines NFTs, the real gold mine and a Web 3.0 experience with DeFi and games to earn rewards. By owning rare Gold Mine Land NFTs, you will not only become a virtual landowner with access to unique plots of land on Minecraft, but you will also earn rewards and gain access to the exciting Zucker Mole Club. With the opportunity to win gold through the current giveaway campaign, there has never been a better time to join Zuck Zuck Land and become a part of this innovative and prosperous ecosystem. So don't wait, head over to the campaign page and enter now!
*Disclaimer:

We will start the distribution of the gold distribution using our $GKT (Gold Kingdom Token) token which can be converted into gold equivalent after the final public land sale on the roadmap.
Zuck Zuck Land Socials:
Twitter
Disagreement
Open sea
Linktr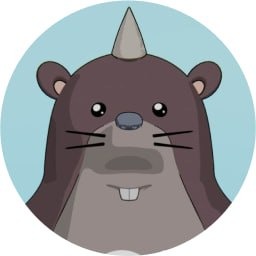 Gitbook
PR/Marketing Contact:
Akiko Fujioka