Inside tokens commission marked securities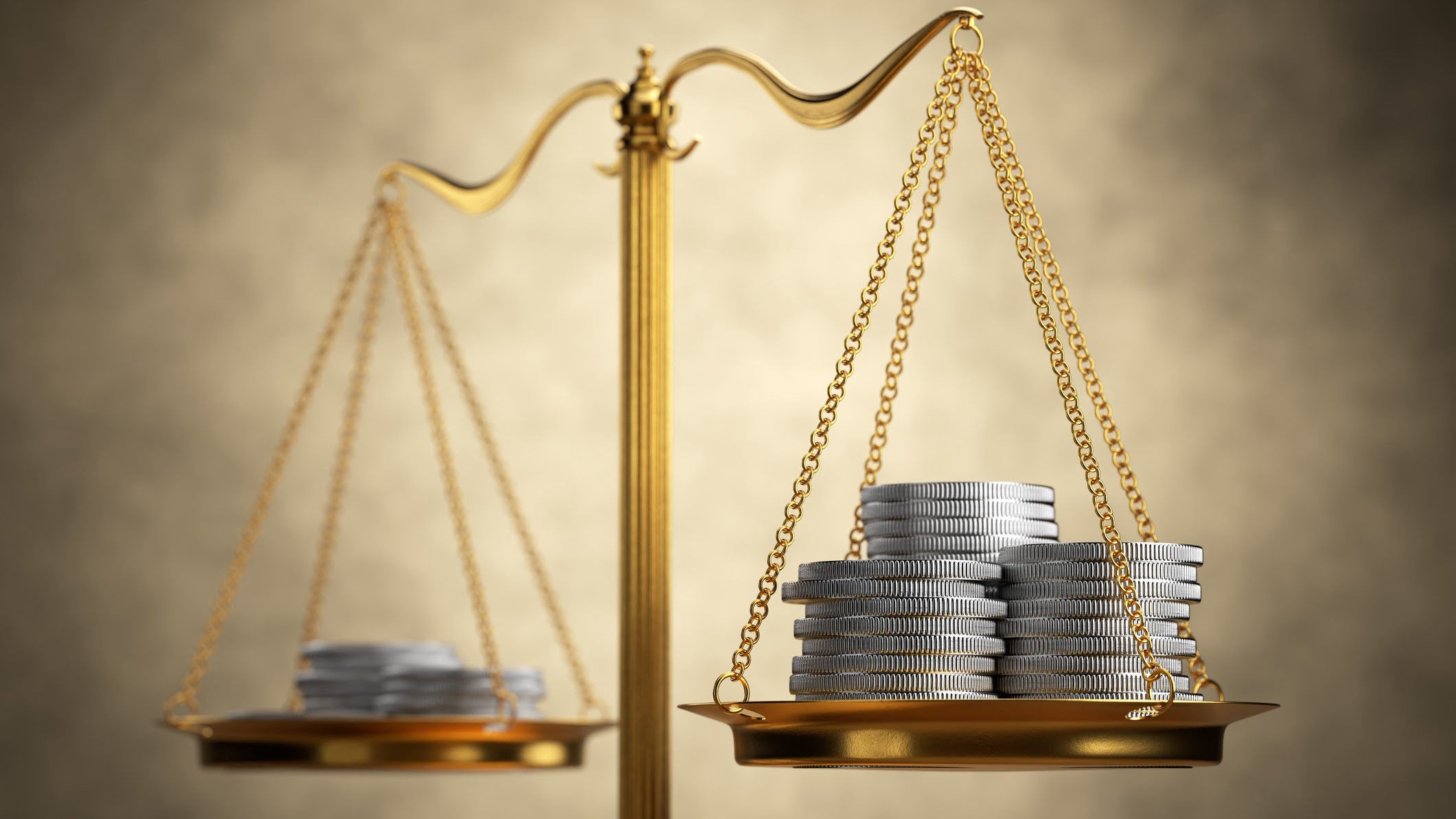 On June 5, Web3 was sent into a frenzy when the US Securities and Exchange Commission (SEC) filed a sweeping lawsuit against Binance. The lawsuit – which, among other things, accuses the world's largest crypto exchange of mismanagement of customer funds – has been at the top of everyone's minds operating within the blockchain industry.
Of course, the situation only got worse when the SEC came after Coinbase. Just a day after taking up arms against Binance, the agency announced it was suing Coinbase for allegedly operating as an unregistered securities broker, an unregistered exchange and an unregistered clearinghouse.
As the crypto and NFT space anxiously awaits the ramifications that could hit the exchange giants, a specific facet of the Binance lawsuit has begun to gain extra attention. As dictated in background section eight of the SEC filing, in addition to platform-native tokens $BNB and $BUSD, a number of other popular tokens available on the exchange are now considered by the authorities to be securities.
Here is an overview of the 10 tokens on the list.
ADA (Cardano)
ADA is the native token of the Cardano blockchain. Although not a particularly large player in the NFT space, Cardano has maintained significant popularity among crypto enthusiasts and investors as Web3 has grown. Notably, Cardano is the eighth highest ranked cryptocurrency by market capitalization and was considered the best blockchain protocol by development activity in 2022.
The SEC failed to mention companies such as dcSpark (@dcspark_io) which receives funds directly from the Cardano tax

I don't see how entities that received treasury funds are any less "official" than the IOG or CF

If so, there are literally thousands of official Cardano units pic.twitter.com/cQDAyueoKX

— Sebastien Guillemot (@SebastienGllmt) 5 June 2023
How TF can $ADA even be considered a security offering if it was sold in a pre-sale in Japan, completely outside the jurisdiction of the SEC and in full compliance with Japanese law?

Gary needs to put down the crack pipe#Cardano

— Daniel Friedman ₳Σ 🇺🇸🇯🇵⛩️ (@DanielTetsuyama) 6 June 2023
As far as the SEC is concerned, due to the efforts of the "three entities responsible for Cardano", listed in the filing as Cardano Foundation, Input Output Hong Kong (IOHK) and Emurgo, ADA can be seen as a security. "ADA holders, including those who purchased ADAs, since November 2017, reasonably view ADAs as an investment and expect to earn profits," the SEC wrote.
ALGO
ALGO is the initial token of Algorand, a blockchain primarily focused on building technology that accelerates the convergence of decentralized (DeFi) and traditional finance (TradFi). The protocol is essentially designed to act like a large payment processor, but in a decentralized format like a blockchain network.
Like the ADA (and the other participants on this list), the SEC now views ALGO as a security, alleging that "information publicly disseminated by Algorand, Inc. and the Algorand Foundation has led to ALGO holders […] reasonable to see ALGO as an investment in and expect to profit from Algorand."
Furthermore, the SEC believes that the Algorand Foundation's February 2022 launch of AlgoHub and its subsequent $10 million developer incentive has "caused ALGO investors, including those who purchased ALGO after it became available for trading on the Binance platforms, to reasonably expect that demand for ALGO is likely to increase […] and thus results in a price increase for ALGO."
ATOM (cosmos)
ATOM is the original token of the Cosmos Network, a decentralized network of independent, scalable and interoperable blockchains that seeks to create a foundation for a new token economy and promote interoperability between traditional blockchains.
According to the SEC, "information publicly disseminated by Cosmos Co-founder Ethan Buchman, The Interchain Foundation (IFC, a Swiss non-profit organization of which Buchman is president), and Cosmos Co-founder Jae Kwon has reasonably led ATOM holders to view ATOM as an investment in and to expect to profit from ICF, Kwon and Buchman's efforts to expand the Cosmos protocol, which in turn will increase the demand for and value of ATOM."
AXS (Axie Infinity Shards)
AXS, also called Axie Infinity Shards, is potentially one of the most notable tokens listed by the SEC. Because, along with MANA and SAND (discussed later), AXS is considered a gaming token. That is, unlike the other blockchain-native tokens listed here, AXS is not used to vote, validate or otherwise support a chain, but to support the Axie Infinity gaming ecosystem and act as an in-game currency which is similar to say Fortnite V-Bucks or Roblox Robux.
For the SEC, which describes AXS as "Ethereum tokens native to the Axie Infinity game," the token apparently has no significant difference from others listed. "The information publicly disclosed by Sky Mavis has led AXS holders to reasonably view AXS as an investment in and expect to profit from Sky Mavis' efforts to expand the Axie protocol," the SEC said.
Interestingly, the SEC considered saying that it understood the functionality of AXS, saying that "players of the Axie game can earn AXS for successfully playing the Axie game and can use AXS to make in-game purchases." Although this undoubtedly does little to undermine the potential seriousness of AXS being considered a certainty, which has set the majority of the Web3 gaming sector up in arms.
My question to Gensler is how are these game coins different than Chucky Cheese tokens?

— Mike Pace (@mikepacehax) 5 June 2023
They will probably come down to many more. Those are just the biggest players web3 gaming has had from a meta worst token perspective in recent years.

— Brycent 🚀 (@brycent_) 5 June 2023
COTI (Currency of the Internet)
COTI, or Currency of the Internet, is the original token for the COTI network: an enterprise-grade layer-one blockchain intended as an independent payment and loyalty ecosystem. While similar to chains like Algorand, a unique factor to consider with its recent SEC designation is that COTI prides itself on being "regulatory ready."
According to the COTI website, "COTI is regulatory ready, which is a fundamental requirement for businesses entering Web3. COTI has performed Know Your Customer (KYC) and Anti-Money Laundering (AML) checks on all holders of COTI's native coin in the COTI VIPER wallet since its inception and works in a sound manner, making it ready for tomorrow's challenges."
True to form, it appears the SEC is now putting COTI's "regulatory-ready" status to the test. And, according to the commission's filing, it considers the token to be a security and that "information COTI disseminated publicly has led COTI holders to reasonably view COTI as an investment."
FILE (Filecoin)
FIL is the initial currency of Filecoin, a decentralized, open source and public storage network intended to store "humanity's most important information. In practice, the chain, which was created by Protocol Labs, functions as a crypto and digital payment network that acts as a chain of tips instead of a chain of blocks.
Although the SEC agreed, per filing, that Protocol Labs has "continued to use funds from the sale of FIL to develop, expand and promote the Filecoin network," it is also subject to similar labeling as other tokens on this list. However, one addition the SEC made to the FIL listing was to single out Filecoin's deflationary mechanics, saying: "burning FIL as part of Filecoin's financial functions has led investors to reasonably view the purchase of FIL as having the potential for profit."
MANA (Decentraland)
MANA is a token native to Decentraland: the browser-based 3D virtual world platform built on the Ethereum blockchain. Like AXS, MANA is used as a sort of in-game currency in Decentraland, although Decentraland itself is considered a metaverse experience rather than a game.
As per Jonah Blake, General practitioner at Game Fund Partners, MANA and SAND is generally accepted to be metaverse tokens. Still, both metaverse tokens and game tokens seem to be considered the SEC's purview, and the commission largely fails to distinguish them from the other blockchain-native "utility" tokens on this list.
In the SEC's filings, Decentraland's business plan and the rollout of the company's Initial Coin Offering (ICO) are both picked apart, with the commission again concluding that "the information Decentraland has disseminated publicly has led MANA holders to reasonably view MANA as an investment in and to expect to profit from Decentraland's efforts."
MATIC (polygon)
MATIC and SOL are two of perhaps the most consequential tokens listed as securities by the SEC. While each token considered by the SEC is undoubtedly of consequence—with gaming and metaverse tokens being the most unique cases—the original currencies of the Polygon and Solana blockchains remain a significantly important part of the Web3 ecosystem.
Notably, MATIC is listed as the 11th highest ranked cryptocurrency in terms of market cap. Likewise, the Polygon NFT market, while not as robust as Ethereum, Bitcoin, Solana or Tezos, serves as a prominent facet of the overall NFT ecosystem. And in the eyes of the SEC, information disclosed publicly by Polygon, even before the chain rebranded from "Matic" to "Poygon" in 2021, "has led MATIC holders to reasonably expect to profit from Polygon's efforts."
Here's an excerpt from the Coinbase lawsuit, where the SEC claims Polycon (Matic) is a security.

The SEC cites the Polygon Cofounder's own tweets about the token and his efforts to increase the price as part of the claim. pic.twitter.com/g74X5MnJTD

— Joe Weisenthal (@TheStalwart) 6 June 2023
SAND (Sandbox)
SAND is the original symbol of The Sandbox, a 2D virtual world originally built as a mobile game. Prior to Ethereum itself, The Sandbox launched its 3D blockchain powered version on ETH in 2019. As previously mentioned in relation to AXS and MANA, SAND is somewhat of an outlier on this list as it is generally considered a metaverse token.
Again, whatever connotation it has within the NFT space or Web3 at large, SAND and the efforts of developer TSB Gaming Ltd. (a wholly owned subsidiary of Animoca) have been identified by the SEC as investments that investors can reasonably expect. to profit from.
Speaking at NFC Lisbon just days after the lawsuit was launched, co-founder and COO of The Sandbox Sebastien Borget expressed dismay at the SEC's decision. While he noted that the lawsuit would not affect The Sandbox's day-to-day operations, he noted that his company opposed the SAND security classification.
"We are obviously aware of the lawsuit against Binance and Coinbase in the US from the SEC. We don't necessarily agree with the characterization set in that lawsuit, including the qualification of SAND as a security there," Borget said during a press event.
SOL (Solana)
SOL is a token native to the Solana blockchain. Listed as the 10th highest ranked cryptocurrency in terms of market capitalization, SOL is possibly the most consequential token that the SEC is looking at.
As previously mentioned, both MATIC and SOL are considered integral parts of the NFT ecosystem, although SOL certainly has a significantly greater impact on the overall health of the NFT market than MATIC. Although ETH and BTC were not listed in the Binance lawsuit, given that SOL and MATIC are on the chopping block, some have publicly wondered if it might just be a matter of time before they are similarly branded.
The SEC will come for $ETH next. The SEC filing cites the fee-burning mechanism of Solana and Polygon, saying that the deflationary effect has led investors to view their purchases of tokens as having the potential for profit. Polygon's fee burning mechanism (EIP-1559) in…

— Pete Kim (@petejkim) 5 June 2023
Make no mistake.

Just because ETH wasn't listed as a security in this example… doesn't mean they won't go after it soon enough.

They are not your friend.

— Loopify 🧙‍♂️ (@Loopifyyy) 5 June 2023
Of SOL, the SEC stated in its filings that those who have purchased and hold SOL may reasonably view the token "as an investment in and expect to profit from Solana Labs' efforts to expand the Solana protocol, which in turn will increase demand for and value of SOL."