AI tokens skyrocket after launch of ChatGPT 'GPT-4'
AI tokens experience huge price increases after the launch of GPT-4. The latter is a new model for ChatGPT, which provides several improvements.
ChatGPT continues to dominate the technology space, with OpenAI announcing that it had released GPT-4, a new model that brings many improvements. The startup says GPT-4 is more capable than its predecessor GPT-3.5 because it offers better reliability, creativity and handling of nuanced instructions.
OpenAI launches GPT-4
Among the new features that the new model will offer include the ability to understand images. For example, a user can send a photo containing several ingredients, and the AI ​​will respond with possible dishes they can be used in. ChatGPT will also have a "better memory" and can process up to 25,000 words.
OpenAI, in which Microsoft invested $10 billion, is the talk of the tech world, and many competing companies are starting their own AI projects. Of course, there are still some challenges and pitfalls, but that hasn't stopped millions of users from flocking to the ChatGPT application.
Teachers have cautioned against using ChatGPT, especially since the model has proven extremely capable on several different types of exams.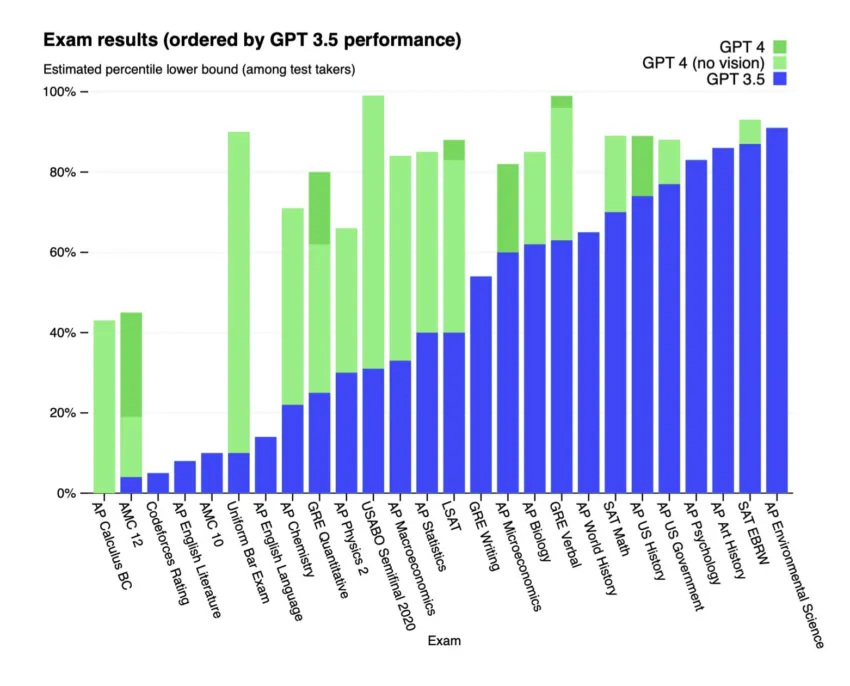 AI has steadily increased in importance over the years, but 2023 is shaping up to be one of the most critical years yet. The crypto industry has taken note, with several projects also showing growth since the start of the year. Coinbase's Conor Grogan too tested the application, entered a smart contract – and the application pointed out vulnerabilities.
CryptoGPT benefits from ChatGPT Mania
ChatGPT is one of the hottest stories in 2023 and the new model will certainly only increase the popularity of the application. Some crypto projects have even begun to take advantage of the phenomenon, notably CryptoGPT.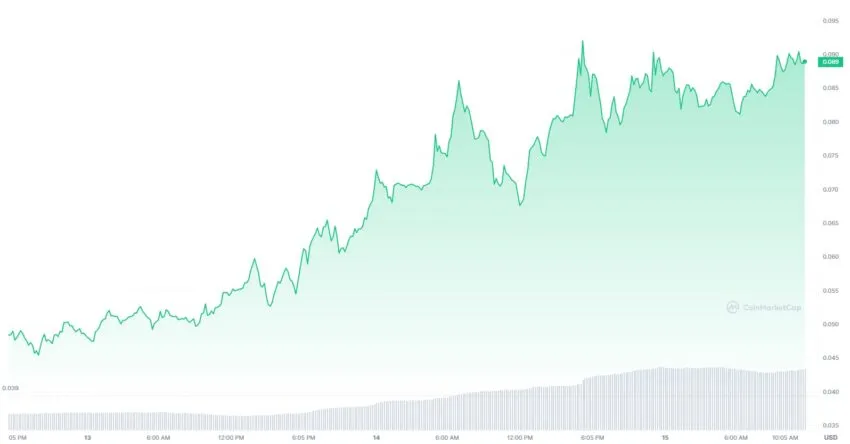 The project says their platform is a ZK Layer-2 that allows users to monetize their AI data and "turn every task in your everyday life into a source of income." These elements of daily life include fitness, dating, gaming and education. The token has experienced significant growth in recent days, rising by 1703% since it was listed on exchanges.
AI tokens are seeing massive price increases
Unsurprisingly, several projects focusing on AI have seen their tokens shoot up in value following the news. These tokens have been around for years on the market, but the success of ChatGPT has given them a new lease of life.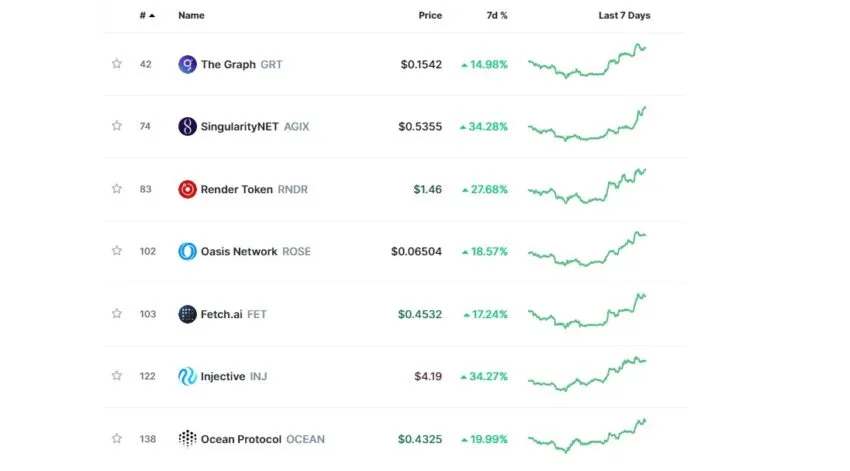 Among the most successful tokens are The Graph (GRT), SingularityNET (AGIX), Render Token (RNDR), Fetch.ai (FET) and Oasis Network (ROSE). Almost all of these tokens have experienced double-digit price increases, with AGIX increasing by as much as 36% in the last 24 hours.
The growth has not been limited to the last day, as they have experienced a steady build-up over the past week. In any case, AI tokens seem to be going through a breakthrough period at the moment.
Sponsored
Sponsored
Disclaimer
BeInCrypto has reached out to the company or person involved in the story for an official statement on the latest development, but has yet to hear back.