Web3 responds to Apple's Vision Pro headset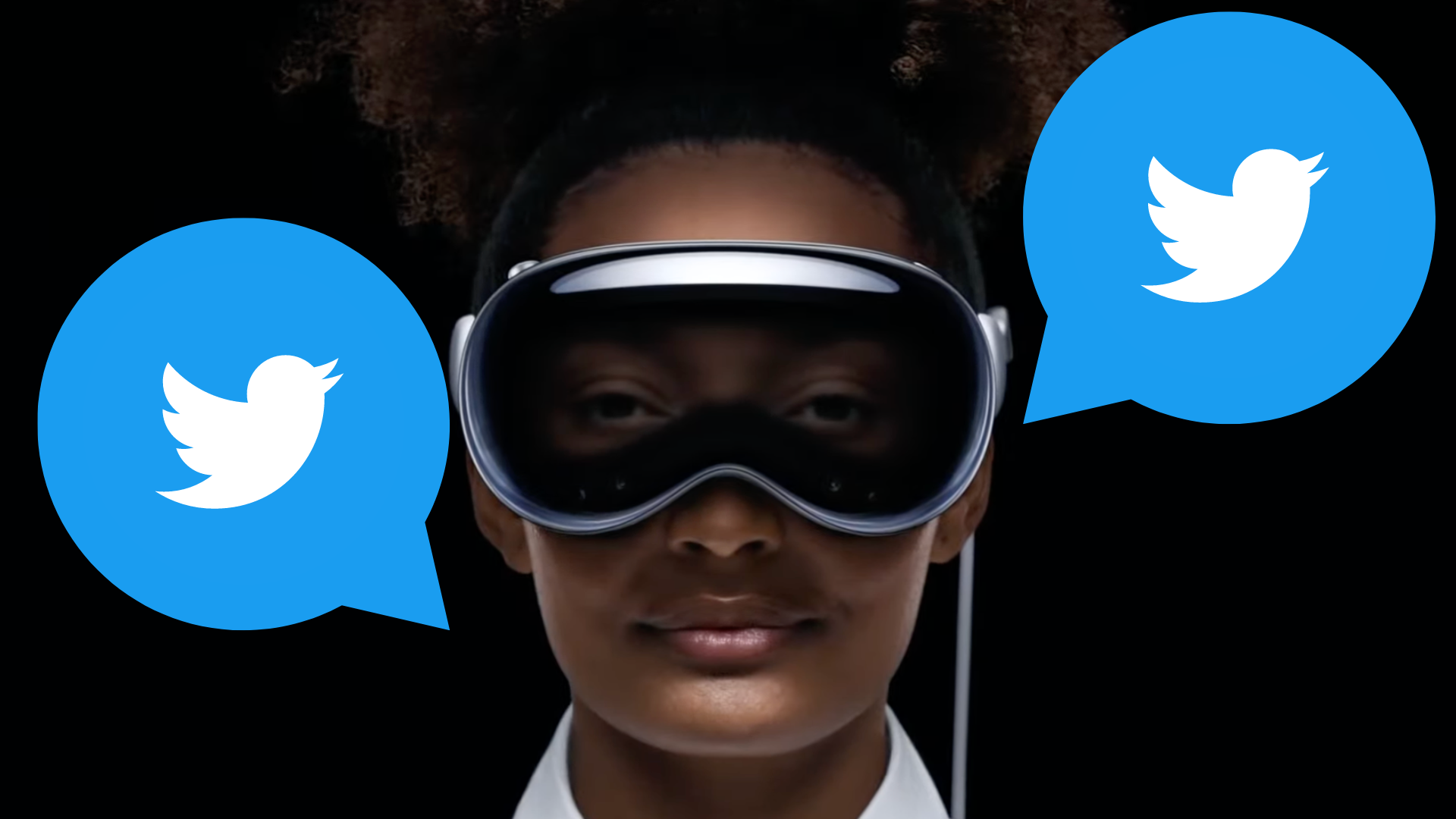 Well, Apple went and did the thing. After years of rumors, speculation and anticipation, the company finally unveiled its first new product category since 2014's Apple Watch with the announcement of the Apple Vision Pro. The AR and VR headset, which is currently priced at $3,500 and has a tentative launch date of early 2024, is Apple's first big swing at making the idea of ​​spatial computing a reality.
During the 2023 Worldwide Developers Conference on June 5th, Apple finally took the wraps off the eagerly awaited mixed-reality headset, and the Web3 community certainly couldn't help but notice how its introduction could profoundly shape the evolution of the metaverse and crypto-arts. sphere. Here's what people are saying.
Excitement and praise for Apple Vision Pro
Famous figures in both the Web3 and VR worlds have shown their enthusiasm for Apple's latest product announcement. Reddit and Web3 funding venture Seven Seven Six founder Alexis Ohanian, Oculus VR founder Palmer Lucky and Gmoney all expressed enthusiasm for the headset and its capabilities.
Goodbye privacy screens on commercial flights?
And the simple AR/VR switch should make it more viable around the house. A killer feature in AR/VR gaming will be the ability to be able to hand a device to another person and seamlessly start playing together IRL. https://t.co/nsoQP8HO63

— Alexis Ohanian 🧠 (@alexisohanian) 5 June 2023
The Apple headset is so good.

— Palmer Luckey (@PalmerLuckey) 14 May 2023
🙋‍♂️

— gmoney.9dcc.eth (@gmoneyNFT) 5 June 2023
Not everyone in Web3 is convinced
Among the fanfare and praise was a healthy amount of skepticism from both artists and builders in the NFT sphere. Post-photography wizard Roope Rainisto was among those who expressed concern about how apps in the Apple Vision Pro workspace would look and fit into a user's field of vision. Others felt that the copy-paste way in which Apple projects its apps into physical space lacked the imagination needed to truly exploit the promise of spatial computing.
Furthermore, Chana Kanzen, founder of London Women Leading Web3 and head of Rug Radio Partnerships, praised the technology but expressed skepticism about the fit and comfort of the glasses.
The info density here is always a fun question.
Imagine how big this Excel window is in your view… How big a similar screen would be.
The content looks – tight?
Unless it's only done for the purpose of this demonstration video. pic.twitter.com/gCONwZLYOz

— Roope Rainisto (@rainisto) 5 June 2023
Apple's new headset – yes, the technology is amazing and exciting, but I still feel that until we are able to integrate VR into light, breathable glasses that are comfortable to wear for extended periods of time, mobile and compact, we will not see the adoption of these companies are hoping for…

— rektAlice🦋 (@inNFTland) 5 June 2023
What is Web3 without satire?
Members of the NFT community were quick to poke fun at some of the more humorous aspects of the announcement, highlighting both Vision Pro's high price point and how crypto-diggers can use the tool.
when you find out it's $3499 pic.twitter.com/mXJCfSWboe

— 𒐪 (@SHL0MS) 5 June 2023
Apple Headset is extremely cheap. I stopped ordering coffee for a week and already bought two.

Passive income will change your life

— ThreadGuy 👑 (@notthreadguy) 5 June 2023
And of course, the community couldn't resist using Vision Pro as a lens to comment on the SEC's recent lawsuit against two of the biggest crypto exchanges around, Binance and Coinbase.
She reads the SEC vs Binance lawsuit pic.twitter.com/jcgJwE0KDw

— Jonah 🎮 (@RealJonahBlake) 5 June 2023
With an early 2024 release date in the works, the cautious and hopeful alike will have to wait to see exactly what Apple brings to market, but the possibility of the world's largest technology company by revenue taking a serious shot at spatial computing is nothing to scoff at.