Web 2.5: NFT-powered web revolution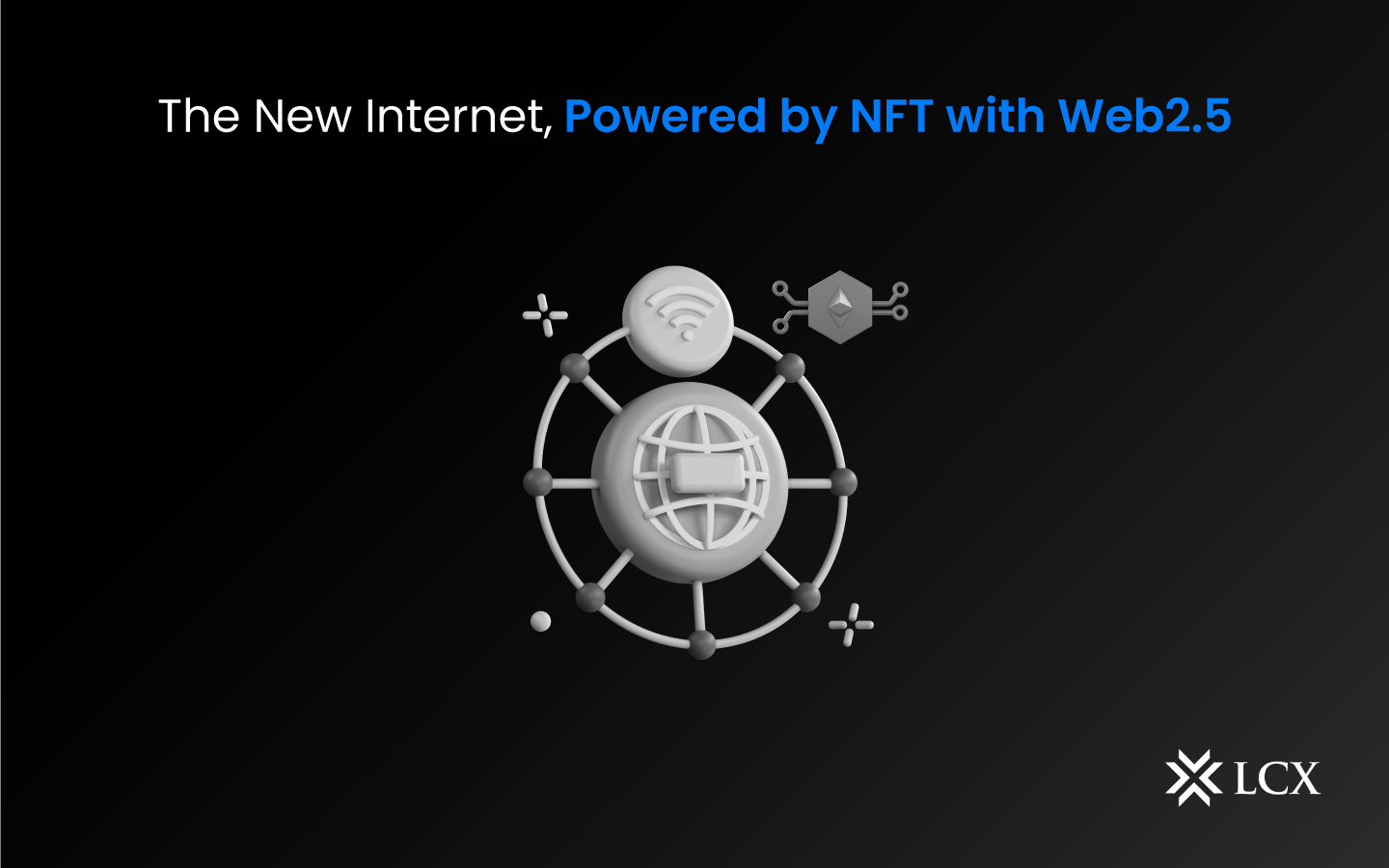 The biggest businesses in the world are moving in the direction of the metaverse. NFTs have given businesses creative ways to interact with audiences, but questions remain about what Web3 is and how brands can effectively use it. The answer is web 2.5, and it precisely defines the most efficient and rapid method for brands to begin embracing creativity and evaluating the NFT-driven web revolution. However, the basic principle is that web3 is not an endpoint. Instead, it is a point on an angle that ranges from restricted to open environments. Web 2.5 is best seen as a state of transition; it's a collective term for products that are not crypto-native, but are heading towards a digital future, either conceptually or technologically.
NFT's role in Web 2.5
NFT is a blockchain-based application that enhances the creation and distribution of digital media and assets in Web2 environments. The NFT-powered web revolution incorporates Web3's true ownership and decentralization, along with a variety of NFT tools, thereby giving creators full control over their own creations.
By primarily embracing the infinite possibilities of NFTs and the metaverse, these popular brands are introducing their audience to an alternate universe. And as an increasing number of consumers adopt Web2.5, a greater proportion of well-known brands will benefit.
Web 2.5 has begun to change the B2C landscape. Web 2.5 has proven its concept in a number of ways. Web 2.5 empowers individuals to collaborate with preferred firms in new ways, such as through the creation of extensive digital ecosystems, brand-specific NFTs, and new forms of real-world value preservation and commerce.
Use cases for NFTs in Web 2.5
The NFT-driven online revolution opens up opportunities for increased sales revenue, customer satisfaction and brand loyalty; it's no surprise that major brands across industries are introducing their NFT collections.
Reddit CryptoSnoos: One of the most effective implementations of NFT on social media platforms. Reddit's NFT collection, CryptoSnoos, has attracted over 3 million users who have created digital currency wallets to buy them, generating approximately $2.5 million in revenue (excluding secondary transactions). A CryptoSnoo can be used as your Reddit account's avatar, complete with a unique illustration animation.
Late in 2022, with the introduction of the second version of collectible avatars, Reddit's NFTs took off. Reddit made the exciting decision to send avatars to certain superusers. This led to an increase in expectations and speculation in October, resulting in an increase in trading volume.
Starbucks Odyssey: With the Starbucks Odyssey Rewards Program, members will receive "travel stamps" in the form of NFTs for completing trips. In addition, the Starbucks Odyssey web app experience includes a built-in NFT marketplace, and the best part is that there are almost no barriers for those who participate – anyone can buy NFTs with their credit cards in the binding NFT marketplace; no crypto wallet or cryptocurrency required. Starbucks is trying to get Web3 exposure. Perhaps they expect the metaverse and digital collectibles to be significant in the future. In this case, Odyssey is an opportunity for Starbucks to gain awareness of the technology and test out different strategies.
Gucci: The Italian fashion house has several initiatives aimed at the decentralized network. In addition to partnerships with NFT projects such as 10KTF and Superplastic, Gucci collaborated with metaverse platforms to create their own virtual spaces.
Australian Open: The Australian Open is the first Grand Slam to incorporate NFT sports and the metaverse into the tournament experience. The AO NFT collection consists of 6,776 unique "Art Balls", each of which comes with digital ownership, a physical ball, a small piece of virtual land and other exclusive benefits.
Conclusion
As we move towards Web3, Web2.5 is increasingly important as a transitional phase where organizations test what is effective and what is not. And based on initial trials, the NFT-powered web revolution appears to be the best method for brands to both encourage decentralization and add value to the community. Given the scope of Web 2.5 and its central role in ushering in a new era of digital connections, transparency and ownership, companies and investors will continue to monitor the space beyond 2023.