Established Projects Debuting Bitcoin Ordinals Collections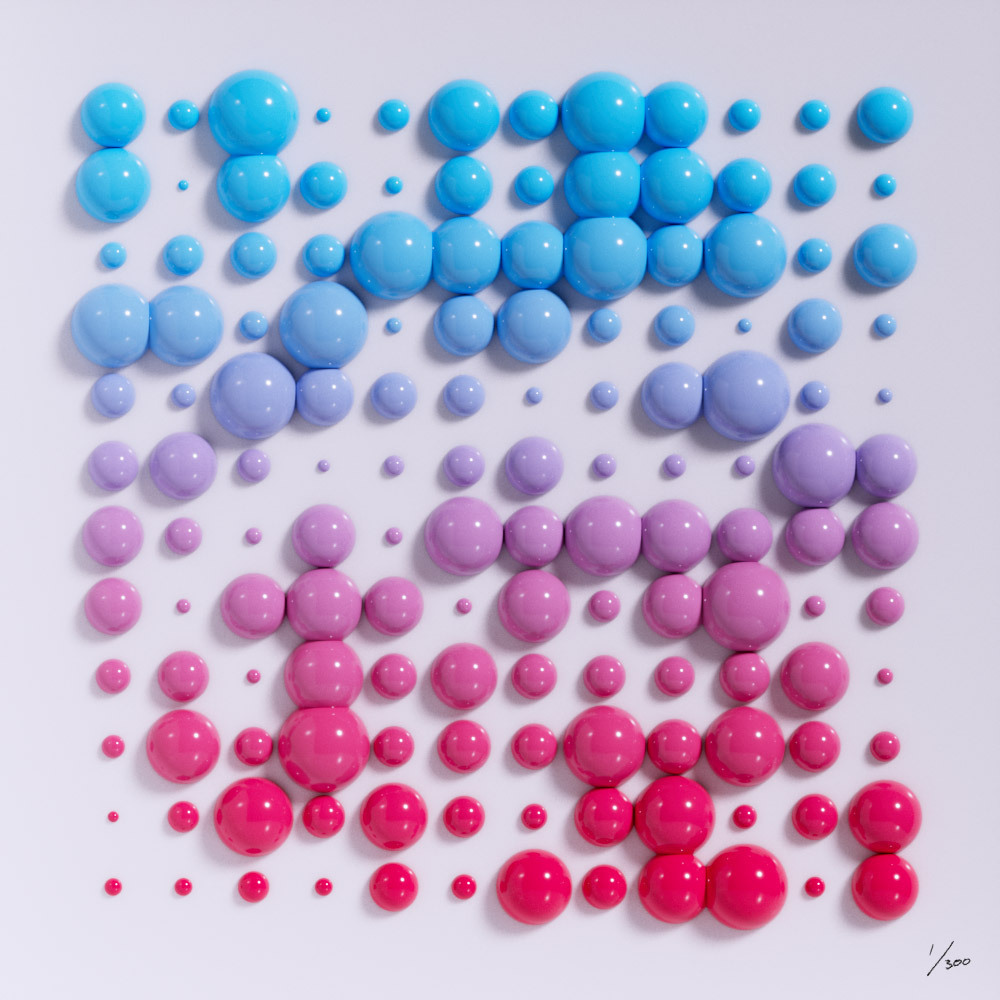 When Ordinals debuted in January 2023, they were seen as a novel, but mostly transient trend. Just a few months later, it has become clear that Bitcoin NFTs are here to stay and that their contribution to the Web3 ecosystem is far from just a fleeting phenomenon. More than 11 million Ordinals inscriptions have been struck, including record-sized blocks, Punks derivatives and Cursed Ordinals.
Even highly notable projects from other blockchains – such as the peerless DeGods – have begun to expand into Ordinals, with other collections soon to follow. The sphere of Bitcoin NFTs has welcomed (and continues to welcome) a number of newcomers from both the Ethereum and Solana ecosystems, indicating a potential sea change in the Web3 space.
What began as a strange shift in the crypto landscape has since become a broader industry trend that floor prices in ETH continue to fall. The Bitcoin NFT universe is probably just getting started; here are some notable and existing projects and companies expanding their horizons to BTC.
Crypto skulls
Q: Why are regular skulls important to CryptoSkulls?☠️

A: Ordinal Skull mints contribute massively to the running costs of not only the core staff, but also Gold of Skull's development team. Ordinals play an important role in our lifetime plan! 🧡

Mint 👇: https://t.co/dumDP85X1l

— CryptoSkulls ☠️ (@Crypto_Skulls) 7 June 2023
Historic NFT project CryptoSkulls recently minted Ordinal CryptoSkulls, a collection of 2009 unique pixel art visuals inscribed on satoshis. Priced at 0.005 BTC (about $150) each, the art is similar to the CryptoSkulls collection, except with a new color scheme inspired by the original Bitcoin logo by Satoshi Nakamoto.

OnChainMonkey
Bitcoin arrived in 2009.

Ethereum arrived in 2015.

CryptoPunks came in 2017 as the first 10k on Ethereum.

OnChainMonkey came in 2023 as the first 10k on Bitcoin.

It's a great time to be in OCM. All holders will receive their Bitcoin Ordinal. pic.twitter.com/79rxV0z1VX

— OnChainMonkey (@OnChainMonkey) 20 February 2023
OnChainMonkey (OCM) took a remarkable step by moving to Bitcoin Ordinal Inscriptions in February 2023. However, before moving their OCM collection to Bitcoin, the team at Metagood had to address a key challenge. They had to reconcile their dedication to sustainable practices with the well-documented environmental concerns surrounding Bitcoin and other proof-of-work blockchains.
To address this, the Metagood team uploaded their OCM collection to Bitcoin in a single transaction, emulating the approach they took with their original Ethereum collection. This method used only 20,000 bytes of data.
The team is set to release a new collection of Bitcoin skyscrapers called OCM dimensions. It's described as "a small plot of Bitcoin, building upwards to create the detailed 3D animated rendering of everything on Bitcoin." Each skyscraper uses less than one kilobyte of block space per dimension and is the second most significant skyscraper on Bitcoin, after OCM Genesis.
DeGods
Originally a leading force within the Solana ecosystem, the DeGods community has successfully established its influence across Bitcoin, ETH and Polygon. DeGods on Bitcoin has 535 NFTs and was minted on March 17th. Among the first prominent ETH projects to transition to Ordinals, DeGods has distinguished itself as a trailblazer in this domain.
"Our goal is to be the number one NFT community in every chain," said Dust Labs CEO Kevin Henrikson in a previous interview with nft now. "We're not just trying to go to every chain, but are thoughtful and determined about how it can expand our vision."
Each project and their mother now builds a new collection on $BTC.

I'm all for the cross chain, but it's still so much fun watching everyone mercilessly screw the DeGods to move to $ETH.

(disclaimer: I was skeptical about eth – turned out to be a W)

— becc (@cryptobecc) 12 June 2023
Yuga Labs' TwelveFold
"Twelvefold" 1-8 by Yuga Labs pic.twitter.com/jnSewRW3sn

— MILK (@satoshimilk) March 13, 2023
While Yuga Labs hasn't brought Bored Apes to Bitcoin (yet), they've still embraced Ordinals with their TwelveFold collection. Unveiled in late February 2023, this 300-piece collection features artwork inspired by Bitcoin, with a 12×12 grid serving as a "visual allegory for the cryptography of data on the Bitcoin blockchain." The collection features highly rendered 3D elements, complemented by hand-drawn features that resemble bubbles. Of the 300 pieces, 288 were made available for auction.
Yuga Labs reserved the remaining 12 pieces with the intention of allocating them to contributors, using them for donations, supporters and other philanthropic initiatives. The auction for TwelveFold made a total of 735 BTC ($16,500,000) in 24 hourswith the highest bidder paying $161,000.
Okay Bears
This announcement is one of the best birthday gifts today!

A new @okbjørner collection on Bitcoin👀? pic.twitter.com/aNgXfs33F0

— Ted.bitcoin | Web3  (@TedPillows) 12 June 2023
Although not confirmed, popular Solana project Okay Bears appears to be moving to Ordinals. On June 12, the project's Twitter account changed its profile picture and banner to Bitcoin orange and also included a Bitcoin-stylized "B" in the banner.
Chief Fun Officer Warbucks tweeted on June 13 all but confirmed Web3's assumptions, "While most of us may have started on SOL/ETH, it would be a tragedy not to try out new ecosystems. To be a true Web3 brand, you have to be ubiquitous."
Since then, the official Okay Bears account has teased various iterations of the original project, including bears with "golden eyes", which could be a possible nod to Bitcoin's laser eye trend. We will have to wait and see if these suspicions are confirmed.
0n1 Power
ORDINALS BABY pic.twitter.com/ZhrZH80h7E

— Starlordy (@starlordyftw) 31 May 2023
Another project that has intentions to go deeper into Bitcoin Ordinals, but has yet to fully take the plunge is ON1 Force. On June 1, 0N1 Force CEO Starlordy announced that it will be the first anime PFP project on Bitcoin.
"As a Bitcoin maxi, I knew ordinals were the future, but I was still too slow," Starlordy wrote in a tweet. "Fortunately we had the foresight to mint some 0n1 sub-500k so we can say we are still the first anime PFP project on both ETH and BTC…and I can rightfully claim that we have the best PFP art on BTC."
There's no word yet on when the project will start, but 0N1 Force tells nft now that the team plans to be deliberate about bringing in Bitcoin experts to consult on the collection before release.
As we navigate the dynamic and ever-evolving landscape of blockchain technology, one thing is becoming increasingly clear: we are on the precipice of a significant shift towards Ordinals. This is not just a small adjustment, but a trend that is expected to gain momentum and fundamentally shape the future of blockchain projects.