Wildchain Announces Next Drops of Genesis NFT Collection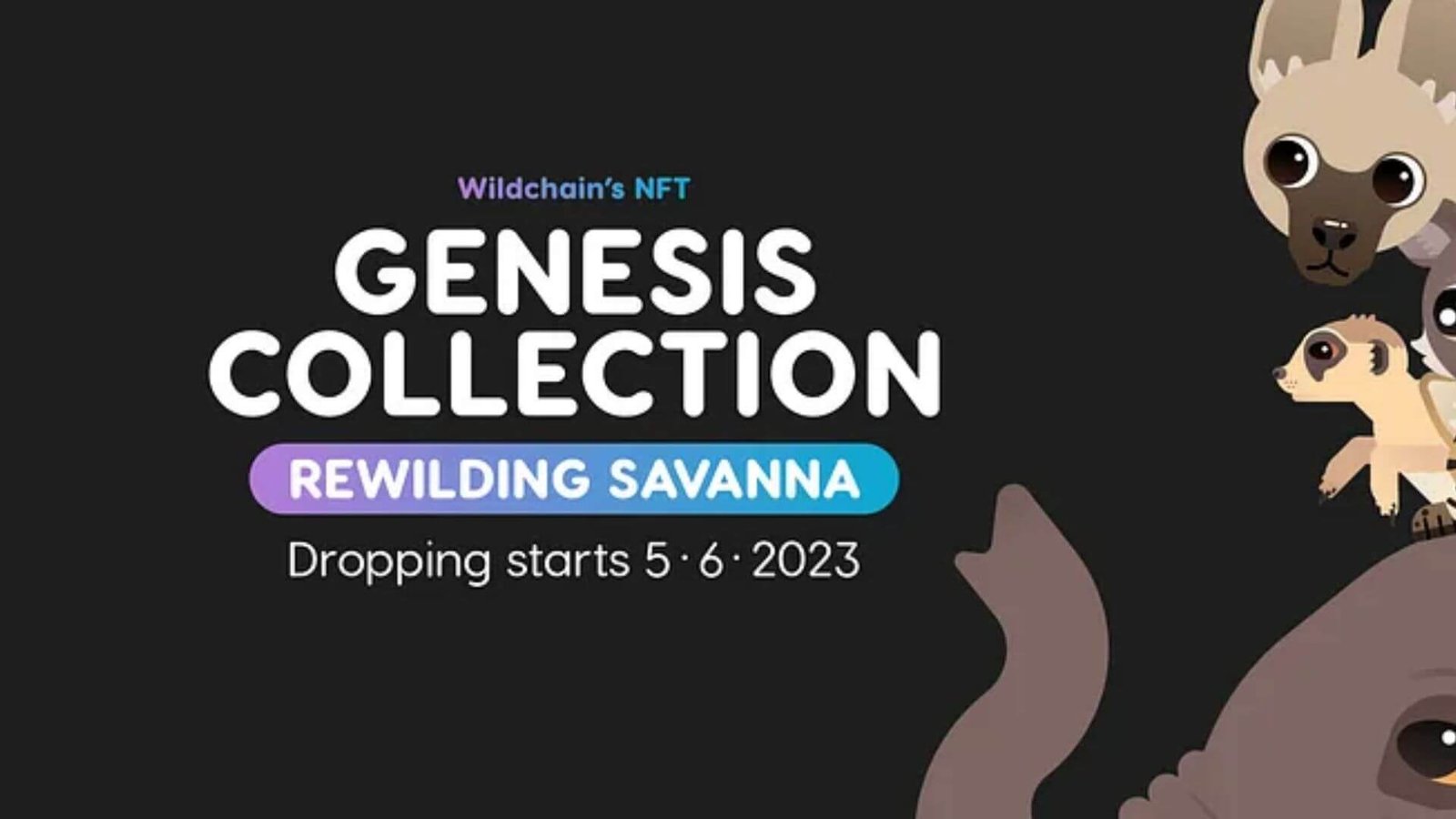 United States, June 1, 2023 /AlexaBlockchain/ – Wildchain, a non-profit organization committed to wildlife conservation, is pleased to announce the next drops of its exclusive Genesis NFT Collection: Rewilding Savanna on World Environment Day, June 5, 2023, at 12:00 UTC. Collectors will have the opportunity to redeem unique and impactful Wildlife NFTs on Wildchain's marketplace, known as Adoption center.
The first auction of the Genesis NFT Collection has been a roaring success, with all 8 NFTs from the first drop sold out and attracting over 100 bids in a brand new NFT marketplace. Powered by the carbon-negative blockchain Celo, each bid has proven that early adopters on Web3 can make an impact in raising awareness for endangered species. This achievement represents a significant milestone for Wildchain's team and community.
Florian Rehm, CEO of Wildchain, said: "We're not only releasing more NFTs, but will soon launch new features like marketplace trading. Our Genesis NFT collection isn't just about owning NFTs; it's about becoming stewards of the planet's biodiversity. We're excited to continue this journey and invite everyone to join us in preserving the wonders of nature."
Mark your calendars: 17 more wildlife NFTs coming soon
Today, Wildchain is pleased to announce the upcoming Wildlife NFT release calendar, which marks the completion of the entire Rewilding Savanna NFT collection of 25 unique and exclusive NFTs. From and including World Environment Day, 5 June 2023, collectors can count on weekly departures every Monday at 12:00 UTC in the form of auctions with these unique Wildlife NFTs.
NFT collection tool: connect with wildlife
Rewilding Savanna Collection NFTs offer exciting tools designed to create an immersive experience between collectors and wildlife. These tools include:
Digital Twinning: Each animal NFT represents an individual animal in the real world.
Ongoing fundraising: Each adoption in this collection generates a 10% donation royalty to conservation.
Game: Engage with and care for your wildlife NFT in Wildchain's upcoming mobile game.
Dynamic NFTs: See how your NFT evolves along with your in-game animal.
About Wildchain: starting a virtual conservation movement
Wildchain is on a mission to gamify conservation through three innovative climate action tools that make conservation fun and transparent: a game to influence mobile game, NFT collections with real-world impact, and Wildfund, a decentralized Crowdfunding platform.
Driven by a vision of a world full of wildlife, Wildchain, a non-profit organization, donates 100% of its profits to real conservation projects. Join the virtual conservation movement and take daily climate action to renew the world with Wildchain.
Get notified to place a bid!
Begin your wild journey
More Wildchain: Subscribe to their newsletter and follow their social media!
Twitter: https://twitter.com/wildchainio
Instagram: https://instagram.com/wildchainio
TikTok: https://tiktok.com/@wildchainio
Newsletter: https://wildchain.substack.com/
Discord Community: https://discord.com/invite/GaTdGPMbky
Website: https://www.wildchain.io/
Social Media: https://beacons.ai/wildchain
Adoption center:
Wildchain contact
[email protected]
Source: Wildchain
Submit your blockchain and crypto press release here.