TierTop: A brand new Ordinals NFT trading platform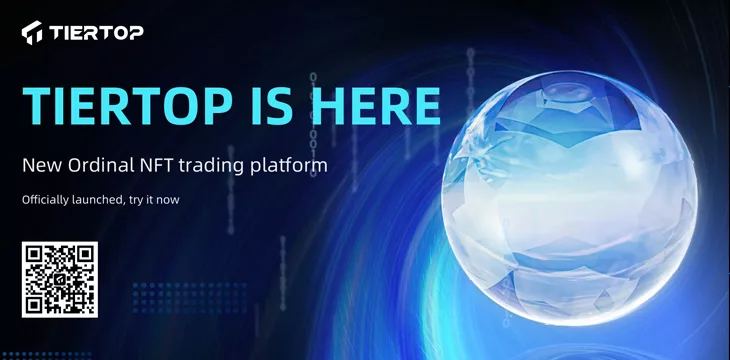 This is a guest post by Zhenzhen Gan from Boquan's BD team.
After experiencing the NFT market explosion from early 2021 to 2022, as we enter 2023, the NFT market is gradually returning to a rational and thoughtful state. More people believe that NFTs have evolved from a virtual concept to a real digital asset and are considering the possibility of being used in more fields to provide more value. The potential of the NFT market lies not only in the direct purchase and sale of digital works of art, but also in converting traditional physical objects into digital forms to achieve more free circulation and exchange of value. In this rapidly developing market, one company is determined to be the most distinctive trading platform in the Ordinal NFT market – "TierTop" is at the forefront!
TierTop is now officially launched. Let's see who is the first to make puns on #BSV.
🖥️: https://t.co/H7FDHC37rY
👉Frequently asked questions: pic.twitter.com/oIga3QlOxu

— TierTop (@TierTopOrdinals) 26 May 2023
The birth of TierTop stems from the founder's contemplation and design of the Ordinals NFT protocol. TierTop is one of the earliest NFT trading platforms in the world to adopt the 1Sat Ordinals protocol. It is committed to bringing Ordinal's NFTs into the Bitcoin ecosystem and promoting innovation and sustainable development in the Bitcoin NFT ecosystem.
TierTop supports the minting, buying, selling and administration of Ordinal's NFTs. Its core protocol is powered by the Bitcoin SV (BSV) blockchain. By entering various data, including text, images and videos, into a single satoshi, it innovatively achieves the uniqueness and non-replicability of NFTs. Meanwhile, it allows the transfer of inscription ownership and supports transfers between wallets.
Ordinal's NFT examples emphasize the uniqueness and potential value of each digital asset. It gradually breaks away from the singularity of art and is more widely used in several fields. This new NFT paradigm is continuously explored and applied at TierTop, increasing the possibilities of empowering digital assets.
As a user-friendly service provider, TierTop's advantage lies not only in offering high-quality Ordinals NFT services, but also in the ease of use and security of its operations. TierTop has integrated with the mainstream wallet on the BSV blockchain DotWallet, which supports one-click login and payment. This enables users to trade and manage assets with ease. To accommodate varied preferences, TierTop will actively integrate with more wallets in the future to make management more convenient and efficient.
In the rapid development and changes in Ordinal's NFT market, TierTop's team has stated that they will continue to innovate and explore to provide users with better services and wider market opportunities. For example, they plan to issue a certain number of tokens related to the protocols used on the BSV blockchain, which will be released in relation to investors, teams, community rewards and airdrops. They will also introduce more incentive mechanisms in the future.
The arrival of the TierTop platform also means the emergence of Ordinal's NFT encryption technology, providing more opportunities for digital currency artists and NFT investors worldwide. It is believed that investors and artists alike can explore the endless possibilities of Ordinal's NFTs and discover more opportunities through TierTop.
Kurt answers viewers' questions about ordinals in BTC and BSV + Bitcoin Conference 2023
New to Bitcoin? Check out CoinGeeks Bitcoin for beginners section, the ultimate resource guide for learning more about Bitcoin – originally envisioned by Satoshi Nakamoto – and blockchain.