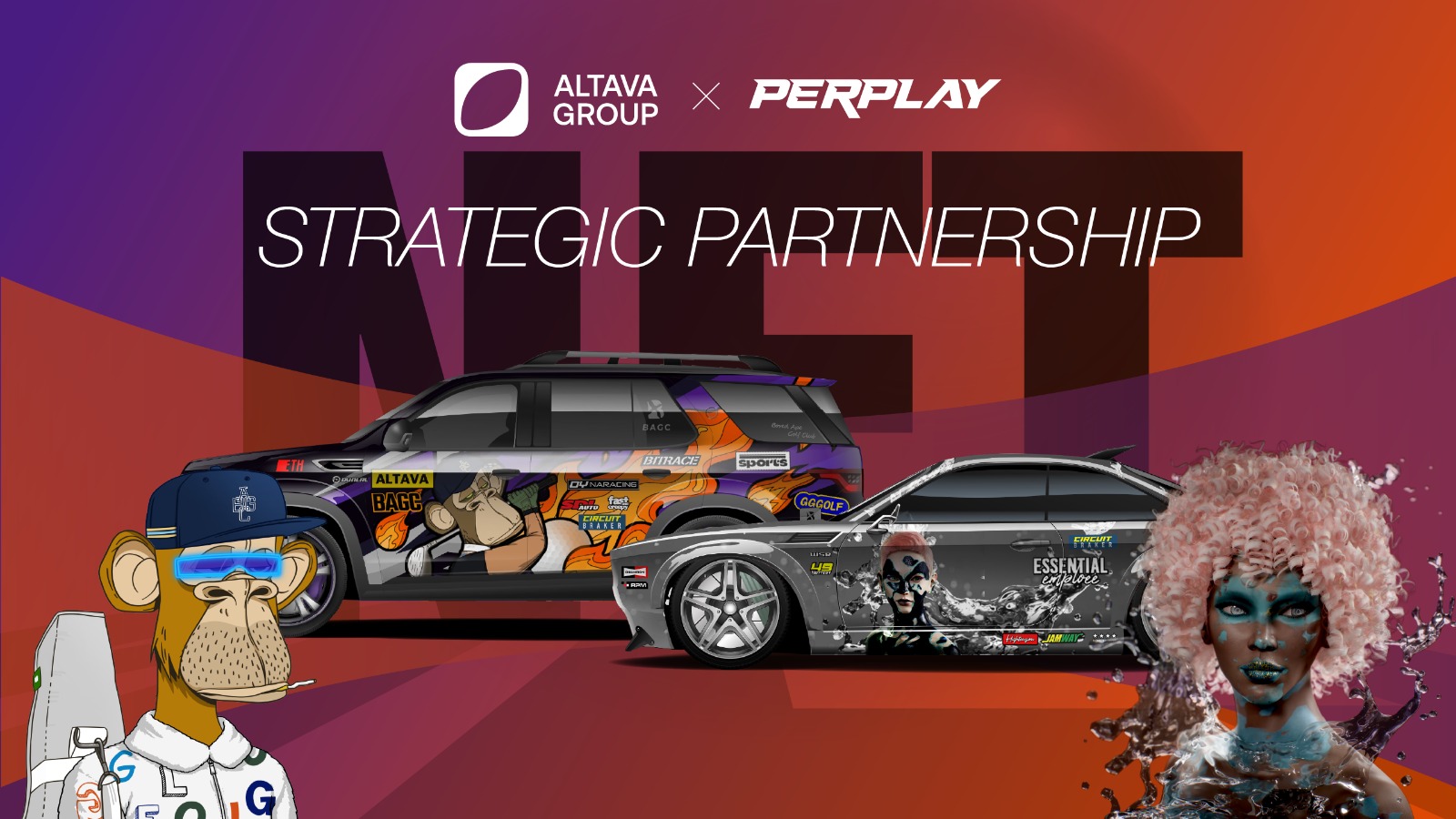 Singapore, May 16, 2023 (GLOBE NEWSWIRE) — Leading luxury metaverse ALTAVA Group announces its official collaboration with PERSPILLthe world's first Game-and-Earn platform that enables users to earn money playing any game on their mobile devices using NFTs.
As part of this collaboration, PERPLAY will create an exclusive NFT collection for ALTAVA's community inspired by the BAGC and Second Skin collections.
BAGC (Bored Ape Golf Club) is a derivative of 60 BAYC (Bored Ape Yacht Club) IP. One of the most unique tools built into the BAGC NFTs is the ability for owners to exclusively order golf themed merchandise featuring the logo of the specific BAGC NFT IP they own. These items range from visors, apparel, sneakers, golf balls and even golf drivers.
Second Skin is a collection of 6,765 3D avatars uniquely rendered on the Ethereum blockchain created by ALTAVA. Owning a Second Skin allows you to participate in a token-gated experience, access exclusive NFT drops for luxury collaborations, see your second skin in virtual worlds, plus much more to discover in the near future.
PERPLAY aims to contribute positively to society through gaming and to spread the value of gaming culture. Through gaming culture distribution, Perplay was built as a sustainable ecosystem where game developers connect directly with valuable players without companies needing to spend huge publicity costs, and users get rewards for playing their games.
"Our partnership with Perplay represents a significant step forward in our mission to create unique, immersive experiences for our community. By combining Perplay's innovative Game-and-Earn platform with our BAGC and Second Skin collections, we provide our community even more ways to engage with our brand and the metaverse," said Andy Ku, co-founder of ALTAVA Group.
"We are thrilled to partner with ALTAVA Group and bring our Game-and-Earn platform to their community. The BAGC and Second Skin collections are a perfect fit for our platform and we look forward to creating an exclusive NFT collection that will add even more value and excitement for ALTAVA's community members," said Jaechung Lim, CEO of PerPlay.
About ALTAVA Group:
ALTAVA Group is a Singapore-based company with offices in Seoul, Tokyo, London and Paris. ALTAVA is the luxury fashion metaverse that enables users to discover, interact and express themselves through a high-quality avatar. The company operates WOY (cu), a metaverse that offers experiential solutions on the Omni platform that seamlessly connects consumers to the real world and the virtual world for exclusive luxury brands and discerning partners.
Links to ALTAVA Socials:
ALTAVA Group website: www.altava.com
ALTAVA Group announcement telegram:
ALTAVA Group Telegram Chat:
ALTAVA Group Discord: discord.gg/altava
ALTAVA Group Twitter: twitter.com/altavagroup
ALTAVA Group Medium: medium.com/@altavagroup
ALTAVA Group Facebook:
ALTAVA Group Linkedin:
ALTAVA Group Instagram:
ALTAVA Group Japan Telegram:
About Perplay:
As the first Game-and-Earn platform in the world, PERPLAY allows users to earn from playing any game on their mobile devices using their NFTs. In the in-app Marketplace, users can choose to rent or sell their Vehicle NFTs. Earnings are held in the in-app wallet, which has built-in transfer and exchange functions. It is designed as a sustainable environment where game makers can connect with key players without paying excessive advertising costs from businesses, and users can earn rewards ($XPER, $PER) for playing their games.
Link to social media: