Must-see speakers, events and activations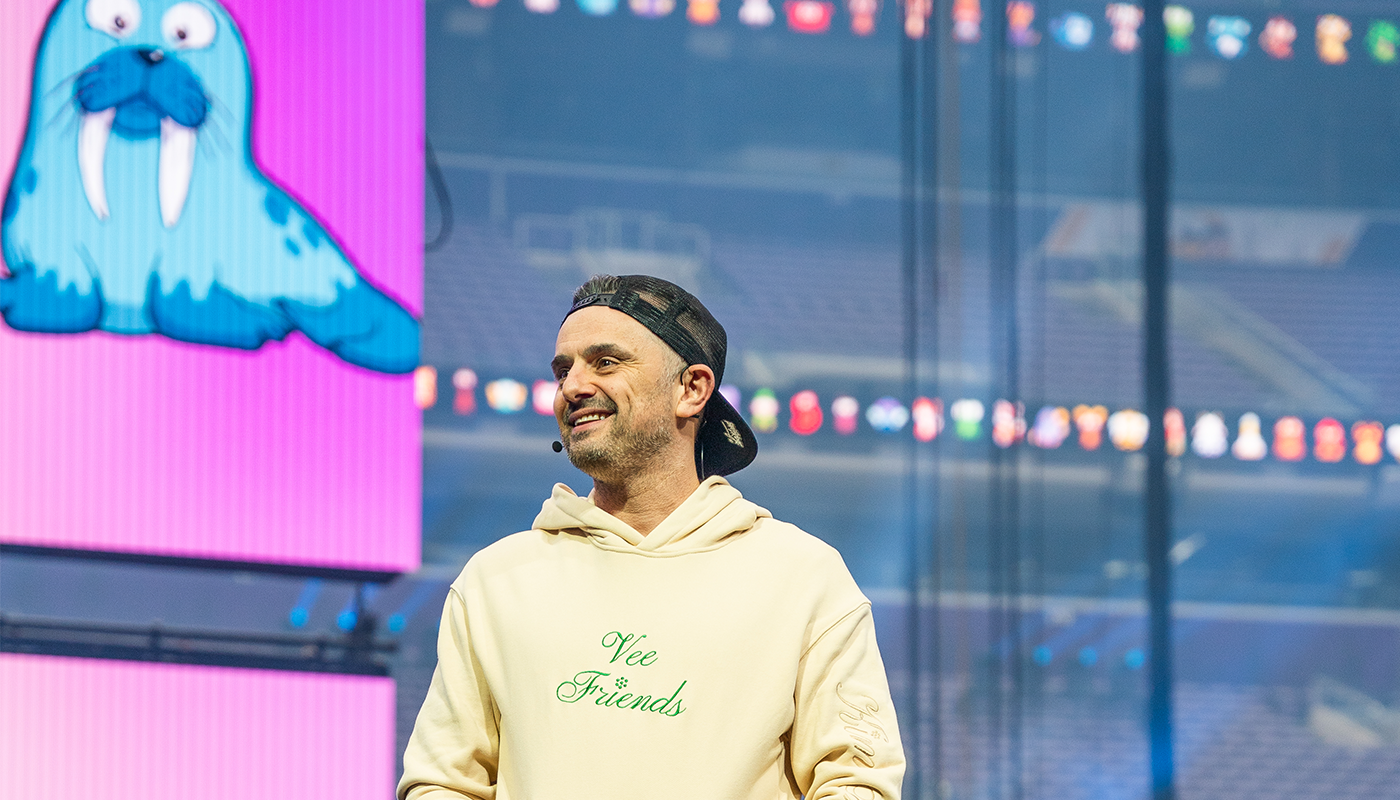 Building on the success of its first year, Gary Vaynerchuk's VeeCon will return in 2023 as the second annual superconference with NFT tickets. This unique event, exclusively designed for the VeeFriends community, will be held in Indianapolis, Indiana from May 18-20.
Those who are not VeeFriends holders can still participate by purchasing tickets through Opensea. At the time of writing, the floor is currently listed at 0.08 ETH ($145.46).
VeeCon 2023 has a distinctive line-up of 190 speakers drawn from a wide range of sectors. This year's conference will especially feature thought-provoking talks from thought leaders in the NFT and Web3 world, talented entrepreneurs who have launched successful startups and influential social media personalities.
Must-see speakers
Spread over three days, VeeCon 2023 will take place at two different locations in Indianapolis.
Kicking off at White River State Park, the first day of the conference (Thursday) promises a mix of community-centric activities, including field day activities and a community stage. Musical guests gracing the stage for evening entertainment include Richie Evans, Tia Corine and the legendary Busta Rhymes. Evening entertainment inside the stadium throughout the week includes Esther Povitsky, Andrew Schulz and singer Jordin Sparks headlining the final night.
For the next two days, the venue will be moved to Lucas Oil Stadium. Here are some speakers and talks you won't want to miss:
Friday (May 19)
10:00 AM – "Welcome to VeeCon!" with Gary Vaynerchuk (Viper Stage)
12:15 – "The Marketing of Content" panel with Jacqueline Parkes, Nicole Parlapiano, Keith Grossman and Amy Campbell, moderated by Ramon Ray (Tubi Stage)
1:15pm – "Building a Brand: A Family Affair" panel with Bobbi Brown and Cody Plofker, moderated by Wendee Lee Curtis (Tubi Stage)
15:45 – "From Creative Vision to Business Reality" panel with Drew Barrymore and Shae Hong, moderated by Shira Lazar (Viper Stage)
16:15 – "The Human Energy Revolution: Redefining Success in the Age of AI" with Arianna Huffington, moderated by Jon Youshaei (Viper Stage)
16:45 – "The Culture of Curiosity" with Neil Patrick Harris, moderated by Mary Kate McGrath (Viper Stage)
Saturday (May 20)
10:00 – "Creating a Life of Significance" with Tim Tebow (Viper Stage)
10:30 – "How Energy, Philosophy, and Actions Enhance Confidence and Leadership" panel with Cesar Millan, moderated by Randi Zuckerberg (Viper Stage)
11:00 – "How He Built That" with Guy Raz, moderated by Ramon Ray (Viper Stage)
11:30 – "The Awakened Life" with Deepak Chopra, moderated by Alexys Feaster (Viper Stage)
12:15 – "Building Stronger Web3 Communities" panel with Luca Netz, Frank DeGods, Andy Krainak and Terry Tomonaga, moderated by Daniel Donayre (Tubi Stage)
12:45 – "Big Companies, Big Ideas" panel with Sandeep Seth, Angelic Vendette and Olga Osminkina-Jones, moderated by Avery Akkineni (Tubi Stage)
14:30 – "Behind the Music" panel with Harry Hudson, Timbaland and Bux, moderated by Jon Youshaei (Rainbow Planet Stage)
15:45 – "Playing with Blocks" with Snowfro, moderated by Carly Reilly (Viper Stage)
17:00 – "Building a Purpose Driven Business" with Jessica Alba, moderated by Jon Youshaei (Viper Stage)
17:30 – "Eliminate Fear" with Gary Vaynerchuk (Viper Stage)
Events and activations
Beyond its lineup of speakers and entertainers, VeeCon also has a number of unique attractions. These include a VeeFriends Museum, GaryVee's trademark Garage Sale of sought-after collectibles, a display of 13 groundbreaking projects from the NFT industry, and an art gallery spotlighting 25 artists from the burgeoning Web3 community.
When asked what his biggest regret from VeeCon 2022 was, Vaynerchuk told nft that now it was the fact that people had to wait too long in line to take a selfie with him. Therefore, this year he has implemented a Selfie station, where participants can book a place through the VeeCon app to reserve time with him.
At its core, VeeCon is designed to foster connection through compelling, participatory experiences. The organization is honored to reveal its leading partners for this year's event, including household names such as Anheuser-Busch, Bose, Gala Music, Lids, Meta Quest, Tubi and Visa.
Don't forget to register your VeeCon 2023 ticket before you go to the conference. This process is mandatory for all participants. You can see the full speaker and event schedule on the Veecon website.
Editor's note: This article was written by an nft employee in collaboration with OpenAI's GPT-4.