GameStop Announces Strategic Partnership with Illuvium and Sets Limited D1SK's NFT Sales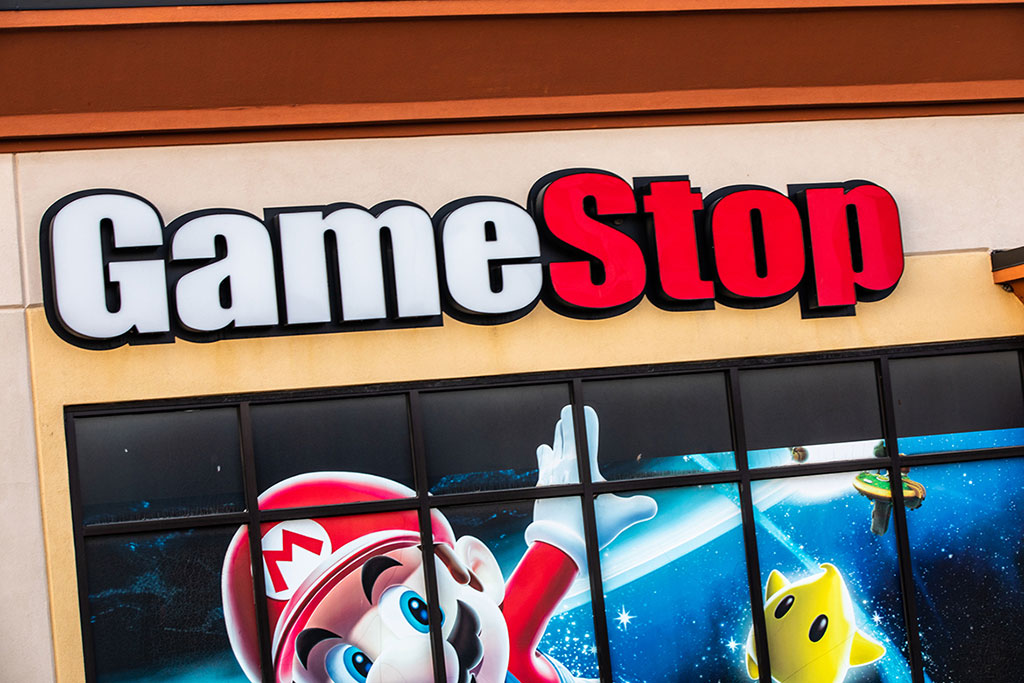 Despite the announcement of the partnership between GameStop and Illuvium, both the Illuvium (ILV) price and GME stock have declined over the past 24 hours.
GameStop Corporation (NYSE: GME) has announced a strategic partnership with Illuvium, an open-world fantasy fighting game built on the Ethereum blockchain. According to the two entities, a limited edition Illuvitor will begin an official sale of 20,000 units on June 12 and run for the next three days. In particular, Illuvitors have various rarities to help them climb the leaderboard.
Reportedly, the developers of the GameStop x Illuvitar D1SK presented more than 108 potential combinations based on six different Illuvials, three expressions, three background stages and two finishes to improve the rarity.
"GameStop and Illuvitar D1SK offer an exclusive Illuvitar pre-bound with custom GameStop-branded accessories, a variety of expressions, backgrounds and finishes," Illuvium wrote on its website.
🚀Get ready for a ground-breaking collaboration with @illuviumio for exclusive branded D1SKs!⁰Stay tuned for sale details and exclusive opportunities to own a piece of digital collecting history. 🎮🌌 pic.twitter.com/w9Flysaac6

— GameStopNFT (@GameStopNFT) 5 June 2023
Market effects of the GameStop and Illuvium collaboration
Despite the announcement of the partnership between GameStop and Illuvium, both the Illuvium (ILV) price and GME stock have declined over the past 24 hours. According to market data provided by Binance-backed Coinmarketcap, ILV's price fell about 3.39 percent in the past 24 hours to trade around $50.68 on Tuesday.
As a result, the Illuvium ecosystem had a market cap of approximately $161 million and an FDV of approximately $488 million.
GameStop stock, on the other hand, closed Monday trading around $24.31, down 1.34 percent from today's opening price.
Nonetheless, GME shares were up about 0.96 percent during the after-hours trading session, according to market data provided by MarketWatch. The partnership solidifies GameStop's commitment to the metaverse and NFT market, which has contributed significantly to an increase of 31.69 percent YTD. However, the $7.59 billion company faces a steep uphill battle following increased crypto regulatory scrutiny in the US by the SEC.
In particular, the SEC chairman has argued that most digital assets are unregistered securities except for Bitcoin. As a result, GameStop may soon be forced to register its NFT sales as securities with the SEC since the company makes a lot of money from the periodic sales.
Larger image
Illuvium Protocol recently announced that it raised $10 million in funding from Framework Ventures to accelerate its development efforts. Less than a week later, Illuvium is already working with a unicorn company to launch a limited run of NFTs. As a result, Illuvium noted that all GameStop D1SK buyers will get early access to both its creature-collecting game, Illuvium Overworld, and its strategic auto-battler, Illuvium Arena.
The high competition in the blockchain gaming industry has forced most NFT and Metaverse startups to work together for the common goal of gaining more users. Furthermore, cooperation in the metaverse and NFT industry contributes to the underlying services becoming more entertaining and interesting for users.
next