VADUZ, LIECHTENSTEIN, June 06, 2023 (GLOBE NEWSWIRE) — LCX, a regulated cryptocurrency exchange, is making history as it pioneers the world of asset-backed non-fungible tokens (NFT) with physical validator responsibilities. In a historic launch, LCX unveils a revolutionary NFT project called Tiamonds that ensures contractual enforcement by bridging digital and physical assets.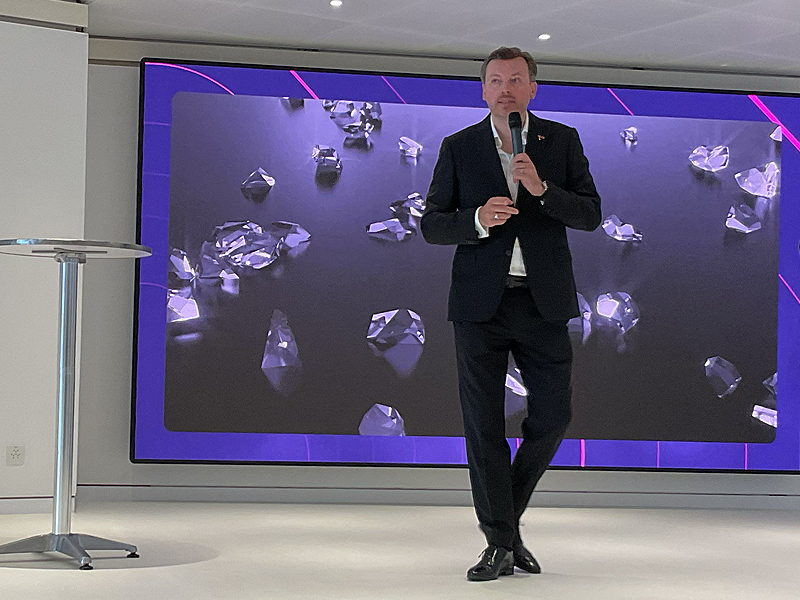 Tiamonds introduces real diamonds on the blockchain as enforceable asset-backed NFTs to the market. This marks LCX as the first platform to offer liability as a physical validator for asset-backed NFTs. LCX's visionary approach, combined with its commitment to innovation and responsibility, positions the company as a leading innovator in the blockchain industry.
Tiamonds creates a fluid marketplace for diamonds and redefines traditional ownership and investment opportunities in the diamond industry. Tokenization offers the opportunity to lower transaction costs and promote transparency.
Tiamond's NFT Marketplace allows users to own and trade NFTs representing GIA-certified diamonds. These tokenized diamonds are universally tradable, transferable and salable on third-party platforms. Physical diamonds are safely stored in a state-of-the-art vault in Liechtenstein. LCX, as the physical validator, ensures contractual enforcement of represented rights to the tokenized physical assets on the blockchain.
LCX's CEO, Monty Metzger, has been a visionary in realizing the potential of tokenized assets. By leveraging blockchain technology to tokenize diamonds, LCX opens up a unique opportunity for individuals to participate in the diamond market. The announcement was made at a private event held at Crypto Valley in Zug, where Monty Metzger, founder and CEO of LCX, unveiled 100 diamond NFTs to be launched at Tiamonds.com on 6 June 2023.
For more information on the upcoming launch of the next batch of Tiamonds and to explore the potential of tokenized assets, please visit Tiamonds.com
About LCX:
LCX.com (Liechtenstein Cryptoassets Exchange) is a leading cryptocurrency exchange founded in 2018. The platform has gained global trust and popularity among users, offering a wide range of crypto products and services. LCX's commitment to innovation and dedication to simplifying crypto trading and investing has positioned it as a key player in the industry.