Bitcoin price on the rise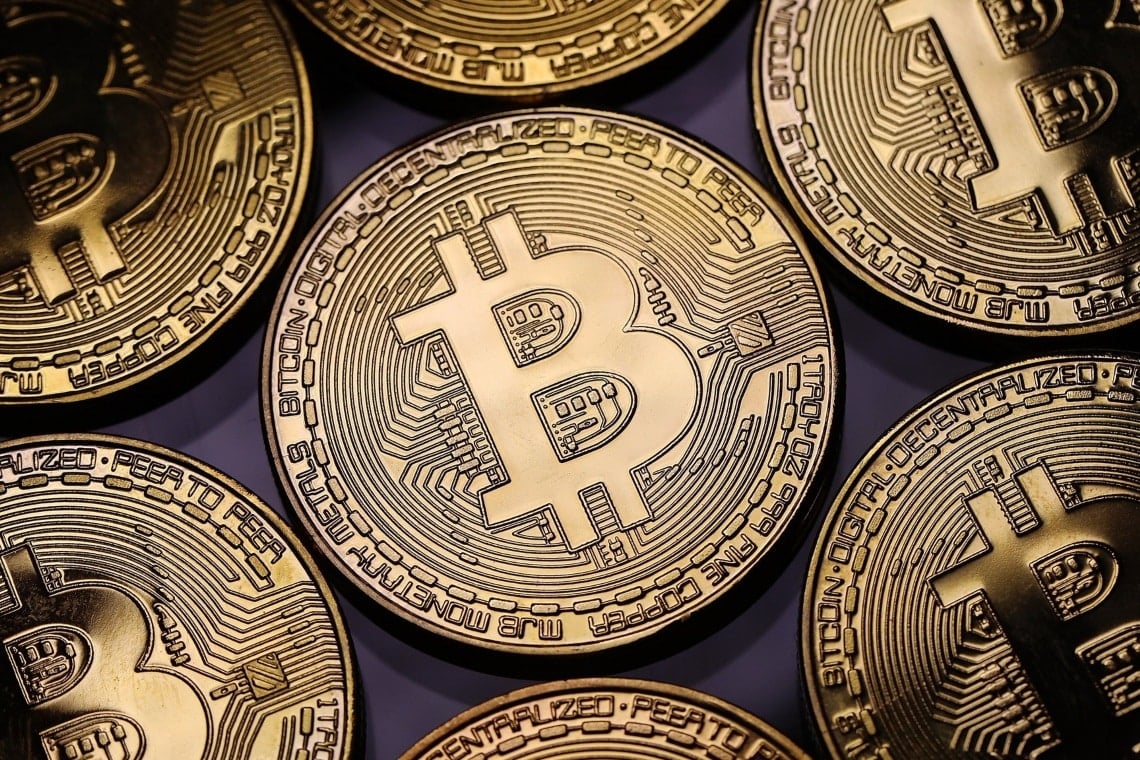 Today, Monday 15 May 2023, the price is on Bitcoin recovers a bit.
To understand what is happening these days, it is possible to compare Bitcoin's price development with Dollar Index (DXY)which is the index that measures the strength of the US dollar against a basket of the world's other major fiat currencies.
Up until May 7th, there appeared to be no correlation between the performance of the two curves, but as of last Monday, an inverse correlation appears to have returned.
It is worth mentioning that there has often been an inverse correlation between these two curves at certain times in the past, but it does not seem to last over time. For example, in the last 30 days the dollar index has almost always lateralized between 101 and 102, while the price of Bitcoin first fell from $30,000 to $27,000then bounced back to $29,000 before falling below $27,000.
Bitcoin price news: the recent inverse correlation
This period of apparent decorrelation appears to have ended last Monday, when the dollar index began a rally that ended Friday at 102.7 points, while Bitcoin's price began a decline from $29,000 to $25,900 that also ended Friday.
In five days, DXY has risen almost steadily, while the price of BTC has fallen almost steadily. Something similar had also happened at the turn of February and March, but not in such an obviously correlated way.
It is worth noting that during the same days, the Nasdaq 100 index had previously risen, until Thursday, but during the last session of the week had fallen. In theory, the performance of this index should also be inversely correlated with the dollar index, so it is quite strange that in the same week that the Bitcoin price reverts to being inversely correlated with the DXY, the Nasdaq instead did the opposite.
Well, as of tonight, the dollar index began to fall slightly and slowly towards 102.5 pointsor just below the 102.7 points with which it closed last week.
As soon as it started to fall, the price of Bitcoin reacted almost immediately with a small rise, culminating for the time being at $27,500.
The correlation with gold
Something very similar is happening with the price of gold.
Last week it closed at $2008 an ounce, but as the DXY began to fall tonight, the price of gold began to rise, marginally and slowly, to its current level of around $2020.
Today's gold price trend is not identical to the price of Bitcoin, but it is very similar to it. Perhaps right now they are simply both inversely correlated with the dollar index, but reacting slightly differently.
It is worth clarifying that these are apparent correlations, because it is by no means certain that the inverse correlation goes beyond what can be observed on the charts.
The apparent correlation between Bitcoin's price and the price of gold appears to have been in place since the beginning of the month, and at this point it may also have a concrete underlying cause.
Granted crisis in the American banking sector, which is actually still going on, it is not surprising that some savers prefer to invest dollars in gold rather than leave them in the bank's custody. In fact, in March, as soon as the US banking crisis became apparent, the price of gold began to rise from $1,810 on March 8 to a peak above $2,050 in early May.
Bitcoin's price trend has been only slightly different from the price of gold during this period, perhaps precisely because BTC is also seen by some as an alternative to bank custody for fiat money.
The decline in recent days
It is possible that there is another reason behind the last few days' fall in Bitcoin's price from $30,000 on April 19 to $25,900 on Friday.
It probably has something to do with that after Ethereum's Shapella update on April 12, the price of ETH went up for a few days, dragging the entire crypto market behind it. As soon as that momentum stopped, ETH began to fall, lowering the prices of many other cryptocurrencies as well, including Bitcoin.
However, this momentum finally appeared to have died down on May 8, with Bitcoin's price returning to $27,600.
Instead, starting on Thursday 11 May, the decline resumed, at the same time as another strong rise in the dollar index.
Fear of the possible sale by the US Department of Justice of a significant part of 214,000 BTC seized in the past three years may also have been influential.
There is speculation that a significant portion of these BTCs may be sold by the turn of the year, and this has created some fear in the crypto markets. What's more, the return of 142,000 BTC from Mt.Gox is also expected to take place between now and the end of the year.
Putting all these things together, it's easy to see that last week's decline was fully justified.
Today's decline in Bitcoin's price
It is worth noting that the decline in the dollar index has not been much.
Right now it has only fallen so far 102.5 points, but on Thursday it was at 101.3. So it cannot be ruled out that it may fall further in the coming days.
Today may therefore not just be a rebound in Bitcoin's price after Friday's fall.
For all intents and purposes, it looks like a rebound for now, not least because it has simply returned to Thursday's levels, reversing all losses the following day.
However, in case DXY's decline continues, and BTC's price trend continues to be inversely correlated with the dollar index, a further rise could be expected.
To this should be added that the current level of the dollar index is by no means high, since it is in line with 10 April, and is still significantly lower than 105.6 points in March, when the banking crisis broke out. in the United States. However, if that crisis turns out to be behind us, it could return to 101.1 points in early February, which is significantly lower than the current level.