World Financial Innovation Week: Nairobi hosts Fintech leaders in Cashless Economy Series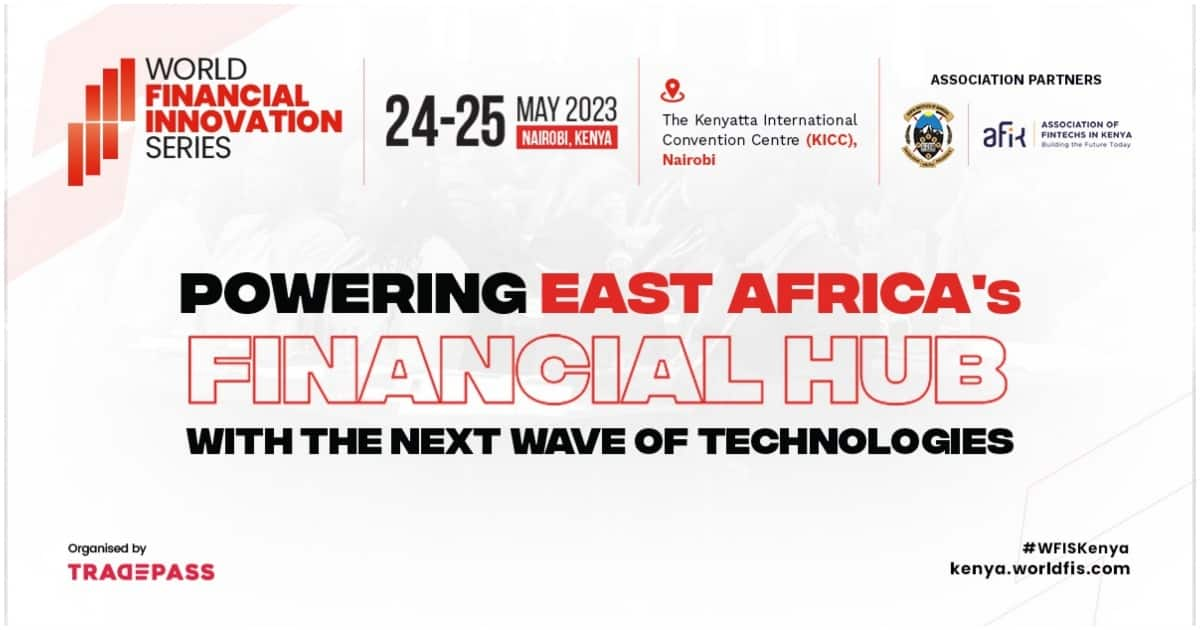 World Financial Innovation Series (WFIS) week in Nairobi will host over 600 leaders drawn from the finance and technology sectors
WFIS is expected to foster discussions among fintech providers and banks to explore synergies driving cashless transactions
Tradepass chose Kenya to host Innovation Week because of the country's fintech space growth trajectory
The World Financial Innovation Series (WFIS) week goes live in Nairobi on Wednesday 24 May.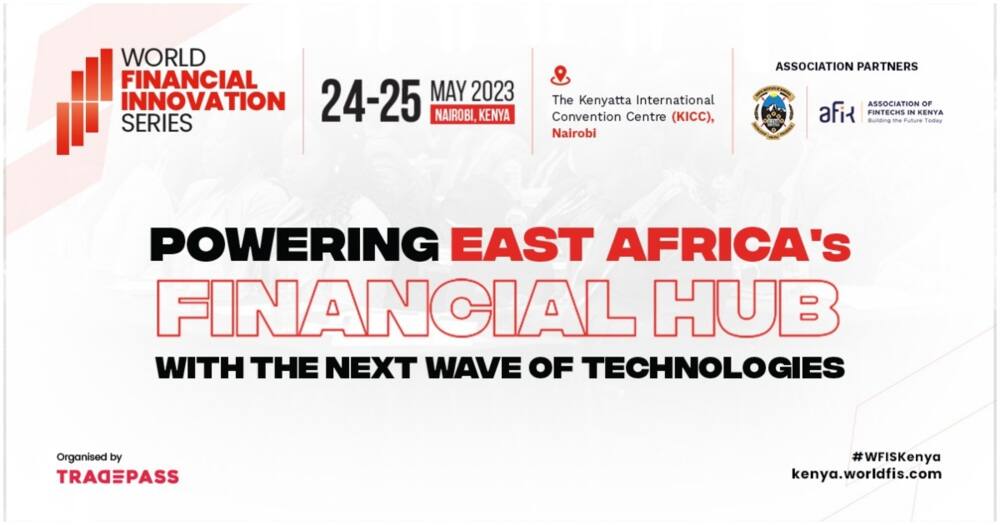 The two-day Innovation Week, hosted by Tradepass, will bring together over 600 key figures from Kenya's finance and technology landscape.
Kenya's fintech leaders
More than 350 technology and business executives from the leading banking, insurance and microfinance institutions will also participate.
The series will be held between Wednesday 24 and Thursday 25 May 2023 at the Kenyatta International Convention Center (KICC).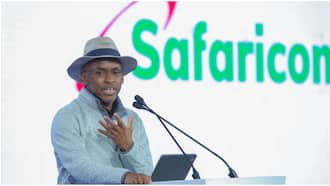 Safaricom announces temporary shutdown of M-Pesa, Fuliza, Hustler Fund Services for maintenance
The conference is expected to project the most pressing developments in Kenya's Financial Service Innovation (FSI).
"Kenya has always been one of our top locations for the World Financial Innovation Series as the response here has been nothing short of tremendous.
"Hosting all the FSI and technology leaders under one roof has always driven an extremely competitive business environment and helped lay the future roadmap for the financial services industry," said Organizer and Managing Director of Tradepass, Sudhir Jena
Attendees will have the opportunity to share the latest product showcase and plenty of networking with the frontrunners in the industry.
WFIS always facilitates possible synergies between fintech providers and banks that have the potential to enable a robust digital economy in line with the government's vision 2030.
This year's WFIS edition has the strong support of The Kenya Institute of Bankers and the Association Of Fintech In Kenya.
STIHL announces move to support Kenya's water tower ahead of Rhino Charge 2023
The Innovation Series will host exhibits from Mastercard, ITSCREDIT, Perfios Software Solution, Crayon Data, Redington, Safricloud, Genesys, BUI, DZ Card (Africa) Ltd, iIDENTIFII and Paystack.
Kenya's fintech space
Kenya's fintech landscape is Africa's largest and most established financial ecosystem.
The country left the entire region behind when in 2022 it received a record VC funding of $482 million (KSh 66.5 billion).
President William Ruto's government revealed its plan to produce the most affordable smartphone in Africa, which will cost under KSh 5,000.
Minister of Information and Communication Technology (CS) Eliud Owalo said the production of digital gadgets locally will increase digital inclusion.
He noted that the smartphones were manufactured at Konza Technopolis in Malili, Machakos County.
This is one of the measures to stimulate fintech growth in the country.
Kenyans made a record 1.9 trillion mobile money transactions in the first 11 months of 2021, worth more than $55 billion (KSh 7.6 trillion).
PAY ATTENTION: Click "See first" under the "Following" tab to see TUKO news in your news feed
Source: TUKO.co.ke