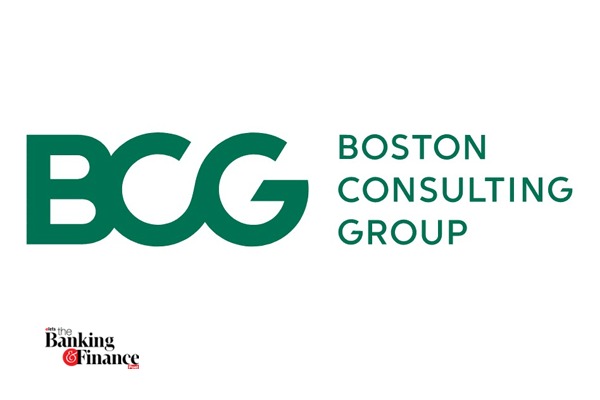 According to a report by Boston Consulting Group (BCG), among other key factors, increasing data access, the reach of UPIs and higher embedded finance will determine the future of India's fintech sector. According to government estimates, the sector is expected to reach a value of $150 billion by 2025.
'Future of Fintech in India' is the focus of BCG's July 2022 report, which predicts that growth in this industry will be driven by a 'large addressable demand'.
Referring to data obtained from Statista, the consulting group claims that the middle class will make up 46 percent of total households by 2025, compared to 37 percent in 2018.

By 2022, the population living in urban areas has risen to 36 percent from 33 percent in 2017. Reports say that the growing middle class and urbanization are expected to spur development of the fintech sector. Another element that will continue to drive the fintech growth story is the unprecedented growth in data access.
"Unprecedented growth in data access with increasing smartphone penetration (1,130 million smartphones by 2025 vs. 600 million in 2020), increasing internet penetration (900 million internet users in 2025) and falling data costs," the report noted.
The report further added that the "maturing digital infrastructure", which has been driven by the linking of Jhan Dhan accounts, Aadhaar cards and mobile numbers, as well as the "pandemic-backed explosion" in UPIs, has been critical to the sector's growth.
Moreover, the BCG report stated that the number of UPI transactions increased by 2.6 times between April 2020 and April 2021, from around 1 billion to over 2.6 billion.
The UPI had over 60 percent volume share of total non-cash transactions in FY22. "Increase in the share of digital payments powered by UPI has created more digital data enabling robust underwriting of lending," the report added.
The reports stated that e-commerce marketplaces (Amazon, Flipkart), e-commerce enablers (Shopify, WooCommerce), traditional lenders (Bajaj Markets) and merchant discovery platforms (Zest, Simpl) now capture multiple stages in the journey from product discovery to consideration, purchase, fulfillment and financing via BNPL (buy now, pay later).
Reportedly, the growth of embedded finance is expected to accelerate digital payments and credit penetration in the coming years.
In addition, the growing adoption of e-commerce and the maturity of the Open Network for Digital Commerce (ONDC) will act as key catalysts for this top-line growth. "India's BNPL disbursements are expected to grow from around Rs 100,000 crore in FY21 to over Rs 700,000 crore by FY26," the report noted.
"The open architecture of the Account Aggregator, OCEN, ONDC is expected to lead to a dramatic explosion in machine-readable data, transforming data into an aid and democratizing payments, credit, commerce and savings, the report says.
According to BCG, the regulatory attitude in India is "increasingly nationalistic, pro-innovation and pro-consumer". The RBI continues to restrict the limit of deposit-taking institutions in its "selectivity for awarding banking/NBFC licences", the report further said.
However, the report stated that the central bank seeks to complement this ring fence by opening it up to service providers via an open architecture.
In conclusion, the BCG report stated that the fintech sector will continue to find underlying demand growth in India which is 'expected to remain strong'. They will have to operate in a vigilant regulatory environment, and the new players will have to compete against licensed established operators who are "strengthening their digital capabilities".
Read also | UPI apps must obtain users' consent before accessing location data: NPCI
The report finally added that fintech companies must also cater to an increasingly affluent and digitally savvy customer base, who are "hungry for their financial needs to be met digitally, and most importantly, a large base of mass seconds waiting to go digital educated and served," the report noted.
Banking & Finance Post is an initiative of Elets Technomedia Pvt Ltd, which has been in existence since 2003.
Now Elets' YouTube channel, a treasure trove of top innovation-oriented knowledge conferences and awards, is also active. To subscribe for free, click here.
Get a chance to meet Who's Who in NBFCs and Insurance Industry. Join us for upcoming events and explore business opportunities. Like us on Facebook, contact us on LinkedIn and follow us further TwitterInstagram and Pinterest.