NFTBOOKS advanced to the final round of India FinTech Award 2022's FinTech Startup of the Year competition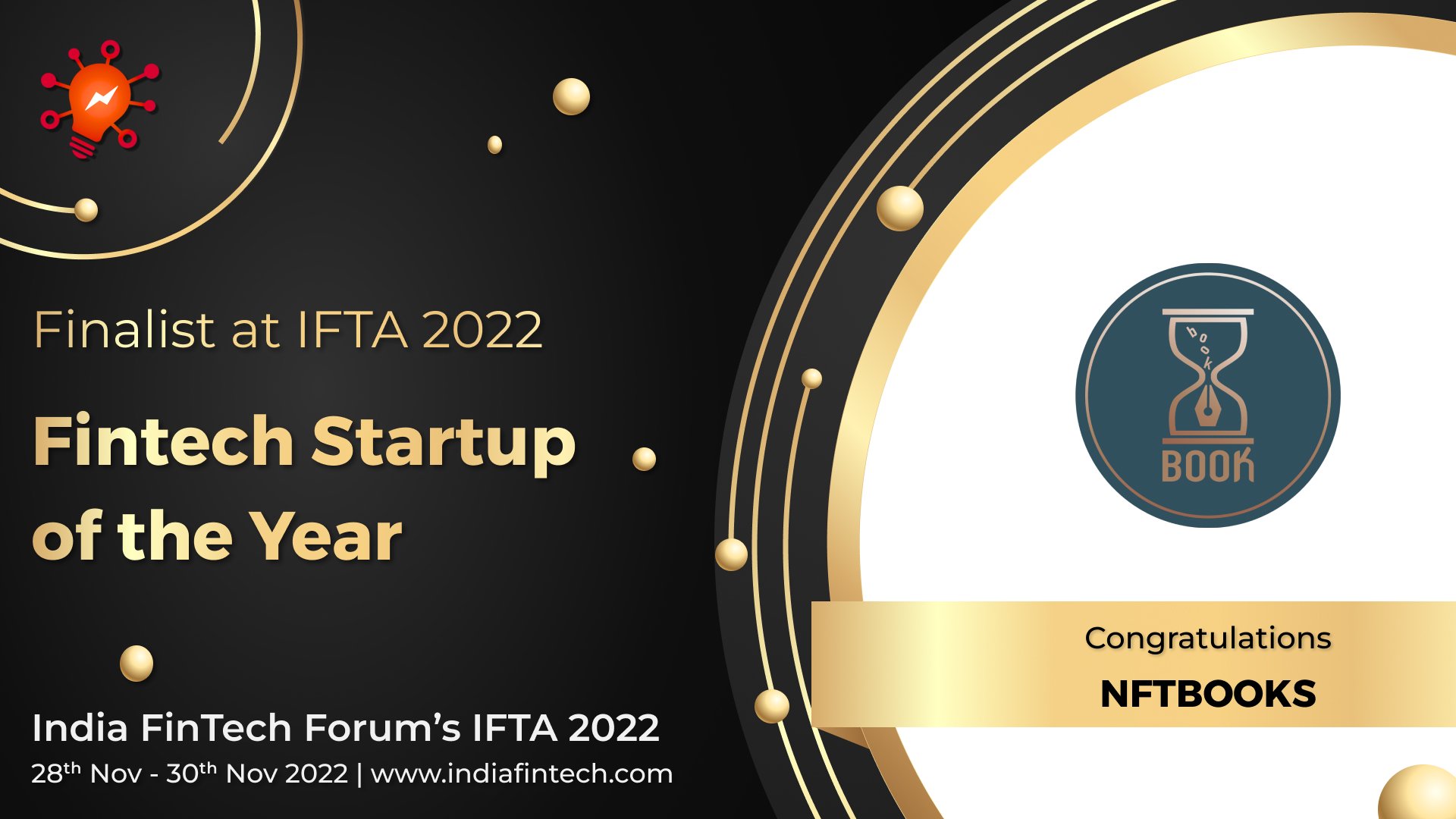 The first platform to help raise the "culture of reading" based on blockchain technology, built by Vietnamese in Australia, NFTBOOKS, has been named the TOP FinTech Startup of the Year at the India FinTech Award 2022
After passing the rigorous evaluation rounds of the judges, NFTBOOK, a blockchain-based book publishing platform, was honored to be in the TOP Fintech Startups of the Year at the India FinTech Award 2022.
The India FinTech Award (IFTA) is a pioneering award in India to honor the most innovative and creative ideas from companies in the FinTech field. As a prestigious award, IFTA has previously seen startups reach the final round all from countries known as "FinTech powerhouses" such as: UK, USA, Switzerland, Singapore, Russia, Belgium, Hong Kong, Israel.
Therefore, the appearance of NFTBOOKS at IFTA 2022 as a potential candidate has recognized the efforts and absolute determination of this startup team.
Mr. Chau Nguyen, co-founder of NFTBOOKS, said: "We are very honored to receive the nomination of FinTech Startup of the Year at the India FinTech Award 2022. NFTBOOKS is growing day by day, becoming a destination where many authors and readers entrust their faith; this result is an absolute confirmation of the direction we have followed since day one."
"And of course, to get this result, first of all, it is the contribution of the whole community, everyone in the team – who have made NFTBOOKS what it is today with their best efforts. Along with that, NFTBOOKS would like to express its gratitude to everyone readers, writers, translators and community members who have always supported us and acted as a driving force for us to continue to improve."
About NFTBOOKS
NFTBOOKS is a platform for authors to self-publish books on blockchain as NFTs; The platform helps to reach readers directly, eliminates all middleman processes as well as helps to reduce the price of books so that readers can access copyrighted books at the cheapest cost. Especially NFT on the blockchain will help to almost eliminate 99% of book piracy that is very common today.
Currently, the idea of ​​publishing NFT-style e-books through blockchain technology from the NFTBOOKS project is unique in the world. Therefore, this platform has gained the attention of many "big boys" in the FinTech industry. For example, reaching an agreement to partner Polygon when attending the recent Singapore FinTech 2022 festival
All information about NFTBOOKS can be found at nftbooks.info.
Media contact
Company name: NFTBOOKS
Contact person: Chau Nguyen
Email: Send email
Telephone: +61 2 9709 5070
Country: Australia
Website: www.nftbooks.info