NFT liquidity is drying up, forcing marketplaces to scramble for users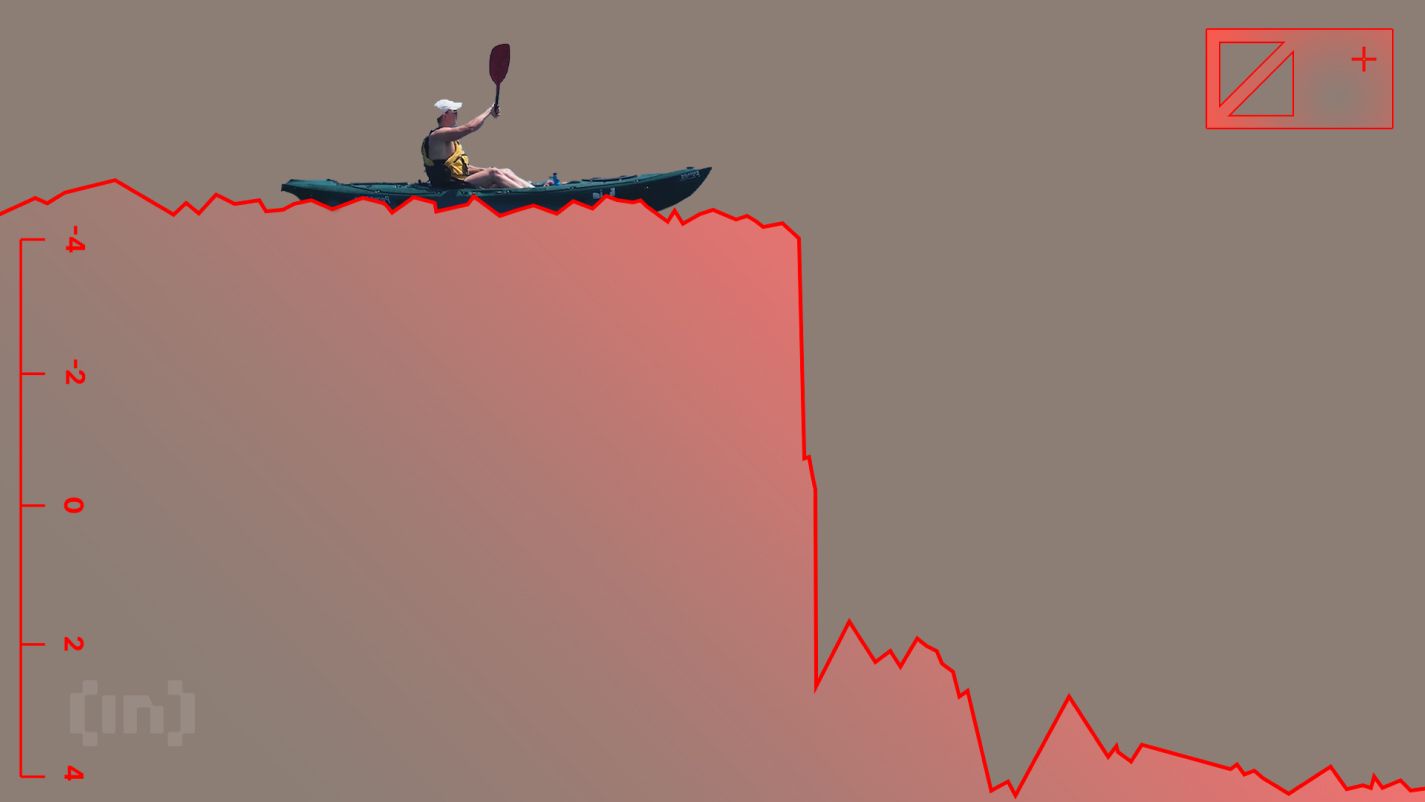 NFT liquidity has taken a dive as marketplaces battle hard for a smaller pool of traders and investors. In response to the trends, some marketplaces offer incentives to keep traders on their platforms. Will it work?
NFT liquidity refers to how easy and accessible it is to buy and sell non-fungible tokens (NFTs) in the market. When NFT liquidity is high, there is an abundance of willing buyers and sellers, enabling smooth and active transactions. On the other hand, low liquidity signals a drop in trading activity and a challenge in finding counterparties for trades.
NFT daily trading volume continues to fall
According to data from Dune, daily trades have fallen steadily over the past 3 months. On 13 March, approximately 44,000 NFT trades took place. On 12 June, however, this number was closer to 25,000.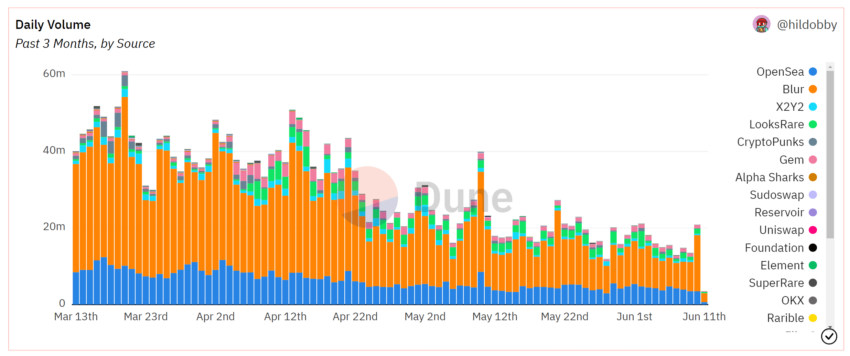 According to the recent DappRadar report, by May 2023, NFT sales may have fallen below $1 billion for the first time this year. Although the whole story is not quite so simple.
In the report's analysis, active wallets linked to NFT activities witnessed a 27% increase in May. The growth was attributed to Milady's NFT collection, which received a significant boost from Elon Musk.
To combat slowing trading activity, NFT marketplaces are strengthening incentives for traders, as Samuel Haig observed in The Defiant on Tuesday.
On June 7, Blur, the NFT marketplace, announced updates to its incentive system for NFT traders. In its statement, Blur emphasized rewarding bidders who take real risks with the highest number of bid points.
The platform will now award $BLUR rewards to users who truly contribute to Blur's growth, according to a Twitter post thread. However, certain underhand tactics will no longer be effective, including transferring NFTs for loyalty, engaging in wash trading, and falsifying bids.
LooksRare launched its own reward season
LooksRare, whose daily volume once reached hundreds of millions of dollars, experienced a decline since May 2022. Now its activity is consistently below $10 million. However, LooksRare wants to regain its former glory by announcement its own reward season on June 1.
Undeterred by low trading volumes, Kraken launched its own NFT trading platform earlier this month, which only displaced the market further.
As of mid-May 2023, Blur remains the largest NFT marketplace, according to DappRadar. It boasts an impressive 62% market share, while OpenSea lags behind with 26%.
Still, OpenSea maintains the largest number of traders, with 104,882 active users in the week prior to the release of the DappRadar report, surpassing Blur's 12,747.
Disclaimer
In accordance with the guidelines of the Trust Project, BeInCrypto is committed to objective, transparent reporting. This news article aims to provide accurate, timely information. However, readers are advised to verify the facts independently and consult with a professional before making any decisions based on this content.