Mattia Cuttini: new NFT solo art exhibition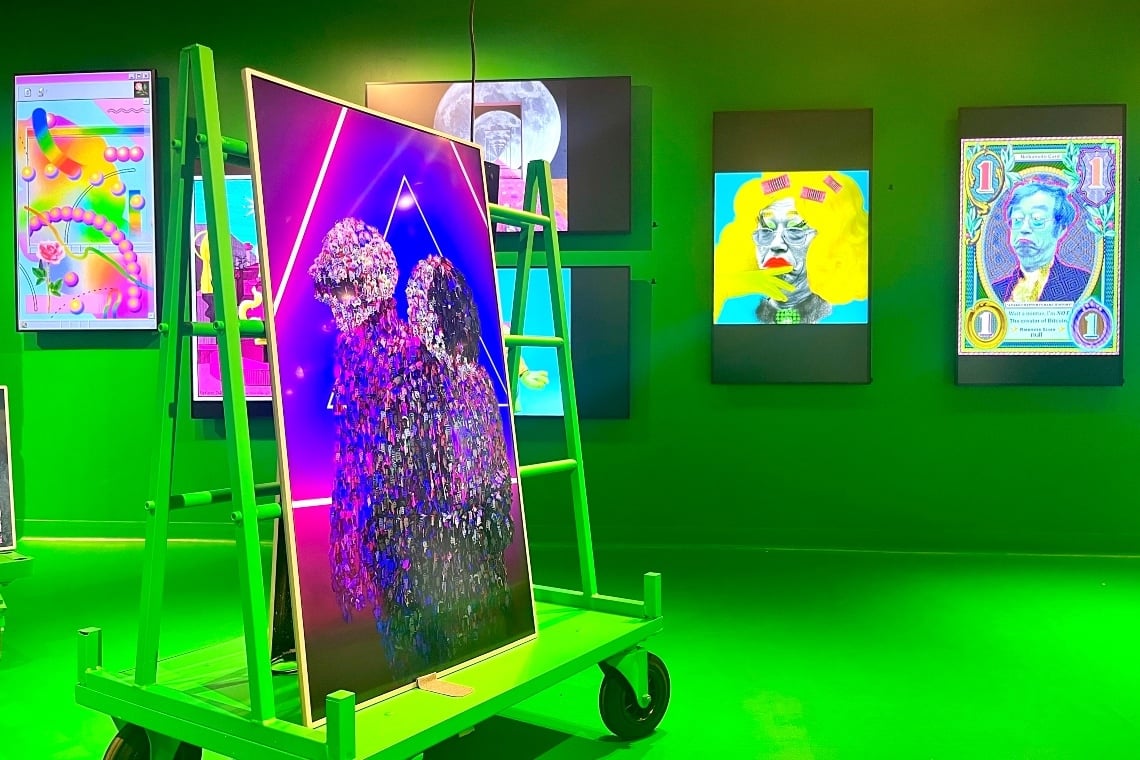 Mattia Cuttinicelebrated Italian crypto artist, will present his new NFT exhibition, "Back and forth/Mattia Cuttini 1999 > 2023," in November at the NFT Factory in Paris.
"Back and Back Mattia Cuttini 1999 > 2023": the new NFT solo crypto art exhibition
It's called "Back and Forth/ Mattia Cuttini 1999 > 2023", the new crypto art exhibition coming to Paris in November at NFT factory.
Famous Italian crypto artist, Cuttini will present his new multidisciplinary work in a solo exhibition highlights his entire artistic journey, which began precisely in 1999.
Cuttini has become famous in the crypto-art space for his practice spanning graphic design, blockchain technology, music and performance art, most recently integrating artificial intelligence (AI).
"Back and forth / Mattia Cuttini 1999 > 2023" will chronicle precisely the stages of his artistic developmenta kind of approach that brings chaos, fragility and beauty to machine production, while incorporating new techniques and dimensions into his artistic practice further enhancing the consistency of his work over time.
The new exhibition of Mattia Cuttini will be held 8 and 9 November at NFT Factory in Paris.
In this regard, Benoît Coutyartistic director of NFT Factory, showed his excitement to host such an exhibition and mentioned the artist in one of his comments as follows:
"Mattia was there in 2018 with a small group of artists, when no one was paying attention, to build a new space of artistic freedom that would change so many lives a few years later."
Mattia Cuttini: the story of the Italian artist of crypto art and NFTs
Mattia Cuttini is an Italian artist, born in 1979. In his interview with The Cryptonomist and The Nemesis on the talk show metaverse, Cuttini talked about his first meeting with the NFT world, which took place precisely in 2018.
Initially, it was to experiment with the new technology of NFTs with his visual art and music.
Thus Cuttini began to create his first work of art which was later exhibited on the platforms of KnownOrigin, and then SuperRare, Async Art and Medium.
Not only that, Cuttini went on to participate in a number of iconic group exhibitions such as "Cryptoart Revolution" in Paris in 2021.
Cuttini has also collaborated with industry-recognised artists such as e.g XCopywho was also supposed to be the one awarded #00, Moderats and bought #01 for 2 ETH of the famous Papercuts artwork in their digital version.
General NFT statistics show increases in the 1st quarter of 2023
Compared to the last quarter of 2022, Q1 2023 then increases in the total NFT marketconsolidating the strength of an industry that seemed to be settling down.
Data shows volume growth in Q1 2023 in both ETH and USD. Not only that, it number of users also increased from 11.23 million in Q4 2022 to 14 million in Q1 2023.
The reason for this growth can be attributed the emergence of Blurthe new NFT marketplace for professional traders that has attracted the engagement of the crypto community.
Not only that, in this period it was also the first appearance of Bitcoin Ordinal NFTs which has slowly captured the market. In this month of May, the number of Bitcoin Ordinal NFT subscriptions tripled from 3 million to 9 million.