Leap launches FinTech app in UAE to increase financial literacy
By Leandra Monteiro
Today
App for financial literacy
Children
Jump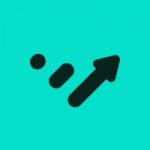 FinTech startup Leap has launched in the UAE to teach children and teenagers how to make better money choices.
The Dubai-based startup is on a mission to increase youth financial literacy and money management skills, targeting the under-18 unbanked population. The app is currently available to children between the ages of 6 and 18 in the UAE, with plans to expand to Saudi Arabia and Egypt.
Ziad Toqan, CEO and co-founder of Leap said: "Financial literacy is a core competence in life and, surprisingly, something that is not easily learned while growing up. Most kids get their first taste of financial responsibility when they go to college without supervision and knowledge of how to manage their money. But this need not be the case."
"At Leap, we are committed to changing this reality and empowering children as young as 6 to understand, value and manage their money. We are incredibly excited to launch our app and provide a platform where kids can truly learn how to earn, save and spend money responsibly, while preparing for a successful future."
After registering, parents and children can both log into the app for two separate experiences. Parents can instantly transfer pocket money to their children, track their children's spending habits and set up tasks for them to complete.
Separately, children will receive a Visa prepaid card linked to their Leap account. On the app, kids can set savings goals, analyze their spending habits and earn rewards for completing weekly tasks set by parents.
The app also has a "savings on autopilot" function, which automatically rolls over unused money at the end of the week – and places it directly in the children's savings account. This feature will motivate children to spend less during the week and reach their savings goal faster.
Jamil Khammu, COO and co-founder of Leap said: "In today's world it is difficult to keep children engaged. Therefore, it was important to us to make the experience both educational and fun while building Leap. We've made it super easy for kids to learn by doing away with the parental supervision necessary to help them along the way."
Previous article
Cellulant and Copia Global collaborate to enable payments for their diaspora and urban customers
read more
Next article
Flutterwave and Tobi Amusan collaborate to launch $end mobile for the African diaspora
read more