IRS includes Lithuania on approved KYC country list – what does it mean for the fintech hub?
Lithuania joins the US IRS list of KYC-approved jurisdictions, allowing fintechs to register as QIs, saving time and effort. The move also boosts the country's fintech sector.
The US Internal Revenue Service (IRS) maintains a list of jurisdictions with approved know your customer (KYC) rules. This list is crucial for financial institutions to be able to identify countries that have adequate frameworks for combating money laundering and the financing of terrorism.
The IRS regularly updates the list of countries that comply with the KYC rules. Financial institutions, including banks and other financial intermediaries, use the list to determine whether a country's KYC framework is robust enough to warrant further engagement. The list includes countries that have demonstrated a commitment to combating money laundering, the financing of terrorism and other financial crimes.
The list is also important for companies and individuals who carry out international transactions. It helps identify whether a foreign financial institution has an adequate KYC framework in place. In addition, the list provides guidance to taxpayers and tax preparers on the reporting requirements for transactions with foreign financial institutions in these jurisdictions.
Being on the approved list means that the country has demonstrated a commitment to implementing effective measures to reduce money laundering and financing risks, but no locality is considered completely free of these risks.
Overall, the IRS's list of jurisdictions with approved KYC rules is an essential tool for financial institutions and individuals to ensure compliance with anti-money laundering and counter-terrorism regulations.
A significant milestone for Lithuania
Lithuania has been accepted to join the US Internal Revenue Service (IRS) list of jurisdictions with approved KYC rules. As the EU's largest fintech hub in terms of the number of licensed companies, Lithuania will now benefit from a more secure and efficient exchange of financial information with the US. This is a significant milestone for Lithuania's fintech strategy. With this recent approval, what changes can we expect to see in Lithuania's fintech landscape?
Benefits for fintech
Following this acceptance, Lithuania's financial services now have the opportunity to be registered as Qualified Intermediaries (QIs) with the IRS. This makes it easier to do business with American counterparts, says Rolandas Juteika, Head of Wealth and Trading (EEA) at Revolut:
"Having a country on the IRS KYC approved country list greatly simplifies tax reporting on US investment income. This is beneficial for Lithuanian financial institutions that offer clients to trade in US financial instruments.'
As a QI, a fintech can handle necessary paperwork and communicate with the IRS on behalf of clients, saving them time and effort. In addition, the QI regime simplifies customer documentation, allowing KYC documentation to be accepted in lieu of US tax forms. It also allows customer information to be collected to the IRS, which preserves the anonymity of non-US investors.
Also, being added to the IRS KYC list means that financial institutions and other companies operating in the US can rely on the KYC information provided by financial institutions in Lithuania when conducting their own KYC due diligence.
A boost for development
Lithuania's fintech sector experienced impressive growth in 2022 with an 80% increase in overall banking revenue and a 19% increase in fintech employment. Lithuania's inclusion on the IRS KYC approved country list is expected to further boost the sector's development.
"The IRS approval is a stimulus for the development of financial products, especially when it comes to mediation for investors," says Andrius Merkelis, board member and head of AML at Fintech Hub LT. "It will undoubtedly encourage Lithuanian fintechs to develop investment services, and probably attract new fintech companies and investors to the country, since the presence of Lithuania in all "white" lists of the largest tax administrators is a sign that it is safe to invest in Lithuania .'
According to the Bank of Lithuania, in 2022 Lithuania's electronic money and payment sector provided payment services to more than 25 million customers across the EU. While payments have become the established base of the local sector, the country aims to accelerate the development of Wealthtech services.
"Vilnius is now one of the most important European fintech hubs, but we don't want to stop there," says Simonas Krėpšta, board member of the Bank of Lithuania. "In 2023, we will take another step forward with the help of new long-term sector guidelines, closer institutional cooperation and increased dialogue with the market players. This vision is shared by all key stakeholders – the government, the banking sector, fintechs and the facilitators of start-up ecosystems.'
About Invest Lithuania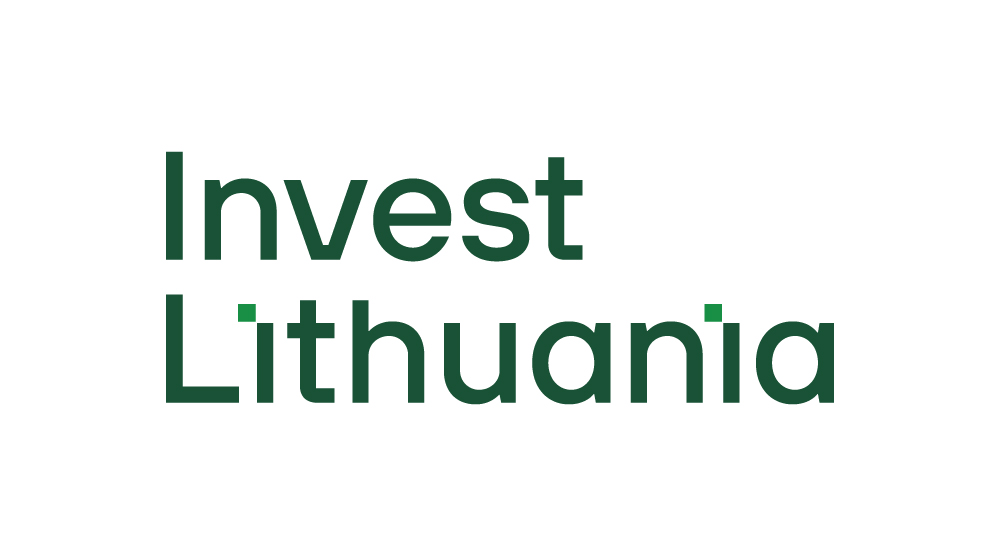 Invest Lithuania is the country's investment promotion agency and a one-stop shop that informs, connects and supports foreign companies in Lithuania, all for free.