XRP gains; Bitcoin Ordinals Bump NFT Sale; US investor sentiment up after positive default talks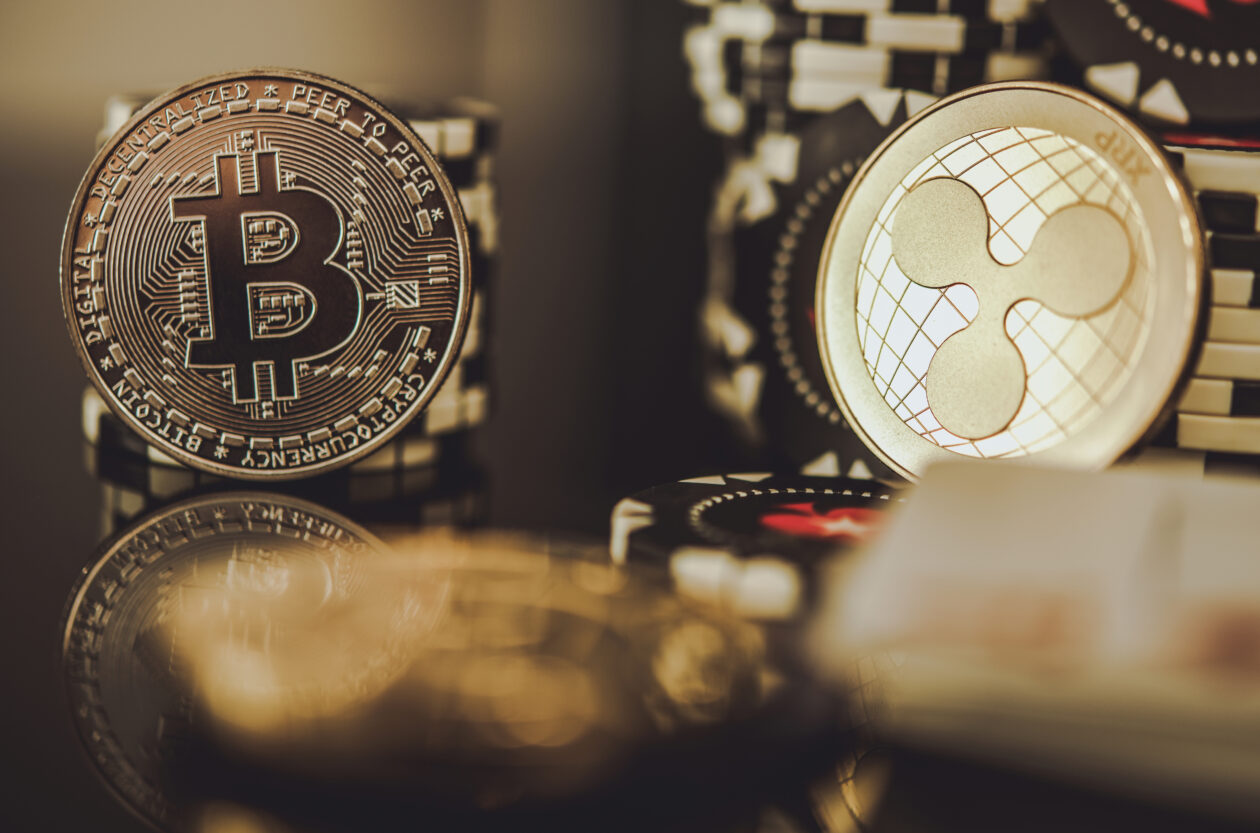 Bitcoin and Ether prices fell on Friday morning in Asia. After a bullish run, Litecoin joined most other top 10 non-stablecoin cryptocurrencies to record losses. XRP was the only winner. It recorded gains following the launch of its new central bank digital currency (CBDC) platform by issuer Ripple. US stock futures rose after a strong rally in regular trading on Thursday. Positive earnings reports, debt ceiling talks both played a role.
See related article: Is Tether untethered – or just dandy?
Ripple XRP provides unprecedented profit
Bitcoin fell 1.97% to US$26,852.75 in the 24 hours to 7:45 a.m. Friday in Hong Kong, down 0.67% over the past seven days, according to CoinMarketCap data.
The fall back below the $27,000 threshold indicated a return to a bearish trend after Thursday's rally. However, that trend should be short-lived, said financial analyst Tone Vays during an interview.
– I think we have reached the bottom. We are now in a halving cycle that tends to see Bitcoin go up with less than a year to the halving event."
Halving refers to a pre-programmed reduction in the rate at which new tokens are created, which reduces supply and can drive prices higher.
"We've had an extended bear market and it's just time for Bitcoin to rise again," Vays added.
Like Bitcoin, Ether fell 0.92% to $1,804.6. However, it posted an increase of 0.29% for the week.
Ripple XRP was the only winner among the 10 non-stablecoin cryptocurrencies. It gained 2.68% to $0.4607, while gaining 9.13% in the last seven days.
These gains followed an announcement on Thursday from XRP issuer Ripple Labs. The payment protocol and exchange network said it is launching a platform for a CBDC as part of Hong Kong's first e-HKD (electronic Hong Kong dollar) pilot program.
The Ripple platform will provide a "frictionless end-to-end solution for central banks, governments and financial institutions to issue their own digital central bank currency," according to a press release from the company.
Ripple will partner with Taiwan-based Fubon Bank on the project.
The announcement followed additional Ripple-related news earlier this week. On Wednesday, a US federal judge rejected a motion filed by the Securities and Exchange Commission (SEC) to prevent public access to the so-called Hinman document.
These internal documents relate to former SEC Director William Hinman's comments that Bitcoin and Ether are not financial securities. The decision is considered a victory for Ripple Labs in the ongoing legal dispute with the SEC. The regulator accuses them of offering unregistered securities.
Elsewhere, most other top 10 non-stablecoin cryptocurrencies were trading lower. Solana led the losers. It fell 3.4% to $20.36, but was up 0.37% in the past seven days.
Litecoin lost ground after a bullish week. It was down 3.37% to $90.77.
The Bitcoin-like cryptocurrency had seen a surge in interest recently. This was mainly due to congestion and higher transaction fees on the Bitcoin network associated with the current popularity of ordinals. The Litecoin network has also now seen its own surge in order inscriptions.
On the recent popularity of ordinals on the Bitcoin network in particular, Vays identified a solution to the operational problems it raises.
"The Bitcoin main chain wasn't really designed for this kind of purpose," he said. "Yes, the Bitcoin blockchain can be used for these types of projects. I just wish they were done on the Liquid sidechain."
The Layer 2 solution Liquid offers ways to incorporate word of mouth and other initiatives on the Bitcoin blockchain without increasing transaction fees, he added.
The total crypto market cap fell 1.44% in the last 24 hours to $1.12 trillion. Total trading volume lost 6.46% to $32.07 billion.