Red Bull Doodle Art World Final NFT Collection – Info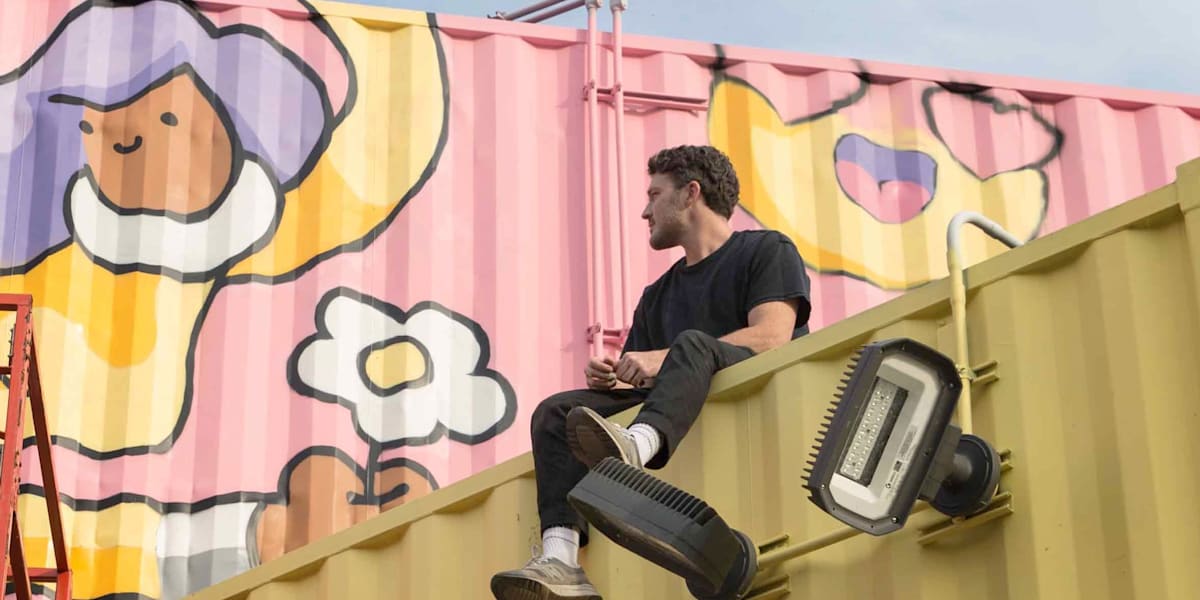 Talk about 'mint' condition. The new Burnt Toast x Red Bull Doodle Art collection combines the artistic vision of Canadian artist Scott Martin, better known as

Burnt toast

featuring the doodle designs of the fast-rising talents who are national winners in the

Red Bull Doodle Art

2023.
All 61 collaborations were designed specifically with the NFT format in mind – created through the process called minting – and will go live on the Nifty Gateway online marketplace on May 26, 2023.
If you want to know more about NFTs, check out this useful

guide

.
Every time Burnt Toast creates a new piece, the art world takes notice. His creations are collected by celebrities and other art lovers, and when he launched his Doodles collection of 10,000 NFTs in 2021, it sold out in minutes. Given that the artist is passionate about creating inclusive artistic communities, it's no surprise that he was keen to collaborate with this year's Red Bull Doodle Art participants and will also be one of the judges to decide the 2023 winner at the World Finals in Amsterdam.
"When I was told about this, I jumped at the opportunity," says Burnt Toast, explaining that he sees the partnership not only as a way to give back, but also a chance to gain inspiration himself by experiencing the artistic the influence of cultures from around the world.

The global Red Bull Doodle Art competition invites students and creatives to let their minds wander and express themselves in imaginative doodles. All it takes to enter is pen and paper, and in this 2023 edition, over 120,000 participants worldwide submitted their best doodles. From these entries, local expert judges determined a single national winner in 61 countries.
For each of these winners, the collaboration with Burnt Toast was part of the preparation for the world final. Each national winner chose one of five doodles provided by the Canadian artist to incorporate into their own doodling, creating a new piece for display in the event's public gallery in Amsterdam.
That's where the judging panel – which also includes British artist Mr Doodle (Sam Cox), 2017 Red Bull Doodle Art winner Ayaka Toyomasu from Japan and Dutch entrepreneur and digital creator Anna Nooshin – will select the global winner for 2023, based on the criteria of creativity, artistic skills and the way the doodle conveys a feeling of loving life.
Straight from the World Final gallery, the 61 collaborative NFT doodles will make up the Burnt Toast x Red Bull Doodle Art collection, which will be available globally for an open release on Friday 26th. May, starting at 14.00 CET on

Nifty Gateway marketplace

.
Part of this story
Red Bull Doodle Art
Where does your mind take you?