How OG User Traded JPEG for Bitcoin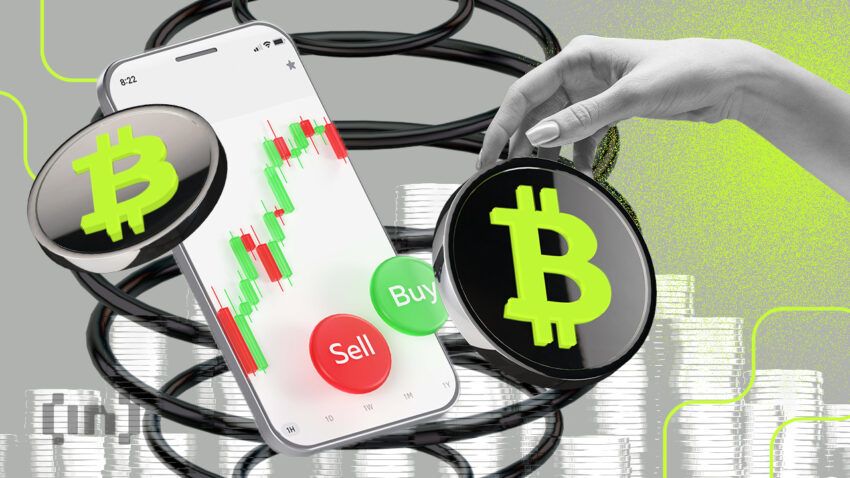 As Bitcoin Pizza Day approaches, the community is engaged in a conversation about one of the first Bitcoin transactions, wondering if it involved the purchase of a JPEG.
Bitcoin Pizza Day is celebrated on May 22 to mark the first occasion when Bitcoin (BTC) was used to make payments. But a screenshot from a Bitcoin forum is circulating widely on Twitter.
First Bitcoin Trade: A picture worth 500 Bitcoin?
Sabunir, who wanted to try Bitcoin transactions, posted on the forum that he was willing to sell a desktop wallpaper for 500 BTC (about $1 in 2010). He wrote on January 24, 2010:
"To get the picture, please send the coins to me and then send me a private message indicating the time you sent them. I will reply to your private message with a link to the picture.

The image I am selling is my own creation, with a resolution of 1280×960 – great for desktop background."
Satoshi Nakamoto, the creator of Bitcoin, also joined the conversation to facilitate trading.

The community was not willing to pay
A month after Sabunir's post, the offer received less interest, so he asked questions to narrow down future attempts on February 9, 2010. A forum user, SmokeTooMuch, responded that he was not interested in spending money on the loss.

But on February 24, 2010, Sabunir's wallet received two transactions, one for 100 BTC and another for 500 BTC.
The community has been discussing that if the transaction was due to the sale of a photo, it would predate the infamous Bitcoin transaction of 10,000 BTC for two pizzas.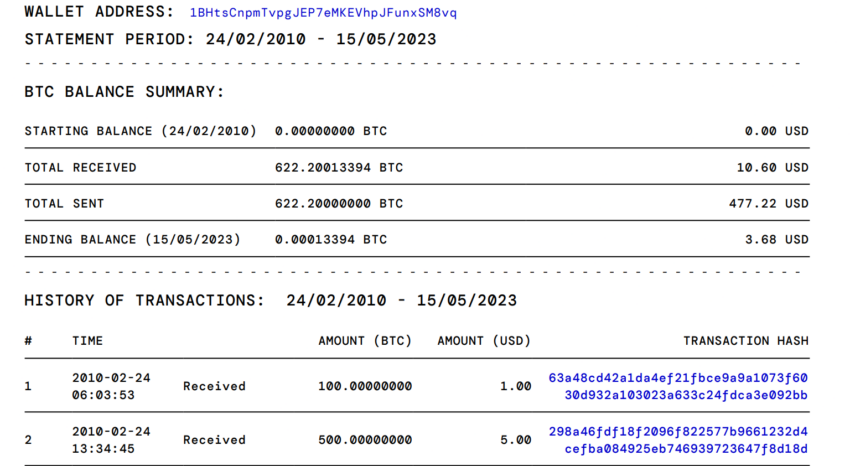 However, others argue that these transactions were for a donation rather than the sale of a JPEG. Adding to the argument, a Twitter user claims that the first transaction worth 100 BTC was received seven minutes before the donation request.
Perhaps only Sabunir can provide clarification on the much talked about Bitcoin transaction.
Meanwhile, over 6.8 million Bitcoin Ordinals inscriptions have been minted to date, according to a Dune dashboard.
Ordinals technology allows data such as text, audio and video to be entered into Satoshis, the smallest unit in BTC, thus making Satoshis unique.
Do you have something to say about the first Bitcoin trade or something else? Write to us or join the discussion on our Telegram channel. You can also catch us on TikTok, Facebook or Twitter.
For BeInCrypto's latest Bitcoin (BTC) analysis, click here.
Disclaimer
In accordance with the guidelines of the Trust Project, BeInCrypto is committed to objective, transparent reporting. This news article aims to provide accurate, timely information. However, readers are advised to verify the facts independently and consult with a professional before making any decisions based on this content.