Has Blur already supplanted Opensea as the most used Nft marketplace? What data says about Opensea vs Blur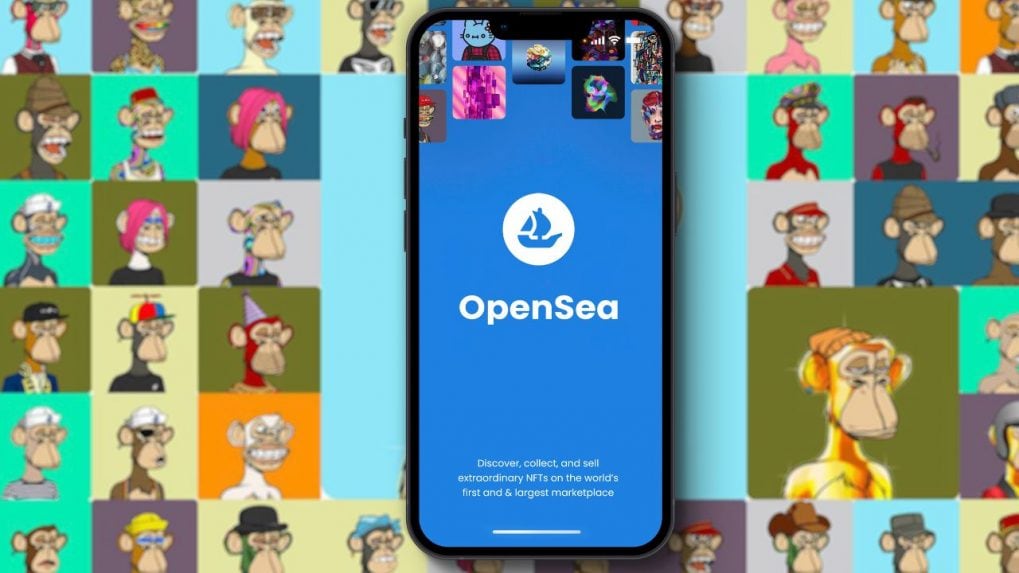 Launched in October 2022, Blur is a non-fungible token marketplace that operates on the Ethereum network. In other words, the platform enables one to create, buy and sell NFTs, all while charging zero fees.
The battle for the world's top non-fungible token marketplace has always had a clear winner, OpenSea. For the longest time, one of the few marketplaces that could match the volumes was LooksRare, but even that debate has been settled in favor of OpenSea.
However, a new entrant called Blur changed the landscape just a few months after its launch. Blur's volumes have surpassed the volumes of OpenSea in recent times, which makes a strong argument for becoming the NFT market leader. But what does the data say? Has Blur already surpassed its predecessor or does OpenSea still have the bragging rights? Let's find out.
What is Blur?
Launched in October 2022, Blur is a non-fungible token marketplace that operates on the Ethereum network. In other words, the platform enables one to create, buy and sell NFTs, all while charging zero fees.
But where Blur really sets itself apart from the competition is through the help it provides to advanced and professional NFT traders. Some of Blur's notable features include a batch shelf and floor-sweeping transactions, allowing users to create multiple NFTs at once instead of minting them one by one.
Portfolio analysis tools, marketplace aggregation, and swiping and sneaking tools are some other ways Blur attracts sophisticated traders.
The platform made headlines in February 2023 after its much-anticipated native token, BLUR, debuted on the market. About 12 percent of the coin's circulating supply (maximum supply of $3 billion) was sent to users, some of which were worth millions of dollars.
Currently, BLUR's market capitalization is around $233 million, making it among the top 150 cryptocurrencies in the world.
From a utility perspective, the ERC-20 governance token (BLUR) gives voting rights to holders, making its launch a significant development for Blur's push towards decentralization.
Blur VS OpenSea
When a new entrant enters the market, its business is typically shaped by what the market leader has to offer. However, the opposite happened when Blur started to make a name for themselves late last year.
During that time, market leader OpenSea adopted several measures to deal with the Blur threat. Initially, OpenSea prohibited NFT collections minted on the platform from being displayed on Blur, as the latter did not enforce royalties to its users. In simpler words, Blur gives users the choice of whether or not to pay royalty-related fees.
OpenSea had to change its strategy and adopt a zero-fee model with optional creator royalties to match Blur.
A few weeks after its launch, Blur had already started eating into the market share of its peers. According to CoinGecko, Blur's total trading volume of $23.39 million soon after launch gave it a market share of 4.2 percent. But just two months later, Blur's share of the pie rose to 23.5 percent, displacing Magic Eden as the world's second largest NFT marketplace.
The dynamics continued to shift in favor of Blur even in 2023. According to CoinGecko, Blur now has a market share of 56.8 percent compared to OpenSea's share of 36.50 percent, making it the leader in the NFT marketplace segment.
Current scenario
Yes, in retrospect you can argue that Blur is the market leader based on market share alone. However, that is only one side of the story. For the sake of this argument, let's split the match between OpenSea and Blur into two segments. Total users and trading volume in the short term against all-time total users and trading volume. This will help level the playing field.
According to data tracker DappRadar, Blur wins on most counts in the short term. Over the 30-day time frame, Blur's average selling price for NFTs came in at nearly $2,500, representing a volume of $443.15 million.
In comparison, OpenSea's 30-day figures showed an average sale price of $109, along with a trade volume of $186 million. Even on the weekly and daily time frames, Blur emerged as the clear winner in terms of volumes and average selling price.
Meanwhile, the number of active traders on Blur is significantly lower than that of OpenSea, with 38,300 active traders in the last 30 days compared to 382,000 on OpenSea.
However, most of these numbers change drastically when you switch to the time frame of time. OpenSea's all-time traders came in at around 4.4 million, compared to just 256,350 on Blur. Furthermore, the all-time trade volume of $35.58 billion on OpenSea is significantly higher than the $4.69 billion on Blur.
What to do with this data?
Despite having fewer traders than OpenSea in the short term, it is clear that Blur's traders make more valuable trades on the platform than OpenSea traders. However, OpenSea still boasts an all-time higher trading volume and user count due to the early mover advantage. Simply put, Blur dominates the game in the short term, but OpenSea maintains its legacy over a larger time frame.
Another aspect to consider here is Blur's airdrop. Essentially, the platform pays users to increase volume, which, while effective in the short term, can prove fruitless if users don't stick with it.
Conclusion
The winner between OpenSea and Blur depends on which timeframes and metrics you look at. All in all, the answer to the OpenSea VS Blur debate is subjective. What will decide this battle is how both platforms manage to find new revenue streams in the coming years, especially now that they operate on zero-fee models.