DJs Polo & Pan put a new spin on chess piece NFTs in the Immortal Game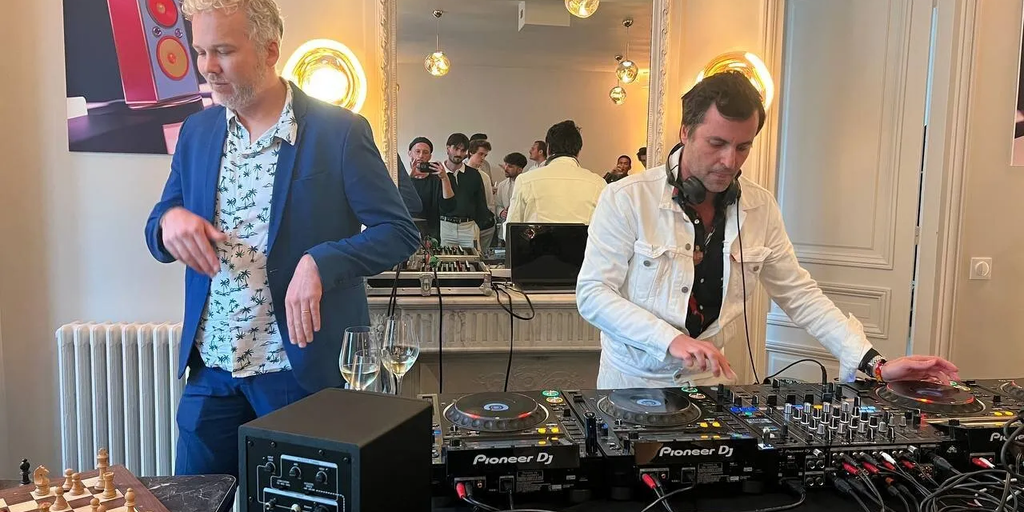 You've never played chess like this before.
In a new crossover, chess video game Immortal Game and electronic musicians Polo & Pan have teamed up to put a lively new twist on the 1,500-year-old board game.
The merger will see the launch of a limited edition collection of 500 unique digital chess pieces sold as NFTs on the Ethereum scaling network Polygon.
Immortal Game is a fast-growing Web3 project in the "game to earn" genre, offering players rewards in the form of CMT tokens for winning games and moving up the game's leaderboards.
The French electronic music group Polo & Pan was formed in 2013 by Paul Armand-Delille, also known as "Polocorp", and Alexandre Grynszpan, better known as "Peter Pan".
The duo's music boasts a distinctive style that mixes electronic music with tropical and world music elements. The co-designed chess pieces also draw on the same playful and vibrant aesthetic of the artists.
Polo & Pan, Immortal Game chess pieces. Source: Immortal Game/Polo & Pan.
Leveraging Web3 technologies, Immortal Game adds strategic depth to the timeless game of chess. Known as "Immortals," the unique tokenized digital chess pieces at the core of the game are linked to optional missions that promote specific play styles.
The Polo & Pan designed NFT chess pieces unlock new missions, grant access to private tournaments and offer visual animations and soundtracks from the artists.
Holders will also get access to real-life benefits, including concert tickets, curated Spotify playlists, the ability to play online against Polo & Pan, and voting rights on future collections.
Queen chess piece from the collection. Source: Immortal Game/Polo & Pan.
"Our vision is that chess is more than just a game. It is a cultural phenomenon and a platform that draws inspiration from music, art, sports and entertainment," said Thomas Zaepffel, co-founder and CEO of Immortal Game. Decrypt.
"We are thrilled to be working with Immortal Game on this exciting new project," Polo & Pan said in a prepared statement. "As long-time fans of chess and games, we are excited to bring our music and aesthetic to this new digital medium."
Chess goes Web3
Immortal Game Seeks brings chess to a wider audience, promoting a unique intersection of artists and players in the digital realm.
"Online chess has been around for 15 years and our goal is to reinvent the online experience for players through the use of blockchain and NFTs," said Zaepffel. "We also intend to foster a sense of community, which Web3 facilitates."
Digital chess has a huge audience, with an estimated 800 million players globally and 20 million games played online daily on various platforms, Zaepffel explained. The game's popularity soared early in the COVID-19 pandemic and was further fueled by the Netflix series "The Queen's Gambit," whose producer Scott Frank now advises Immortal Game.
Chess has received something from one cool factor too, with many Twitch channels live-streaming games with stars, some of whom are still very young. One such star is 17-year-old Elliot Papadiamandis, an international chess champion who has served as an ambassador for the Immortal Game for a year.
"This platform is not exclusive to professionals; anyone can play and potentially earn money," said Papadiamandis Decrypt. "Additionally, the introduction of quests, especially in Blitz games, is a new feature that enhances the gaming experience, making the fun of chess accessible even to those who may not be experts in the game."
Starting last Friday, collectors and fans have one week to sign up to an approval list on Immortal Games' platform for the opportunity to acquire these unique Polo & Pan co-designed digital assets. The official sale starts on May 19, with 400 NFT pieces priced at $39 each and 100 special editions at $399 each.