Crypto firm with links to parliamentary groups appears to have disappeared | House of Lords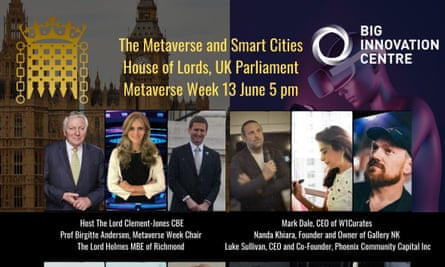 A cryptocurrency investment firm with links to two all-party parliamentary groups (APPGs) appears to have disappeared, leaving some investors to fear they have lost tens of thousands of pounds and raising the possibility of more questions about the role of APPGs in Parliament.
Phoenix Community Capital established itself last year as a cryptocurrency project and investment scheme, which it said was at one point valued at $800m (£665m). It was a sponsor of one APPG and its co-founder, Luke Sullivan, spoke at an event for another APPG, as well as appearing as a panelist for events hosted by parliamentary peers.
However, the company appears to have disappeared last September, with its website going offline and its investment portfolios, known as "nests", becoming inaccessible to an estimated 8,000 investors after that date.
Some investors, including a former Premier League footballer, claim to have lost tens of thousands of pounds each.
Some of the firm's assets and name appear to have been sold to a new company run by a person called "Dan", which has told investors it has no obligation to them but will still try to give them some return .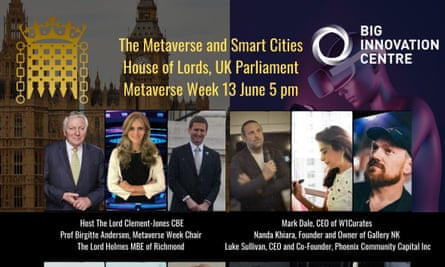 Asked what had happened to the company and its investments, Sullivan said he would respond if the Guardian flew to the Philippines to discuss it further. He criticized The Guardian for making "a number of factual errors" and said he was not given the opportunity to "clarify the real facts", then said he could not respond to a further request for comment.
The company had promoted itself online by referencing the links to the House of Lords, APPGs and parliamentarians.
The situation is likely to fuel concerns about the companies' use of parliament and the APPG system to give themselves prestige and access to politicians without much scrutiny.
APPGs are informal groups in Parliament formed by MPs and peers to discuss topics of particular interest, from countries to economic sectors. They must be chaired by MPs, but are often run or funded by lobbyists and corporate donors who want to influence government policy or gain credibility.
It also shines a light on the rise of lobbying by MPs and peers from the crypto sector as the government considers the matter to bring it under regulation. The sector is largely unregulated and the Financial Conduct Authority has repeatedly warned investors that they risk losing all their money.
Phoenix Community Capital, which was based in the US, gave £5,000 last year to APPG on blockchain – the technology behind cryptocurrencies, but which also has other uses.
The company appeared on APPG's website as one of the company's "partners". The group is led by Martin Docherty-Hughes, a Scottish National Party MP who said he had no contact with or knowledge of Phoenix.
Separately, Phoenix Community Capital had links to APPG on metaverse and web 3.0, led by Manzila Pola Uddin, an unaffiliated peer who was previously the Labor Council leader.
Sullivan was a guest speaker at an event hosted by the APPG at a location called "Magna Carta Island" in Surrey in the summer of 2022.
Earlier in the year, Lady Uddin was the parliamentary sponsor of a breakfast event hosted by the company on the House of Lords terrace, where industry people were presented with awards.
In a video shot on the terrace, Sullivan was praised in opening remarks by Uddin, who said he was "an expert and I know he is very deeply committed to strengthening the community".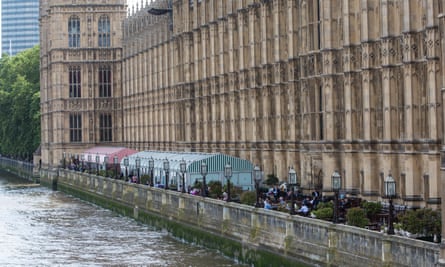 He also appeared at two non-APPG panel events at the Palace of Westminster alongside people associated with the APPGs for an event called "metaverse week", one of which was hosted by Tim Clement-Jones, a Liberal Democrat peer.
The founders of Phoenix Community Capital, including Sullivan, who was based in the UK, appear to have left the company in September, and a now-deleted message on its Twitter feed said it was under new management. Some investors claim to have lost more than $100,000 each.
The new incarnation of the company, controlled by "Dan", released a message on an Internet forum last October that said about 1,000 investors had made positive returns totaling about $57 million, while about 7,400 were in the red at $87. m.
The new company has not responded to requests for comment, but "Dan" has told investors he will try to give them some return even though he has no obligation to do so, and has dropped small amounts worth $100 to $1,000 to some of the worst-affected investors.
In the case of Phoenix Community Capital, investors bought tokens of a cryptocurrency called fire and 10 tokens gave the investors a "nest".
Each nest yielded a return of 0.225 fire tokens per day – meaning they would recoup their initial investment within 45 days and continue to accumulate more. Four tokens were highly valued earlier in 2022, but by the summer they had become almost worthless – and anyway, investors can no longer access their accounts to sell off tokens.
Under the project's structure, the company used seven out of every 10 fire tokens from each nest to pay rewards to other investors and two out of 10 to invest in new crypto projects, while one out of 10 went into a "liquidity pool". It insisted that this approach was sustainable, but the investment projects did not appear to have paid off when the company's website went offline.
One investor, Alan Rogers, a former Premier League footballer, said he had lost an investment of around $50,000 and believed the founders were no longer involved.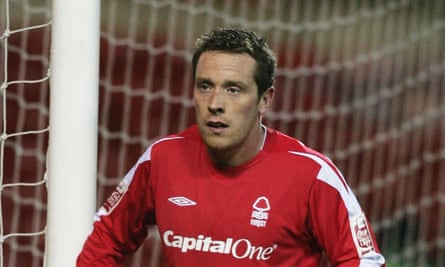 Another investor told the Guardian: "I lost about £5,000 – I got greedy buying the nests. The returns were ridiculous to be honest… Obviously people just kept buying more nests with the returns instead of cashing out."
A third investor, Jonathan, who did not want his surname published, said he was an early investor and had got out early without losing money, but some of his friends and relatives had invested and lost tens of thousands of pounds.
"Luke always used to say he had been homeless and now he just wanted to get as many people to eat at the big table as possible… I know some lost over $100,000 each. People were really burned."
APPG on blockchain, whose secretariat is a think tank called the Big Innovation Centre, distanced itself from Phoenix Community Capital, although it acknowledged the £5,000 sponsorship.
Prof Birgitte Andersen, of the Big Innovation Centre, said it was "wrong to bring APPGs into the Phoenix Community Capital controversy", adding: "There is no connection." She said the company "did not participate in APPG blockchain proofs to my knowledge" and that APPG and its secretariat "behave transparently, ethically, and our proofs and expert speakers add to evidence-based decision-making for policymakers".
Docherty-Hughes said: "I have spoken on several occasions in the House and elsewhere about the harmful use of opaque funding in our politics, and the loopholes that still exist which allow individuals and companies to influence the political process without the necessary scrutiny. It has been clear to me for a while that APPGs are one such back door that has been left wide open, giving access and privilege around parliament to people who really don't deserve it.
"[…] The vast majority of APPGs, including those of which I am a member, would have nothing to fear from stricter regulations that ensured transparency and accountability in the process of funding this important work."
Clement-Jones said he had been asked to chair the meeting in Parliament because of his interest in the metaverse, that it was not an APPG meeting and that Sullivan was one of nine speakers.
"In retrospect, it's regrettable that he was on the panel, but I'm not sure what due diligence you're suggesting is necessary or feasible in these circumstances," he said.
On behalf of the APPG on the metaverse, Uddin said: "Mr Sullivan has not been involved with our APPG at any time or capacity and certainly did not seek permission or inform us before he referred to the APPG on the metaverse and web 3.0." Asked for further comment to Sullivan's appearance as a speaker at an APPG event, she said she had made introductory remarks at the start and was not part of any panel discussion with any other speakers.
Hosting a company-sponsored breakfast, she said: "I was informed by the organizer that Mr Sullivan was an expert in his field and involved in schools and committed to improving technology education in the community. I simply repeated the information I was given at the meeting."