Coinbase CEO supports NFT campaign "Stand with Crypto".
by James · May 24, 2023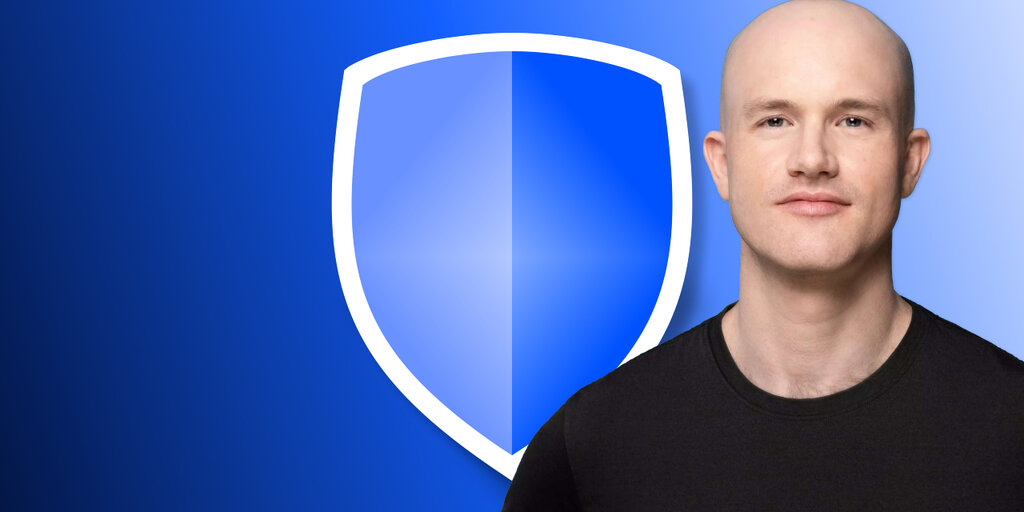 Coinbase CEO Brian Armstrong has backed a campaign urging the crypto community to unite in efforts to get the government and regulators to establish clear rules for the nascent industry.
The crypto exchange boss took to Twitter late Monday to share that he had created a "Stand with Crypto" NFT on the Zora market.
"The Stand with Crypto memorial NFT is a symbol of unity for the crypto community seeking sensible crypto policy," the NFT description reads.
NFT displays a blue shield, symbolizing a unified effort to protect and promote the possibilities of cryptocurrency.
"The Blue Shield not only shows your support for the cause, but also that you are part of a growing community that believes in the future of crypto. This is a purely commemorative open-coin NFT and has no intended utility or value," it said on the project's page on Zora.
The crypto community "fired up"
In a separate Twitter threadsaid Coinbase that "the community is clearly fired up about sensible crypto policy."
The exchange added that those wishing to join the campaign can do so by minting a commemorative NFT and adding a shield emoji next to their Twitter username.
According to Coinbase, all proceeds related to the "Stand With Crypto" NFT collection will be donated to "approved organizations," including crypto lobbyist and educational organizations, such as the DeFi Education Fund, Blockchain Association, CoinCenter, and the Blockchain Foundation.
The move came hours after the US's largest crypto exchange filed a lawsuit against the US Securities and Exchange Commission (SEC) seeking to force the agency to publicly respond to a nearly year-old petition on the crypto regulation.
Added in July 2022 after the SEC claimed that nine tokens were available on Coin base were unregistered securities, the Coinbase petition sought answers to 50 specific questions that would provide "clarity and certainty regarding the regulatory treatment of digital securities."
According to Coinbase general counsel Paul Grewal, the SEC is required by law to respond to petitions "within a reasonable time."
"We are simply asking that the court order the SEC to respond at all, which they are legally obligated to do," Grewal wrote in a blog post Monday, adding that Coinbase is not asking the court to tell the commission how to respond.
Stay up to date on crypto news, get daily updates in your inbox.