Blockchain Social Manila highlights how the Philippines can leverage blockchain technology
width="560″ height="315″ frameborder="0″ allowfullscreen="allowfullscreen">
BSV has officially entered the Philippines and the recent Blockchain Social Manila is proof of this. Personalities such as Elas Founder Brendan Lee, nChain Executive Chairman Stefan Matthews, and Philippines BSV Blockchain Ambassador and Country Director of nChain Nicholas King attended the event with the aim of explaining how the Philippines government and private sectors could leverage the original Bitcoin protocol – Bitcoin SV .
Digitization through blockchain meets Manila
Held at Manila House in Bonifacio Global City in Taguig on October 24, Blockchain Social Manila brought together global thought leaders, industry players, government officials and digital currency enthusiasts – including Brian Cu, the former CEO of Grab Philippines.
Cu, now the co-founder and CEO of a community group platform called SariSuki, shared with CoinGeek's Claire Celdran how the platform works with daily food items and how blockchain can be used to make it more efficient.
"Blockchain really caught my attention because of its community building aspect and I'm convinced that blockchain is here to stay. I like BSV because it's a tier 1 project… from what I've heard tonight, is something interesting and something that can really go a long way, he said.
Philippines Blockchain Adoption
Lee started his speech with an interesting question: "What is the use of a blockchain?"
He then explained the history of Bitcoin and how blockchain works, saying: "Everything that's built, everything that runs today, or at least a good 90% of it, runs on paper. What we have with Bitcoin is a way to create a new form of document on, with a new medium [that] is instantaneous [and] cheap."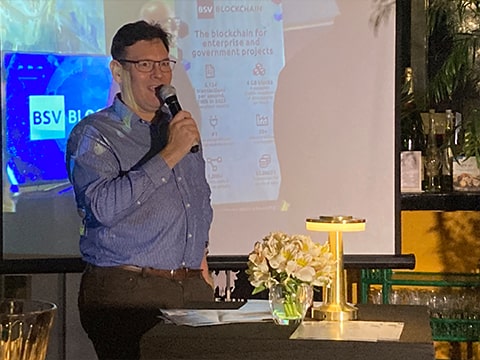 The Philippines is still very dependent on paper, especially when creating transactions, Lee said. Blockchain could replicate the process digitally and instantly.
"The Philippines is a place where really everything goes on paper. And every time you go to do something, there's a piece of paper that someone has to pull out and fill out. And really what blockchain offers us is a way to streamline any process that uses paper and turn around there and without breaking the continuity of that process," explained Brendan.
Education leaders like Jonathan Dayao, vice president for administration at Mapua Malayan Digital College, saw Filipinos' appetite for blockchain. He agreed with what Brendan said, conveying that transactions in the Southeast Asian country can be expensive and tedious.
"I have always seen that transactions are very expensive. It takes a lot of time. With this new one [blockchain] technology, it will be cheaper. Transactions are done faster. So I think it's going to be a good platform for us to be able to do some testing," he explained.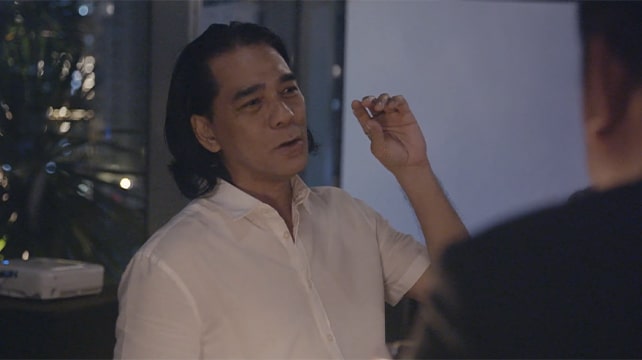 In closing, King, who was recently appointed BSV Blockchain Ambassador for the Philippines and Country Director of nChain, revealed that he has spent over a decade in the country and has seen how tech-savvy Filipinos are. He praised the Philippines' young demographic and how they are embracing digital innovations like Bitcoin and blockchain.
"The younger people are really accepting the whole digital economy. And really, blockchain is going to drive so much of that," he noted. "I see an amazing opportunity to work with Filipino companies, [and] with the Philippine authorities to really drive the BSV blockchain into life here," concluded Nicholas.
Watch: nChain's Stefan Matthews tells CoinGeek Backstage why the Philippines has the most to gain from blockchain adoption
width="560″ height="315″ frameborder="0″ allowfullscreen="allowfullscreen">
New to Bitcoin? Check out CoinGeeks Bitcoin for beginners section, the ultimate resource guide for learning more about Bitcoin – as originally envisioned by Satoshi Nakamoto – and blockchain.