Authorities globally were initially hesitant to adopt blockchain when they assessed the feasibility of the technology. Over the last few years, all this has changed and they have become the most aggressive users of the technology. At the BSV Global Blockchain Convention in Dubai, a panel moderated by Jimmy Nguyen talked about blockchain for the digital transformation of nations and shared how their countries are integrating the technology.
The panelists were Kashifu Inuwa, the Director General of Nigeria's National Information Technology Development Agency (NITDA); Dana Al Salem, SPiCE VC Advisor and Founder of FanFactory; and Experts Vision Consulting's chairman Dr. Basim Zafar.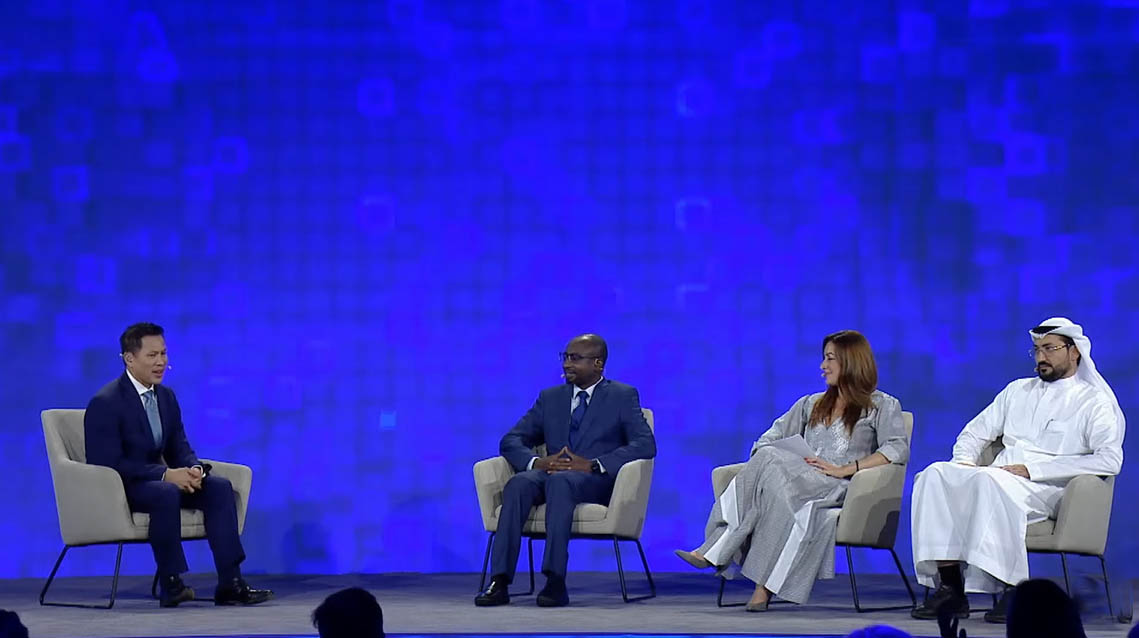 In his role, Kashifu works to accelerate the adoption of new technology in Africa's largest economy, while helping to protect consumers from the pitfalls. As he shared with the participants, digital transformation for Nigerians manifests itself in two ways – improving existing legacy processes and services and designing new ways to solve their challenges.
The Nigerian government has been very welcoming to the blockchain, despite its checkered history with digital assets. Kashifu has explored the integration of the technology into multiple sectors including identity management, public engagement, record keeping, financial inclusion, electronic voting and more.
To position Nigeria for maximum gains from blockchain, NITDA has pushed for the establishment of a blockchain advocacy group to push for adoption in the private and public sectors. There is also anchoring for the implementation of a legal framework that will lay the foundation for the introduction of blockchain.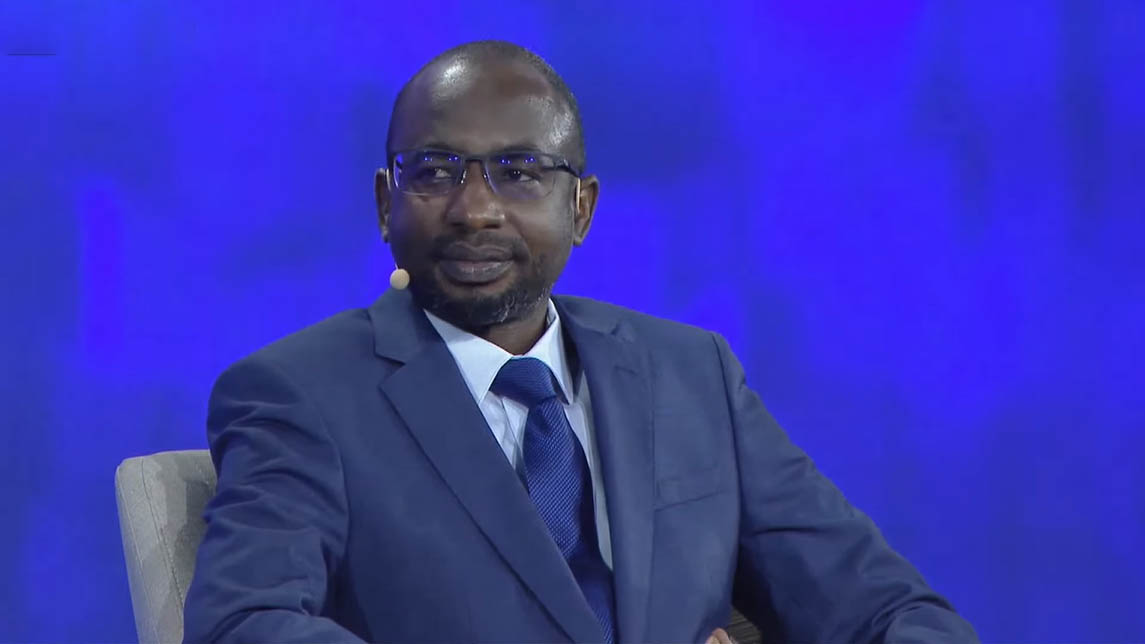 "…we call it developmental regulation because this technology is new. We don't want to enforce regulations that will stifle innovation. That's why we're working with (blockchain) startups to co-create regulations. We need to understand the use cases before we regulate," Kashifu said.
Nigeria is also looking to launch a regulatory sandbox for blockchain startups to spur the growth of the technology.
As the only woman on stage, Dana was quick to observe that blockchain could change the fortunes of women globally. Currently, over 40% of all women are unbanked and own less than a fifth of all land globally despite making up around 50% of the population.
"I think there's something to be said about the inclusion of women and how blockchain can help with financial inclusion, identity management, bank accounts. If you had smart contracts around weddings, you wouldn't have inheritance disputes," she said.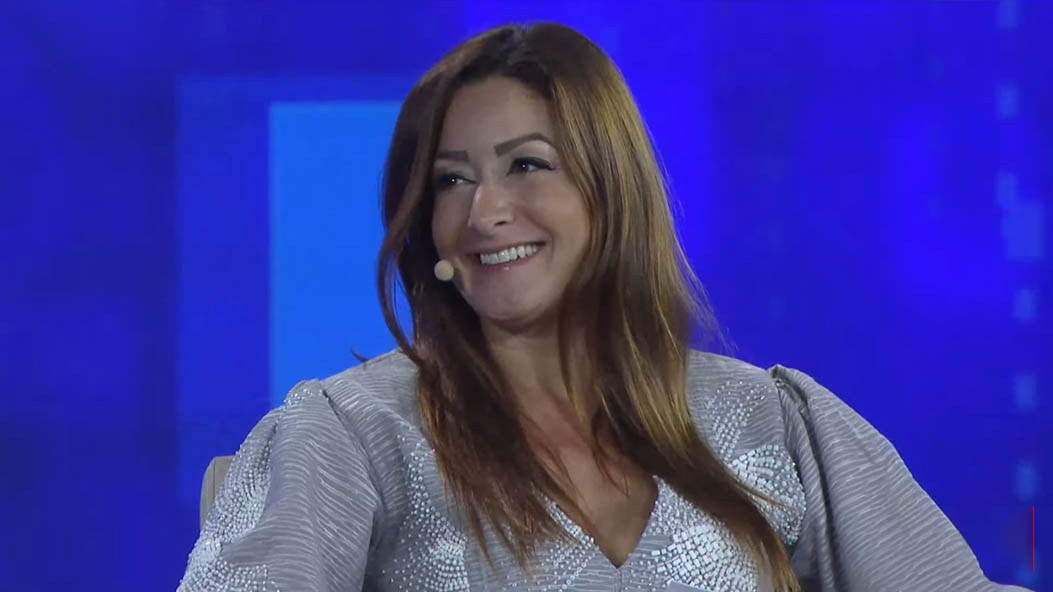 Dana has lived in several countries, one of which is Morocco. She believes the North African country can greatly benefit from blockchain technology in notary services, financial services, distribution and trade in renewable energy and more.
Dana believes that the supply and logistics industry would be the biggest advantage in Panama, where she has also lived. The Central American country derives approximately 80% of its GDP from the service industry, with the Panama Canal making up the bulk of it.
Dr. Basim's EVC consultancy specializes in working with government agencies in Saudi Arabia on digital transformation. As he told the audience, blockchain has a big role to play and the Saudi government is sparing no expense in exploring the technology.
The Saudi Arabian Monetary Authority, the country's central bank, is one of the public agencies exploring the technology. The government is also integrating blockchain into its customs sector to increase efficiency and cut costs.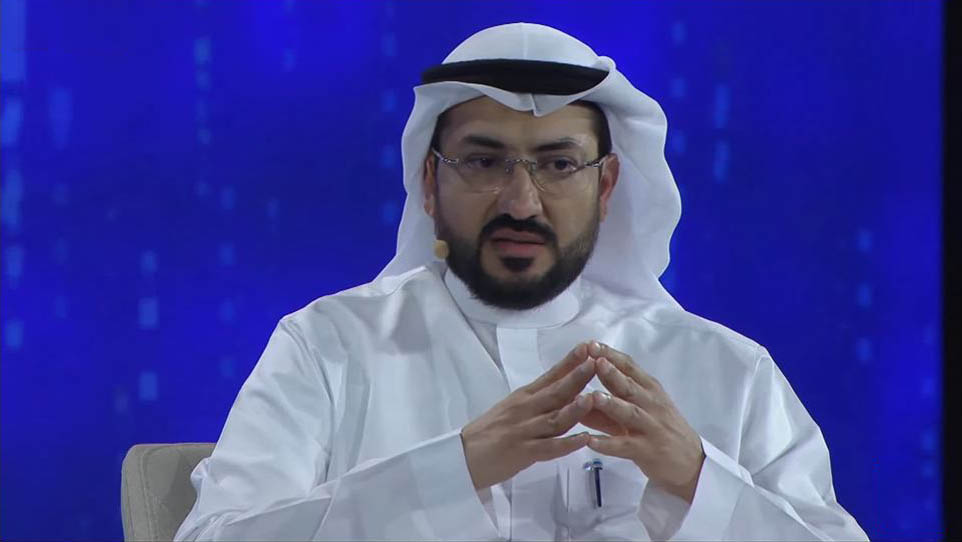 For Saudi Arabia, religious tourism is a central part of the country, both from a social and economic perspective. As Dr. Basim observed, COVID-19 has seen the country cancel the last two annual Hajj pilgrimages to Mecca. But with vaccinations easing travel, over one million Muslims made their way to the country this year. He noted that blockchain could play a key role in managing such travel and verifying vaccinations.
Dr. Basim, whose consulting firm jointly launched B Venture Studio with the BSV Blockchain Association this year, has become a key ally of Bitcoin SV and has played a major role in its explosion in the Middle East.
As he told the audience, BSV's unlimited scaling was a key factor as this allows applications built on it to transfer massive amounts of data seamlessly. In addition, the transaction fees are very low, and for public applications this is an important consideration.
Watch BSV Global Blockchain Convention Dubai 2022 day 1 here:
See BSV Global Blockchain Convention Dubai 2022 day 2 here:
See BSV Global Blockchain Convention Dubai 2022 Day 3 here:
New to Bitcoin? Check out CoinGeeks Bitcoin for beginners section, the ultimate resource guide for learning more about Bitcoin – originally envisioned by Satoshi Nakamoto – and blockchain.