9 FinTech tweets you should see!
By Edlyn Cardoza
Today
Axis Bank
BOIPA
Cross-border investment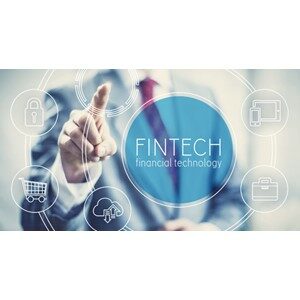 Social media platforms can offer insights that help FinTech companies analyze consumer behavior and preferences, the most critical factor of today, as well as trends in the industry.
With the digital landscape constantly evolving, it has become crucial for financial institutions to offer services that meet consumers' changing needs, and interaction channels such as social media can bridge this gap.
Here are 9 tweets from this week that fintech enthusiasts should watch:
The NYSE is a home for global leaders to unite.
We were proud to welcome HE Fumio Kishida, Prime Minister of Japan.
After the closing bell, the NYSE was honored to sign a Memorandum of Understanding with the Tokyo Stock Exchange.
#NYSEinstitute
#HamiltonReserveBank and #Mastercard released a joint press release announcing a global partnership to power secure #payments with speed worldwide for our #customers.
BOIPA is now integrated with @galatechnology, an innovative development team supporting the business process #digitalpayments
#SOTpay, an award-winning pay-by-link solution, supports #PCI compliant payments across a range of platforms
Palazzo Versace, a luxury hotel in Dubai, accepts crypto payments.
#digitalpayments #dexacoin #sosial #crypto #blockchain #sosialemedia #cryptonews #metaverse #cryptocurrencies #socialmessenger #fintech #cryptocurrency $DEXA @DEXA_COIN
Nextep has partnered with Pax Digital Payments #crypto #cryptocurrency #NEXTEP #cryptoworld #blockchain #pax #digitalpayments
"Together [with Finastra], we bring the benefits of our global network to thousands of banks globally, offering a wide range of new and existing case studies to clients." ꟷ Ruben Salazar Genovez, SVP, Global Head, @Visa Direct
Axis Bank starts digital lending based on the Account Aggregator Network
Our "bank in a box" BankWare product is a "customer centric", dynamic core banking solution that powers the front, middle and back office of any bank of any size, anywhere in the world.
#corebank #bankingsoftware
Fintech as a Force Multiplier – Address by @DasShaktikanta Governor, Reserve Bank of India – 20 September 2022 – at Global Fintech Festival, Mumbai
READ ALSO: Global Payments Vendors and Landscape Report Q2 2022
Previous article
Liminal introduces the first ever "Hot Wallet as a Service"
read more